Estimated read time: 4-5 minutes
This archived news story is available only for your personal, non-commercial use. Information in the story may be outdated or superseded by additional information. Reading or replaying the story in its archived form does not constitute a republication of the story.
SALT LAKE CITY — In one month, the entire country will undergo a massive population count. The census happens every ten years to determine things like where resources need to go and how seats in the U.S. House of Representatives are apportioned.
Inevitably, these big national events bring scammers out of the woodwork. To make sure you don't get ripped off or your identity stolen, KSL Investigator Matt Gephardt looked into what questions you can expect.
Census online for the first time
For the first time ever, census questions will be primarily answered online. Starting March 12, 2020, citizens will receive a letter in the mail with a unique PIN. You will be directed to visit My2020Census.gov, the official website of the questionnaire.
Susan Sharp is the Census Area office manager here in Salt Lake City. She said the census isn't in the business of sending emails. If you receive an email claiming to be the census with a link, don't click on it.
It's likely a scam.
"The only way you would get an email from the U.S. Census Bureau is if you've already been selected to hire," Sharp said. "We'd send you emails about your upcoming training."
The census also asks a variety of questions, including things like the name, age and profession of each individual in the home. There are lots of questions the U.S. Census will not ask.
"We will never ask for money. There'd be no reason to pay the Department of Commerce," Sharp said. "No social security numbers, no credit card numbers, no bank account numbers. None of that sensitive information."
Sharp said once the U.S. Census Bureau has your answers, they protect the information with encryption that is stronger than most banks. There is also a legal guarantee that personal information—like your name, address, and date of birth—will be kept private for 72 years.
US Census at your door
If you do not respond to the questionnaire by this summer, census employees will follow-up by knocking on your door. How do you know it's really a census employee?
"Our census employees will all be wearing a badge, and it'll show their picture and have their name," Sharp said. "It'll have an expiration date of how long their assignment is. They should have it on a census lanyard."
In addition, census employees will carry an official U.S. Census bag with a shoulder strap.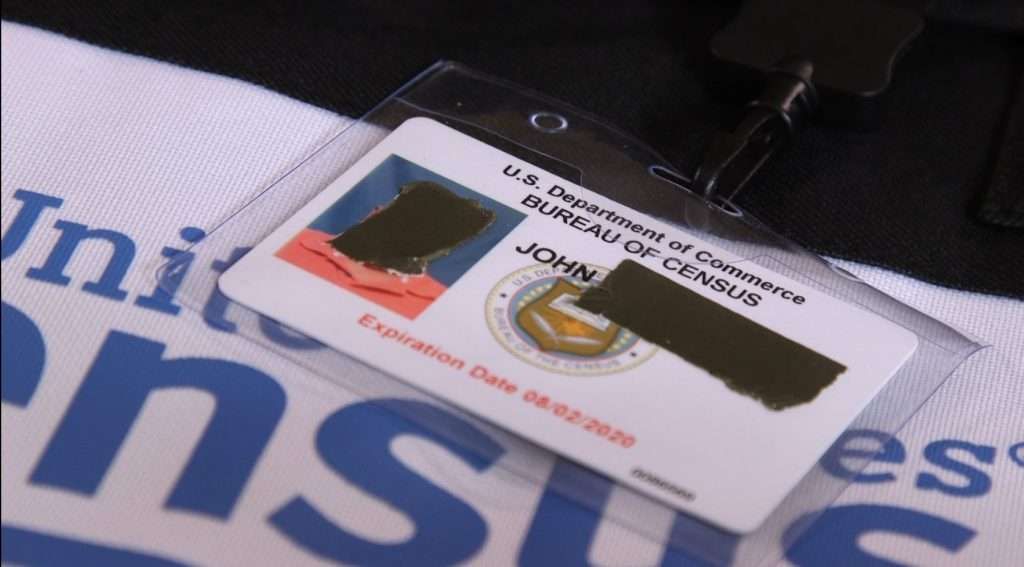 Why should I take the US Census?
Sharp said all U.S. citizens are mandated by the Constitution to participate in the census. If you don't answer the survey, Sharp said census employees will continue to try and make contact, even trying to gather information from your neighbors on how many people might be living in your home.
"The census is important for two major reasons. One is it helps determine the seats in the House of Representatives that we have," Sharp said. "But the second, more important one, I think for those of us in the community, is where the distribution of $675 billion gets parceled off, whether it be hospitals, roads, police, senior centers, daycares."
Sharp also said it's important to count children, who are frequently misreported in the census. She indicates all persons, regardless of citizenship, should count themselves in the census. The controversial question about U.S. citizenship was not included on this year's questionnaire.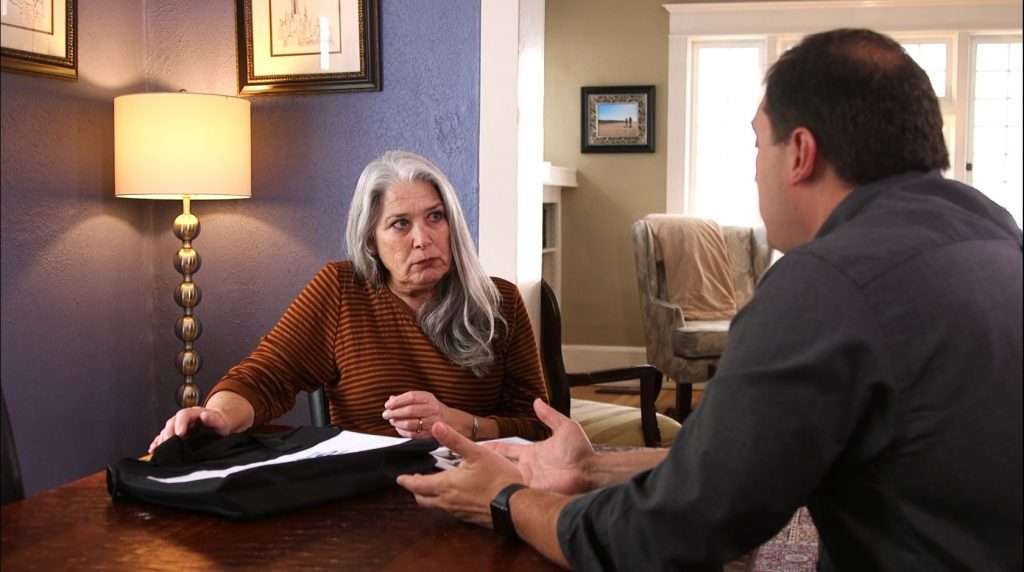 "It doesn't matter the citizenship," Sharp said. "If you think about it this way: I'm a student from a foreign country, and I'm studying at any one of our universities. But while I'm here, I'm also using our police departments, our roads, any of those kinds of services. So we need the count so we can get some of that money from the federal government."
Non-personal census information is important to several government, nonprofit, and private sector companies as well. This data is used to determine things like school redistricting, or sales strategies in areas of growth.
You Ask, We Investigate. Have you experienced something you think just isn't right? The KSL Investigators want to help. Submit your tip at investigates@ksl.com or 385-707-6153 so we can get working for you.
×
Related stories
Most recent Utah stories