Estimated read time: 3-4 minutes
This archived news story is available only for your personal, non-commercial use. Information in the story may be outdated or superseded by additional information. Reading or replaying the story in its archived form does not constitute a republication of the story.
SALT LAKE CITY — Well-known Utah consumer advocacy journalist Matt Gephardt is joining the award-winning investigative team at KSL-TV, Ch. 5.
Gephardt's new gig with the Salt Lake NBC affiliate, which is a media partner of KSL.com, was announced Monday just over a month after Gephardt left his longtime position at KUTV, Ch. 2.
Gephardt said he was ready for a new challenge after some 20 years with the Salt Lake-based CBS station, and though he opted out of a contract extension offer, parted ways on amicable terms.
Gephardt said he is looking forward to the move and noted that the work, and principles of his new station mirror his own views of how reporting should be approached.
"The ethos of KSL aligns very closely with my personal views about what good journalism can, and should, be," Gephardt said. "I feel like I won the lottery. They've hired great people there and have built this remarkable institution. ... I feel really fortunate to be joining the team."
Tanya Vea, senior vice president and general manager for Bonneville Salt Lake City, said Gephardt is a great addition to the station's investigative unit, which also includes Mike Headrick and Brittany Glas.
"Matt has dedicated himself and his career to helping people navigate difficult situations," Vea said in a statement. "I know his work ethic and am excited to have him bring his talents to the award-winning investigative team at KSL."
Gephardt said he worked "almost every job in the newsroom" before becoming a writer and producer in the mid-2000s for his dad, Bill Gephardt, who earned a following with the "Get Gephardt" consumer advocacy segment that became a KUTV staple after premiering in 1997. Gephardt moved to the other side of the camera in 2010 when his dad left to pursue other projects.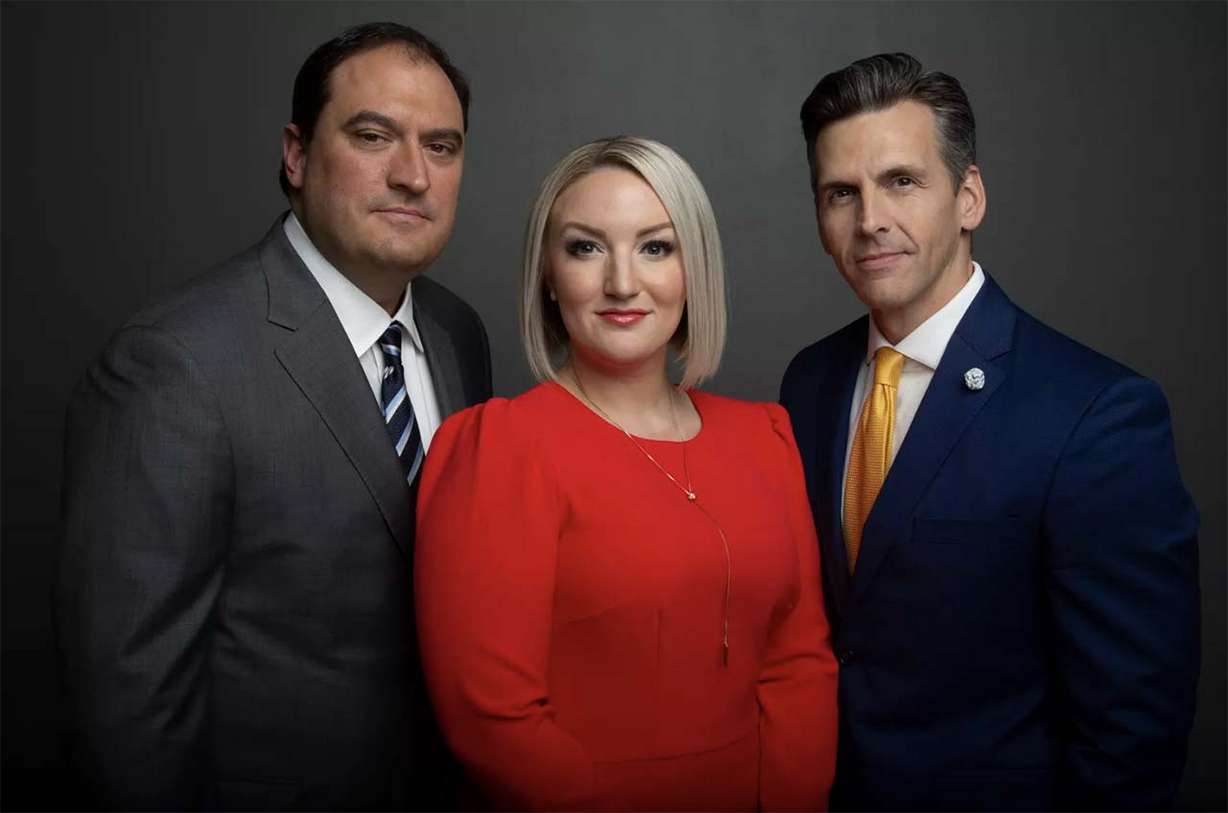 He said the world of news has been part of his life for as long as he can remember, having spent a lot of time as a kid hanging out with his father before entering the business himself out of college. Gephardt said he's set to continue his pursuit of stories that help institute change and righting the wrongs perpetrated on unsuspecting consumers. While it's a path that, like his father, has drawn an expansive following to his work, Gephardt said he continues to feel humbled and grateful for the chance journalism has given him to make a difference.
"I've gotten used to people coming up to me at the store or wherever and shyly just wanting to say 'hi' and, a lot of times, sharing something about someone they knew who was affected by a story," Gephardt said. "It took me a while to really understand how impactful these stories are. The perpetual feedback about the positive influence from the issues I cover is humbling, to be sure. And it's really satisfying to be reminded that it matters."
KSL-TV News Director Leona Wood said Gephardt's track record as a consumer watchdog is a great addition to the station's reporting staff.
"Matt is an excellent complement to the KSL Investigates team," Wood said in a statement. "Gephardt's body of work is guided by values that match KSL-TV's commitment to hold accountable those who prey on public trust and provide smart strategies to help Utah families avoid being wronged."
×
Most recent Utah stories