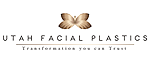 This story is sponsored by Utah Facial Plastics.
A word of advice for those who are seeking out the best gift for their valentine? Ditch the chocolates and roses.
One experiment found that the best gifts are not the flashy surprises, but the ones that provide long-lasting enjoyment. As delicious and beautiful as the candy and bouquets may be, there's something your sweetheart craves even more: greater confidence and self-esteem.
While you may not be able to order that directly off of Amazon, giving the gift of lip augmentation is one option you might consider.
Be sure to enter the giveaway below to win a free lip augmentation procedure.
How does it work?
Lip augmentation is a quick procedure — you could do it on your lunch break. After receiving a topical anesthetic on the lips 20 minutes prior to treatment, a small needle is inserted directly in the lips to inject the filler material in the appropriate locations. This adds shape, structure, and volume.
Highly-trained and experienced injectors will start with a conservative amount of filler, let you wait for the swelling to go down, and then recommend coming back for a touch-up if you'd like more fullness.
At Utah Facial Plastics, any leftover filler from your appointment is kept at the office for approximately one year following treatment. If you decide to return and use the remainder, you won't be charged additional fees.
What are the benefits?
As a non-surgical procedure, lip augmentation is a safe and simple option for anyone who wants to restore volume lost with age or enhance smaller, thinner lips. With multiple options for treatment available, you can decide which one is best for you to achieve healthy, natural-looking lips.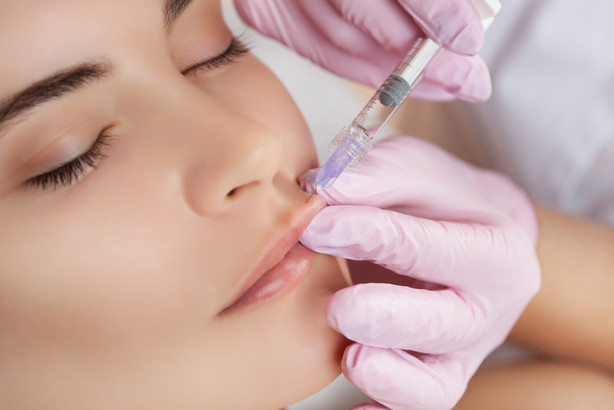 Unlike plastic surgery, lip fillers are not permanent — meaning you can enhance, update, or even remove the look if you decide it's not for you.
But the greatest benefit has nothing to do with physical appearance. Patients who receive lip augmentation or other cosmetic procedures regularly report feeling a boost in confidence and self-perception.
In fact, a study published in the Clinical Psychological Science journal found "positive outcomes of receiving aesthetic surgery across areas, including anxiety, social phobia, depression, body dysmorphia, goal attainment, quality of life, life satisfaction, attractiveness, mental and physical health, well-being, self-efficacy and self-esteem."
Who can get them?
Almost anyone can receive lip augmentation, but About Plastic Surgery suggests that the ideal candidate is someone in generally good health, since certain medical conditions may affect the procedure's success. Non-smokers and those who have reasonable expectations are most likely to be satisfied with their results.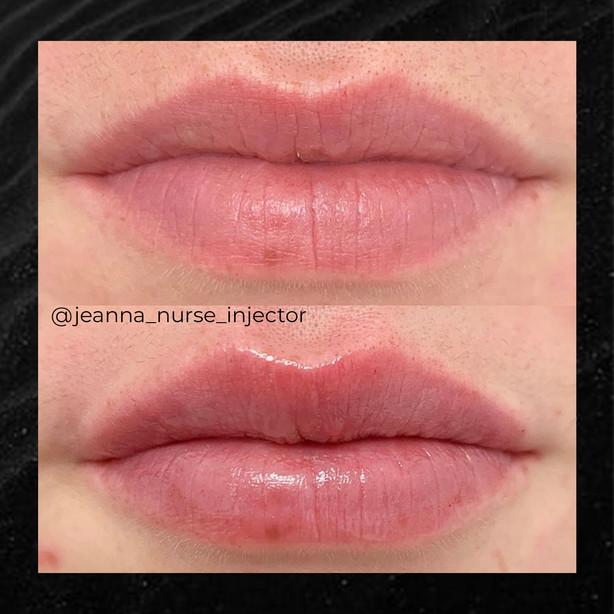 Of course, the best way to find out if lip augmentation may be right for you is to consult with an experienced professional.
What kind of results can you expect?
As far as the recovery process goes, patients can expect mild swelling and sometimes bruising associated with lip augmentation. This typically subsides within two to seven days following treatment, although normal activities can be resumed immediately.
After that, you'll notice fuller, natural-looking lips that will last for up to a year, depending on which treatment you choose. Utah Facial Plastics offers the full complement of treatments — from non-surgical, temporary enlargement with fillers to more permanent surgical options.
Is this the right Valentine's gift?
If your significant other has felt self-conscious about their lips or has openly expressed interest in lip augmentation, this could certainly be the perfect gift! After all, who doesn't want their partner to feel as confident as possible on the inside and out? When this happens, both of you will benefit.
However, unless you're certain this is something your sweetheart wants, it may be wise to proceed with caution. Either ask your partner outright or talk to their friends to get hints on whether or not this is something they would appreciate.
Where to go for more information
Now that you know the benefits associated with fuller, healthy-looking lips, you might be ready to book your appointment today. But if you have further questions, don't hesitate to reach out to a highly qualified and reputable medical practitioner for help.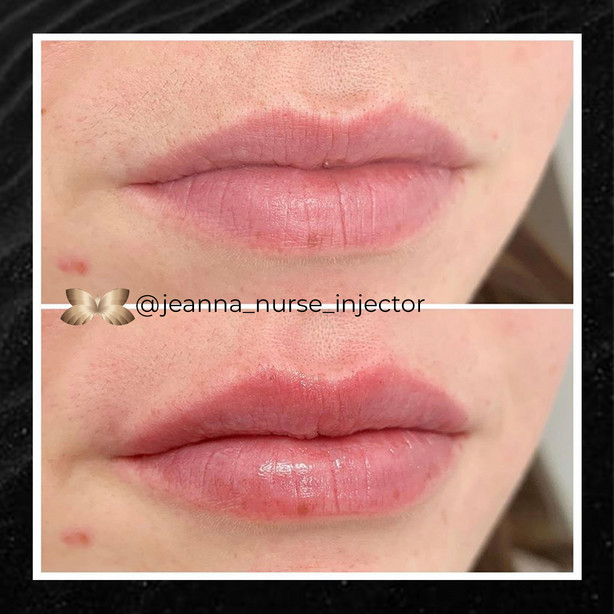 The team of experienced professionals at Utah Facial Plastics is committed to helping you look and feel your best by treating you with respect and helping you to accomplish your individual goals in the safest and most effective way possible.
To find out if lip augmentation may be right for you or for someone you love, contact their office or visit the Utah Facial Plastics website for more information.
Utah Facial Plastics is giving away a lip augmentation procedure valued at $600 to one lucky person! Take this quiz about the health benefits of kissing and be sure to enter at the end.
×