Estimated read time: 6-7 minutes
This archived news story is available only for your personal, non-commercial use. Information in the story may be outdated or superseded by additional information. Reading or replaying the story in its archived form does not constitute a republication of the story.
WEST VALLEY CITY — A man was arrested after a Hunter High School student reportedly escaped abduction in West Valley Monday afternoon, police said.
Officers arrested Creed Cole Lujan, 43, of West Valley City, Monday in connection with the crime. Lujan was booked into the Salt Lake County Jail for investigation of aggravated kidnapping, rape, aggravated sexual abuse of a child, distribution of pornographic materials, threat of violence, two counts of aggravated assault, and evidence tampering.
The 15-year-old student failed to arrive home after school Monday afternoon, and her mother tracked her cellphone to a residential area near S. 6445 West where she found the device in the middle of the road, according to jail documents. She then reported her daughter missing about 3:15 p.m.
West Valley City police officers began searching the area near Hunter High School where the student was last seen. They eventually located a doorbell camera at an address on Lockwood Drive and found video that showed the student walking home when a vehicle pulled up next to her, jail records show.
The driver of the vehicle spoke to the girl and she eventually got into the car. Other surveillance cameras show the vehicle driving through the area, and in one of the videos, the student can be heard crying, according to jail documents.
The student was found crying and running frantically through the area about an hour after she was reported missing. In a Facebook post, school officials alerted parents to the incident and said the girl was found by her friends near Hunter High School after she said she escaped her abductor.
The girl told police that a white man with a beard pulled up next to her while she was walking home from school and acted as if he were moving a box from the floor of his car into the back seat. She said the man had a boot on his foot as if he were injured, jail records say.
The man then pulled out a large kitchen knife and threatened to kill her if she did not get in the car. The student got in the car, and the man put down the front seat and forced her to lay down on the seat and floor of the car. He then duct-taped her hands and feet together and put duct tape over her mouth, according to jail records.
The student said the man took her phone from her, put gloves on, then wiped off the phone with blue chemicals. He told her it was so "they couldn't find fingerprints on the phone," jail records state. She was not sure when he got rid of the phone.
The man eventually pulled into the driveway of a house police later said was just 3 miles from the student's. He told her to take some pills that would make her relaxed, jail records state. She told him she would only take the pills if he let her go, and he said he would let her go by 3 p.m. He did not let her go when he said he would, she told police.
The man then told her to go inside the house and downstairs to the basement where he ripped the tape off her hands and feet, jail records show. She told police she could hear someone moving around upstairs, though the man said he was alone.
He made her lay on the bed and took pictures and videos of her. The teen told police the man also raped her, jail documents state. He told the girl he had cancer and that "he hoped God will forgive him."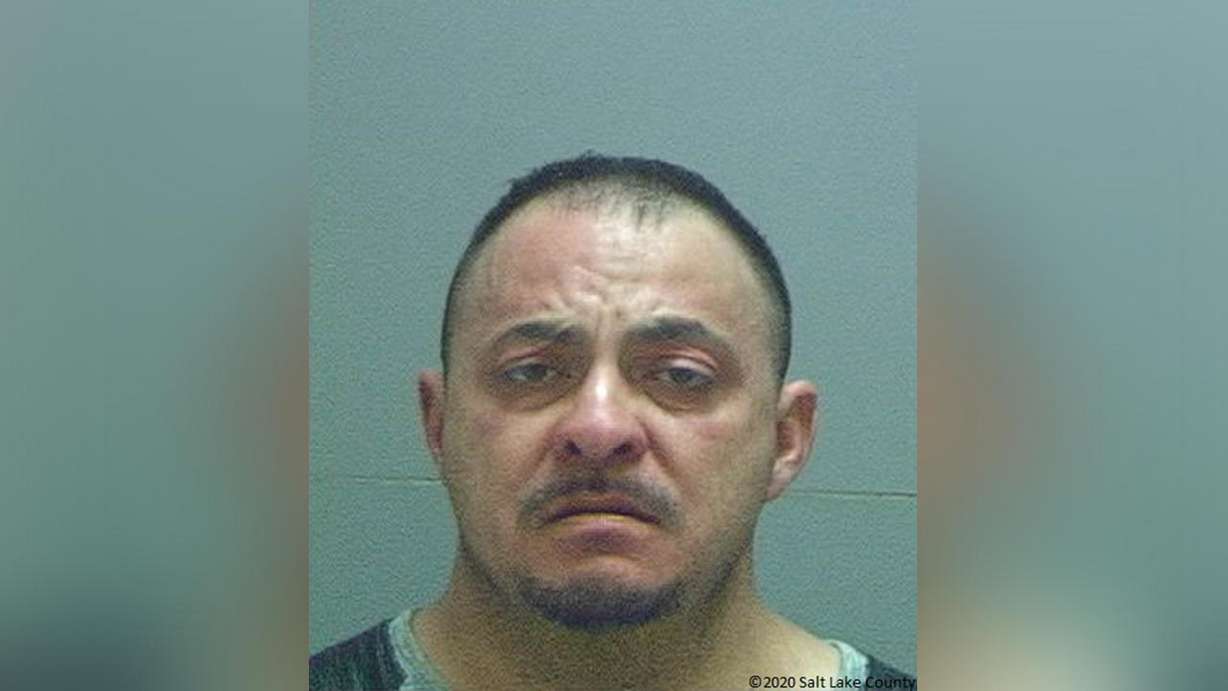 The man then "forced her to go into the bathroom and clean herself," jail records show. After she came out of the bathroom, he forced her back into his car and drove her to the bus stop by the school where he let her out, she told police.
Soon after the student was found, police located a vehicle fitting the description that was registered to a man related to Lujan, who has been on parole since 2015.
Lujan pleaded guilty to attempted murder in 2009, and an aggravated kidnapping charge was dropped as a result. Lujan was sentenced to three years to life in the Utah State Prison where he served time until he was released on parole in July 2015, according to Utah's Pardons and Parole spokesman Jim Hatch.
Police tracked the car to a home in West Valley. When they arrived, they noticed the house matched the girl's description and knocked on the door. An adult woman with Down syndrome answered the door, and police asked her if Lujan was there. She said she would get him, but when he didn't come to the door, police asked the woman if they could come in, jail records state.
Officers went down to the basement of the house and noticed it matched the girl's description, including bottles of pills and a boot used for foot injuries. Lujan answered officers' calls from the bathroom and said he would be in the bathroom for a while.
When police told him to open the door, he opened it a crack and police noticed he was wearing the same clothing the girl described but appeared to have recently shaven his face, according to jail documents. Police also saw through the crack of the door that Lujan was doing something on his cellphone and appeared to have pictures of nude women pulled up on his phone.
When Lujan came out of the bathroom, he had what looked like shaving cream on his face, though he told officers it was probably soap, jail records state.
When officers asked Lujan where he had been during the day, he said he hadn't left the house. Police took him into custody shortly before 10 p.m. Monday and served a warrant on the home where he was found.
Lujan's cellphone and car were also taken as evidence, jail documents show. Detectives noticed that Lujan had a bottle of bleach in his room and had recently shaved his pubic area.
Lujan was on parole at the time of his arrest.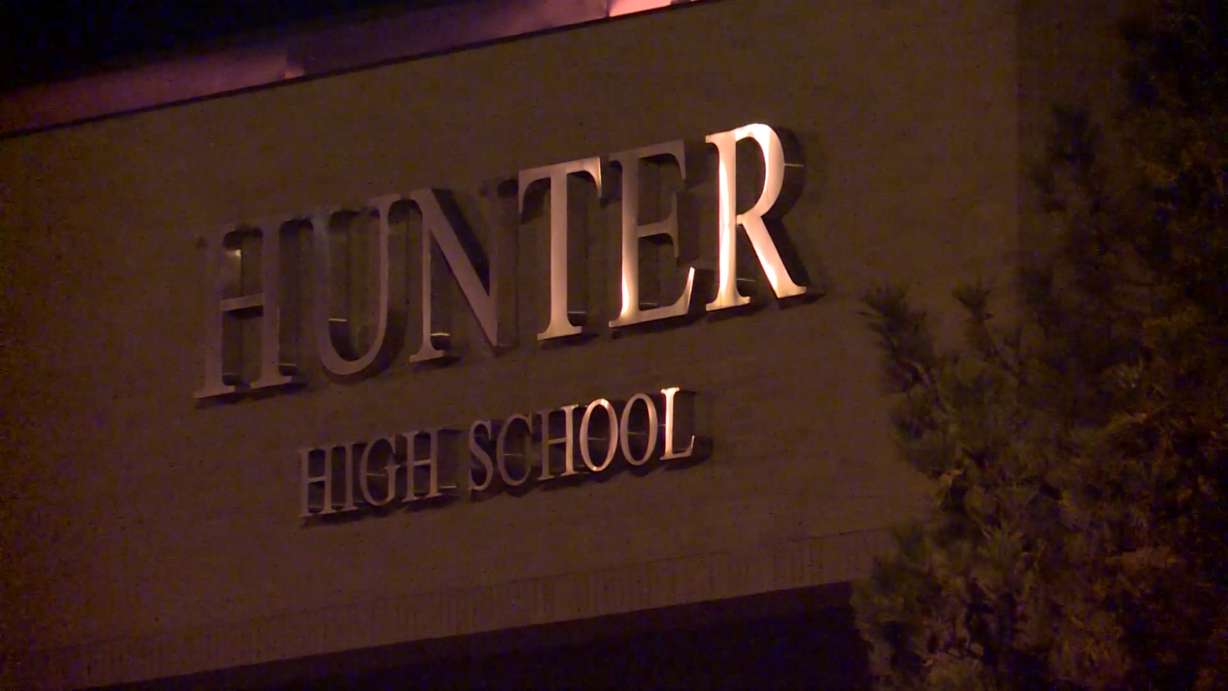 Extra police officers will likely be at Hunter High School this week, and there will be increased patrols in the area, district officials said.
The reported abduction occurred off school property, but school officials "wanted to alert parents so families can take appropriate steps to ensure the safety of children."
"We obviously want to encourage students to not walk by themselves," Granite School District spokesman Ben Horsley said, suggesting that parents establish a safe walking route with their children and ensure that their children walk in groups.
The district has provided grief counselors for any students or staff affected by the incident.
Contributing: Ashley Moser and Felicia Martinez, KSL TV; Dan Bammes, KSL NewsRadio
Correction: The article initially stated that the man's name is Creed Cole and he is 44 years old, according to information from police. The story has been corrected to show that his full name is Creed Cole Lujan and he is 43 years old.
×
Most recent News stories