Estimated read time: 5-6 minutes
This archived news story is available only for your personal, non-commercial use. Information in the story may be outdated or superseded by additional information. Reading or replaying the story in its archived form does not constitute a republication of the story.
SANDY — There's no talk of the word around Utah Royals FC headquarters, but Stephanie Lee's job this offseason has been tasked with a bit of a rebuild.
Sure, the Royals general manager won't be immediately replacing the core of her lineup: Becky Sauerbrunn, Rachel Corsie, Desiree Scott and Christen Press (among others) are all set to return to for the club's first season when it kicks off in April. There's a huge on-field component that will be back for the third season.
But as the Royals look to add to their roster; integrate a trio of attack-minded draft picks in Tziarra King, Kate Del Fava and Cyera Hintzen; and prepare for a season where they will likely lose several starters to the Tokyo Olympics, Lee says her job is to move the franchise into its next phase.
It's been three years since Real Salt Lake owner Dell Loy Hansen announced his intentions of bringing a top-flight women's professional soccer team to the Wasatch Front. Now it's time to look further into the future, at what Lee calls "the next phase of Royals."
"I think the squad we got from Kansas City have had amazing careers, but they're near the end of them," Lee told KSL.com. "What the Royals look like next is something we have to decide."
The prospect of looking into the future is exciting in women's soccer, too. The National Women's Soccer League is heading into an unprecedented eighth season — by far the longest of any women's professional league in North American history —and already has plans for at least one expansion team, Proof Louisville FC, in 2021.
But for the Royals, that future includes a coaching search. For the first time in her professional career, Lee is going into an offseason without Laura Harvey, who is moving on to the United States' U-20 national team.
The two worked together for three years in Seattle, with the Reign FC that is now based in Tacoma. When Hansen convinced Harvey to come out of semi-retirement to coach in Utah, Lee wasn't far behind.
Things change, and in the world of women's soccer, things change quickly. Lee went to bed Christmas night with a head coach and full plans for the future. The next morning, U.S. Soccer — the occasionally heavy-handed part-owner of the NWSL — was inquiring about Harvey's contract status as it interviewed serious candidates to fill its youth national team positions.
Three weeks later, Lee is managing well. She just finished the first round of interviews for Utah's top coaching vacancy — a list of candidates that includes college, youth and international coaches of varying ages and genders — and the club is currently scheduling second and third interviews with several candidates.
"At this point, we feel like we've left no stone unturned," Lee said. "I think we're definitely looking for a coach that will continue to play the way the Royals want to play: possession-based, build out of the back, with a stronger attack than we might have had previously.
"For lack of a better term, we're not looking to be the next Carolina; that is something that we feel strong about. We are trying to find a coach that fits our style of play."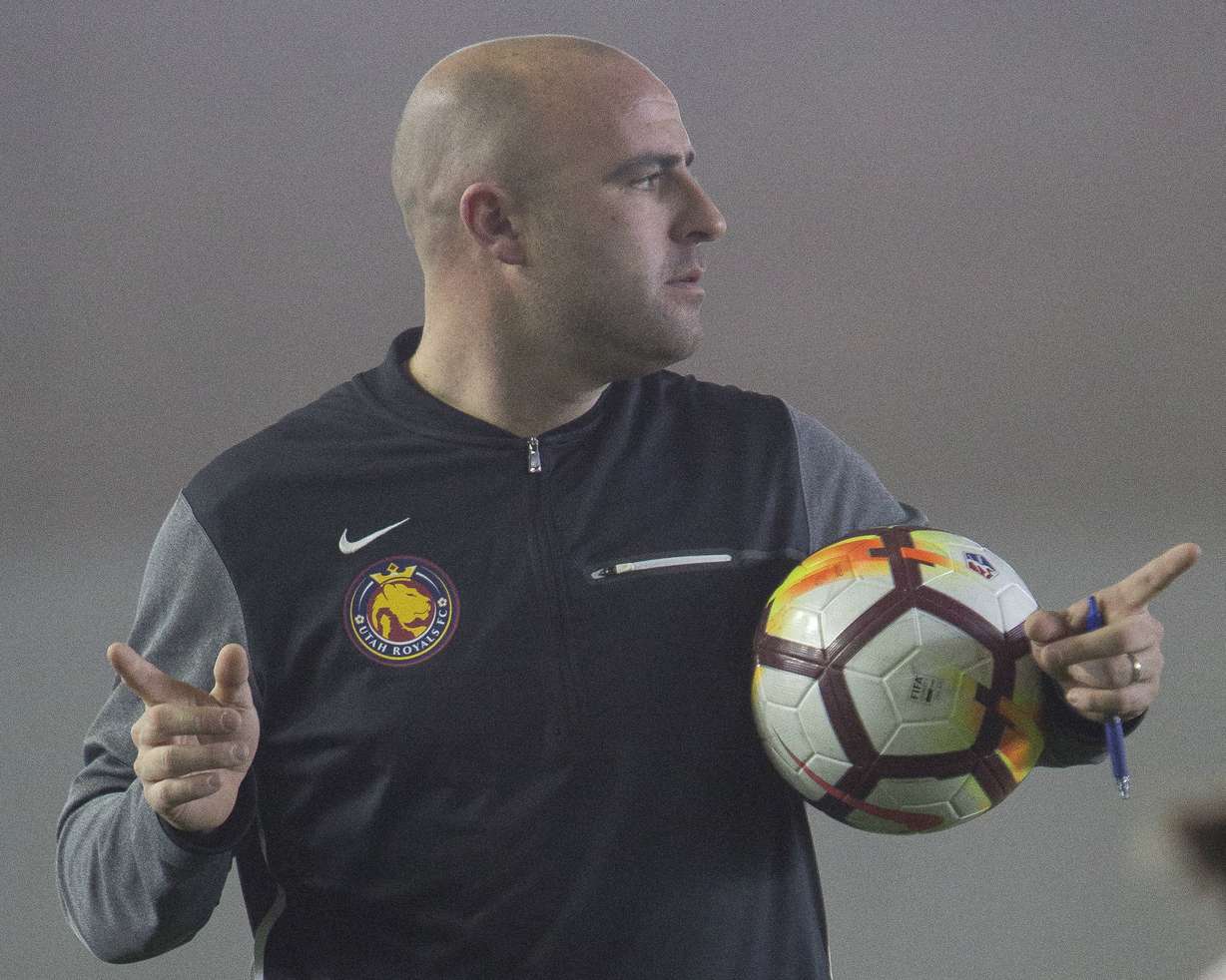 Does that include Scott Parkinson, Harvey's lead assistant for the past two seasons who is overseeing much of the club's offseason, including at last week's NWSL college draft?
Maybe.
"What I love about Scott," Lee confided, "is that he is supportive of whatever the best move for the organization is. If it's him, he is ready for the challenge. If it's not him, he is going to do whatever he can to transition smoothly and make sure that the next person is set up for success."
Roster turnover and transition could still happen under a new coach. But the Royals look for it to be a gradual, smooth process, rather than an upsetting jumping and jarring of the current system.
That's also why they have already started a minor reboot, bringing in Taylor Leach as a fourth center back. The South Carolina product will be vital when Sauerbrunn departs with the United States, if Scottish captain Corsie is named to the combined Great Britain roster for the Olympics, and adds experience alongside breakout rookie Gaby Vincent.
Leach, who previously played alongside Press at Goteborg FC in Sweden, will see her first week of preseason come during the SheBelieves Cup — when Sauerbrunn is already expected to be gone.
So you can never have too much depth — and that brings us back to last week's draft.
The Royals were mostly a bystander during a first round that saw a whirlwind of trades and eventually ended with U.S. forward Mallory Pugh being traded from the Washington Spirit to New Jersey's Sky Blue FC. But Utah wasn't completely on the sidelines, either; just days before the draft, the Royals traded allocation money to Chicago for the right to make a pick at No. 8 overall — the highest draft pick in Utah Royals FC history, as it turns out.
That pick became King, the former North Carolina State standout whose bubbly personality and self-confidence immediately won over media in attendance, creating a mild uproar by herself.
"In talking to coaches, we knew that she was a good kid, and we were excited about that," Lee said. "But I think her personality and bubbliness pleasantly surprised us. The girl went up and thanked the grounds crew, which I think is huge and tells a lot about the personality and way she is.
"We're excited to get her to Utah."
In many ways, King represents the next generation — or phase, as Lee said — of NWSL products. The Sicklerville, New Jersey, native has lived most of her life in a world where professional women's soccer was a goal and a dream.
"She went to Sky Blue as a kid. We're in that generation," Lee said. "You have to take a moment to realize that you just made some kid's dream come true.
"I think the draft helps remind you of that."
×
Related stories
Most recent Real Salt Lake stories