SANDY — This time around, the Royals are picking first.
Heading into its third season of operations on the Wasatch Front, Utah Royals FC traded into the first round of the annual NWSL college draft, sending an undisclosed amount of allocation money to the Chicago Red Stars in exchange for the latter club's No. 8 overall selection in the 2020 draft.
Per league and team policy, terms of the agreement were not disclosed.
The deal marks history in that it is the first transaction involving allocation money, a new league mechanism for player acquisition and salary payments, and draft picks.
"With this pick in the first round, we are able to select a player who can bring a more immediate impact to the squad this season, as well as to the team for many years to come," Utah general manager Stephanie Lee said in a statement from the club.
It's not the first time Utah has traded up into the draft this year. The Royals sent first- and second-round picks in the 2020 draft to Chicago more than a year ago, receiving in turn the rights to forward Christen Press and defender Sam Johnson in the trade. Press has been a lead attacker since arriving in Utah, and Johnson was a starting-caliber center back before retiring midway through the 2019 season to focus on starting a business.
As the franchise searches for its next head coach in the wake of Laura Harvey's departure to coach the United States' U-20 women's national team in a World Cup year, the Royals acquired a second-round pick from the Houston Dash in exchange for forward Katie Stengel. The No. 22 overall pick was shipped to Utah, in addition to a natural second-round pick in the 2021 NWSL draft, as well.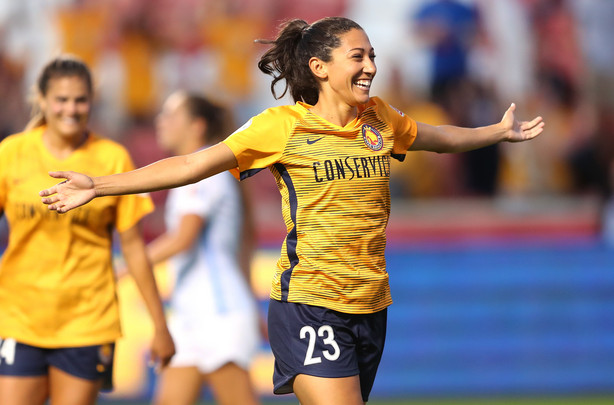 The pick was likely made expendable by Chicago by the recent acquisition of Kealia Ohai, the former Houston Dash star and Alta High product who was traded to the Red Stars last week. With the move, the Royals now own the No. 8, 12 and 31 picks in the draft, which commences Jan. 16 during the United Soccer Coaches Convention in Baltimore.
Though it will be the first time picking in the first round, 2020 won't be the first time the Royals have found value in the draft. They selected starting fullback Michelle Maemone out of Pepperdine in the third round of the 2019 draft, in addition to Penn State defender Maddie Nolf and North Carolina midfielder Alexandra Kimball.
In the club's inaugural draft, Utah Royals FC traded down in the draft before adding former BYU standout Taylor Campbell-Isom in the second round (No. 14 overall) and former Duke goalkeeper EJ Proctor in the fourth round.
×
Related Stories