Estimated read time: 1-2 minutes
This archived news story is available only for your personal, non-commercial use. Information in the story may be outdated or superseded by additional information. Reading or replaying the story in its archived form does not constitute a republication of the story.
OGDEN — An elementary school student in Ogden found a loaded gun in front of his school on Wednesday.
Now police are trying to find out who the gun belongs to.
According to Ogden police, a student at Odyssey Elementary, 375 Goddard St., which serves students from kindergarten through sixth grade, found a loaded .22 caliber Ruger Mark II outside the school near a door that leads into the kitchen area.
Ogden School District spokesman Jer Bates said the student contacted the first parent he saw and did not touch the gun.
A woman named Mindy Michelle posted on Facebook that she was the parent the student ran to and knocked on her car window. The woman said the boy showed her where he found the gun and she reported that it was "loaded and cocked."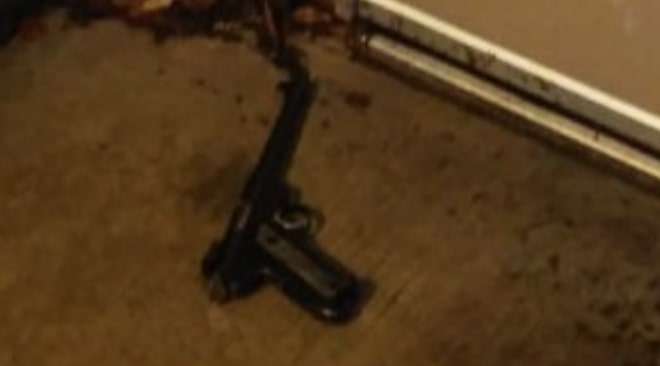 "I told the little boy thank u i said u are a hero in my eyes," she posted. "Teach ur kids about guns and not to touch this could of turned out so bad."
No one else was seen near the gun, Bates said.
"Police swept the school and verified that there was no indication of an active threat to students or any intent to cause harm," he said.
Police were called and took possession of the weapon. The gun was not listed as stolen, according to Ogden police. Detectives were reviewing surveillance video Wednesday to try and determine how the gun got there and to identify the owner.
"We commend the student and the parent for their awareness and vigilant dedication to school safety. Their actions helped protect themselves and all others at the school. Part of our continual safety training is to remind students and staff if you see something, say something," Bates said.
×
Most recent Utah stories