Estimated read time: 5-6 minutes
This archived news story is available only for your personal, non-commercial use. Information in the story may be outdated or superseded by additional information. Reading or replaying the story in its archived form does not constitute a republication of the story.
PROVO — Gonzaga coach Mark Few remembers watching Pepperdine from 1991-93, when the Waves were the class of the West Coast Conference, winning big and beating league mates an astonishing 32 times in a row in the regular season.
It was the conference's best winning streak since San Francisco won 31-straight from 1955-57, and it seemed like it would take something remarkable to top it.
Nearly 30 years later, the former Gonzaga assistant and his Bulldogs did something pretty remarkable.
"I was an assistant (at Gonzaga) during those Pepperdine teams, and they were tough. Coach (Thomas) Asbury had it rolling, and they had a winning way about them," Few recalled on the ESPN broadcast. "But those type of teams never carried around No. 1 or 2 or 3 rankings like we have. It can be a heavy burden because you get everybody's best shot.
"If you don't bring energy and passion to every game … well, they really bought in."
The Zags (20-1, 6-0 WCC) brought it Saturday night, looking every bit the part of the No. 1-ranked team in America, dismantling BYU 92-69 with the most efficient offensive force in the NCAA. A BYU team that previously ranked fourth nationally in 3-point field-goal percentage shot just 6-of-20 from beyond the arc in The Kennel, and the Cougars looked simply overmatched.
In many ways, BYU fared well enough on the road in a hostile environment, with everything to play for despite having lost five-straight to the Bulldogs in a series that was once the closest in the conference.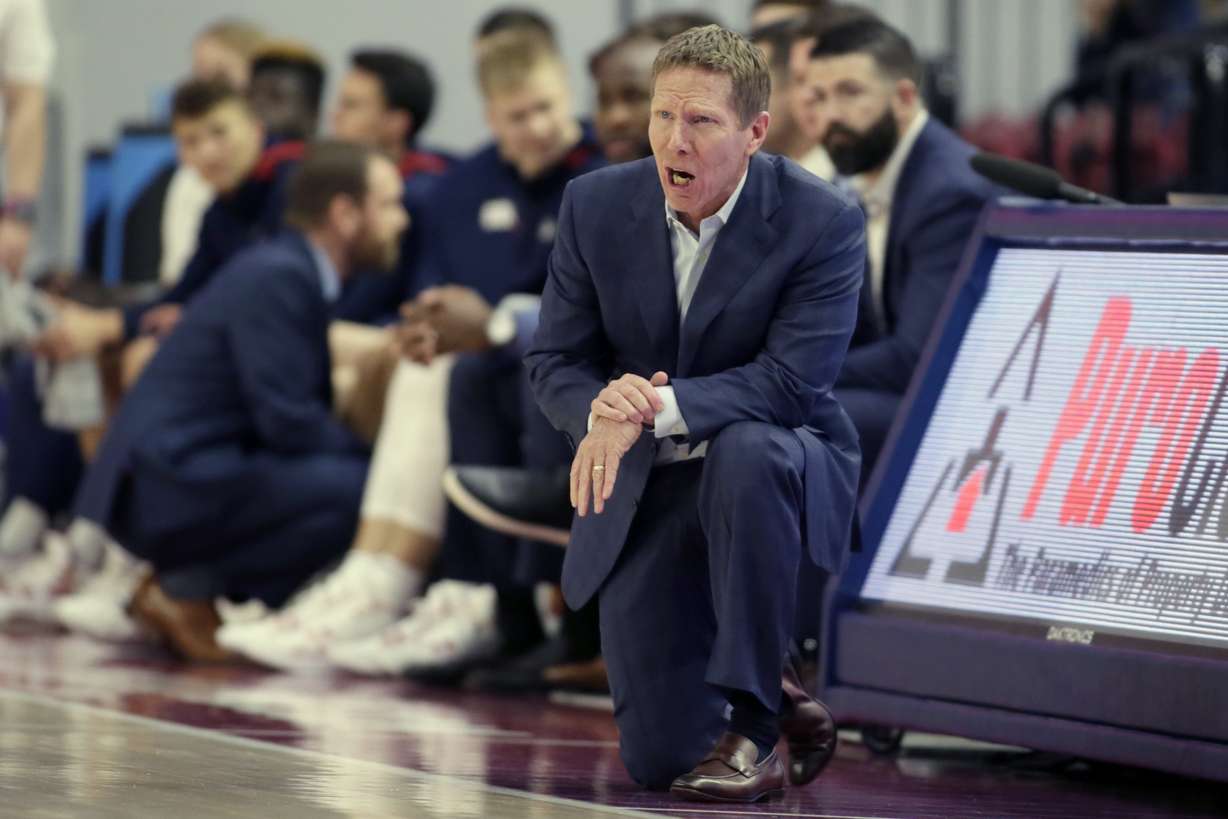 TJ Haws had 17 points and six assists, and Jake Toolson did Toolson-like things with 16 points, four rebounds, two assists and a steal and a block for good measure. But it wasn't enough because Gonzaga had Killian Tillie (22 points, 10 rebounds) … and Joel Ayayi (14 points, six rebounds) … and Corey Kispert (19 points, 4-7 from three) ... and then some.
The Zags simply had too much.
This wasn't a game BYU (14-6, 3-2 WCC) had to win. Unlike in past seasons, the Cougars' NCAA Tournament hopes didn't ride on beating the Bulldogs, yet alone on the road, in front of a hostile crowd, with legendary Utah Jazz point guard and Gonzaga alum John Stockton in the building.
BYU has built up a resume in the first season under coach Mark Pope, and even with road losses to Gonzaga and Saint Mary's, the team's resume has barely taken a hit. The Cougars are still projected as an NCAA Tournament team by every major bracketologist, though ESPN's Joe Lunardi recently dropped them from a No. 9 to a 10-seed because of the Cougars' no-Sunday play policy. BYU can still pick up a big win, with both the Zags and Gaels coming to the Marriott Center in the back-half of league play.
They'll be ready then. That's the plan, at least: to get better every day, game in and game out, win or lose.
"Every day, we're going to get better," said BYU guard Alex Barcello, the Arizona transfer who has slid seamlessly into the starting lineup and averaged 10.0 points per game while remaining the Cougars' top perimeter defender. "Obviously tonight we weren't at our best, and we weren't able to beat the best team in the country. But that doesn't stop us from continuing to grow and get better."
But boy, it would've been nice to win Saturday night. There's no shame in finishing in the top-three of a WCC that stacks Gonzaga and Saint Mary's. But it's still another third-place finish.
"It's not hard to cheer for these young men," Pope told BYU Radio. "They're giving everything they have. Our ceiling is way higher; we just weren't good enough tonight to get done what we want to get done.
"We might not be good enough tonight, but we'll be good enough in the coming weeks. These guys will fight and scratch and claw to get better every day."
The next time the Cougars meet one of the other perennial powers in the conference — Saint Mary's on Feb. 1 or Gonzaga in the home finale Feb. 22 — they'll expect things to be different. They'll expect to shoot better than 30% from 3-point range, not be outrebounded by 16, or assist on better than 10 of 29 made baskets. Maybe — hopefully, even — all three.
At the very least, they'll hope and pray that star forward Yoeli Childs will be back, fully recovered from a dislocated index finger that produced an open wound and has kept him sidelined for nearly two weeks before he finally suited up and even took part in pregame drills Saturday night in Spokane.
"Everyone wanted him to play tonight," Barcello said. "But he's got to do what is best for him. As many days as he can put under his belt to get healthier, that's good."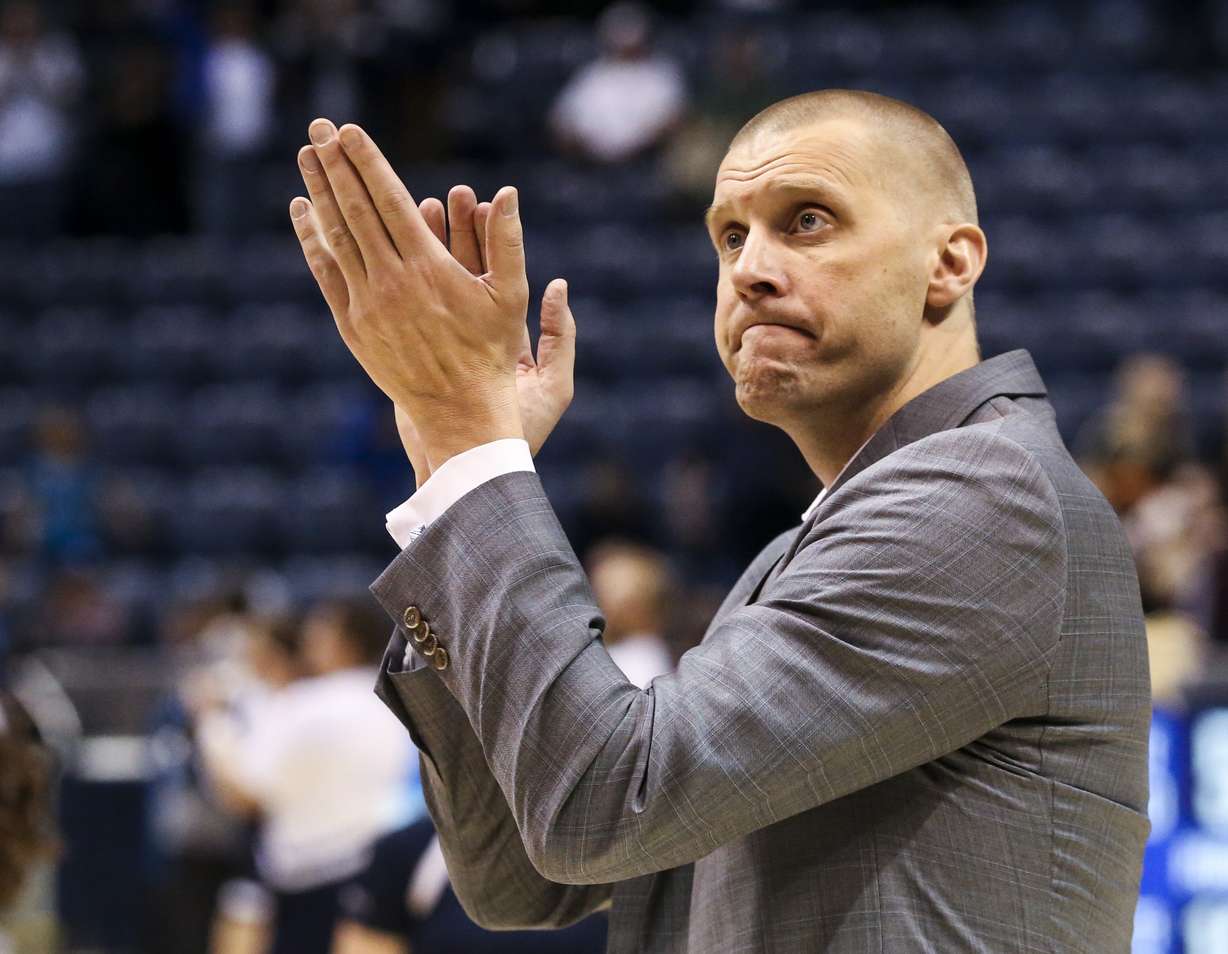 Saturday night wasn't a game the Cougars needed. There are no moral victories, and it's useless to talk about a loss as anything remotely as respectable as a win.
Sure, BYU competed. The Cougars fought. They scraped and clawed. But they took the L, in the end.
The only consolation, really, is that this loss doesn't hurt their ultimate goal of getting back to the NCAA Tournament. It won't keep them from accomplishing something the Cougars haven't done in four years. Really, only losses outside of Saint Mary's and the Zags could for the rest of the season.
On to the next one, then: a series of much more important road games, against two of the four other teams tied with BYU for second in the West Coast Conference.
Pacific (15-6, 3-2 WCC) and San Francisco (14-6, 3-2 WCC) await. The road doesn't get any easier.
"It's a good conference and there's no time to feel sorry for yourself or worry," Pope said. "No one else will do that for you. Our whole deal is we just have to get better."
×
Related stories
Most recent BYU Cougars stories