Estimated read time: 3-4 minutes
This archived news story is available only for your personal, non-commercial use. Information in the story may be outdated or superseded by additional information. Reading or replaying the story in its archived form does not constitute a republication of the story.
SALT LAKE CITY — The Lewis Prize for Music announced its 2020 awardees on Tuesday, giving away a total of $1,750,000 to nine finalist organizations throughout the country that build community through music.
Salt Lake City-based nonprofit Spy Hop received a $25,000 Finalist Award for its work with Utah youth. The Lewis Prize was awarded for the first time this year.
Spy Hop executive director Kasandra Verbrugghen was recognized by the Lewis Prize team, helmed by philanthropist Daniel R. Lewis, for her work with young Utahns. Verbrugghen joined Spy Hop in 2008 and became its executive director in 2010. She said the organization reached nearly 19,000 Utahns last year through its in-school, after-school and outreach programs.
"We're a nonprofit youth development organization that utilizes the digital media arts as a tool of empowerment, engagement and education for young people," Verbrugghen explained Thursday. "So what that looks like is that we provide in-school, after-school, community-based and statewide programs and workshops, essentially, in film, audio, music and design."
She said Spy Hop students create "probably over 1,000" works of media every year.
"Key to our mission is that young people's voices and visions are heard and valued in their community."
Verbrugghen first heard about the inaugural Lewis Prize at a summit in Arkansas about a year ago. "Daniel Lewis and the Lewis Prize staff were looking at trying to figure out, how do they recognize outstanding work in music and youth development?" she said. She realized that Spy Hop might be a good candidate for the award.
"What they were interested in supporting and highlighting and showcasing and rewarding, is what we do here at Spy Hop."
Verbrugghen said almost 200 organizations applied for the inaugural awards, and Spy Hop was one of nine finalists chosen. "To just even be ... recognized among these other organizations that are doing amazing work — it's really awesome that they're even recognizing the work that we do nationwide in communities."
The $25,000 award comes at a time of major expansion for Spy Hop. Last summer, Spy Hop broke ground on a 22,000-square-foot media arts center on 200 West and 900 South in Salt Lake City; Verbrugghen expects Spy Hop to move in at the end of July.
The Spy Hop website says its new media arts center will include a large recording studio, a music lab for beat making and electronic music classes, a soundstage for film productions, and a rooftop event and performance venue.
"We have really grown exponentially over the years," Verbrugghen said. "We started out as a documentary film program back in 1999, and we now serve young people across the state of Utah."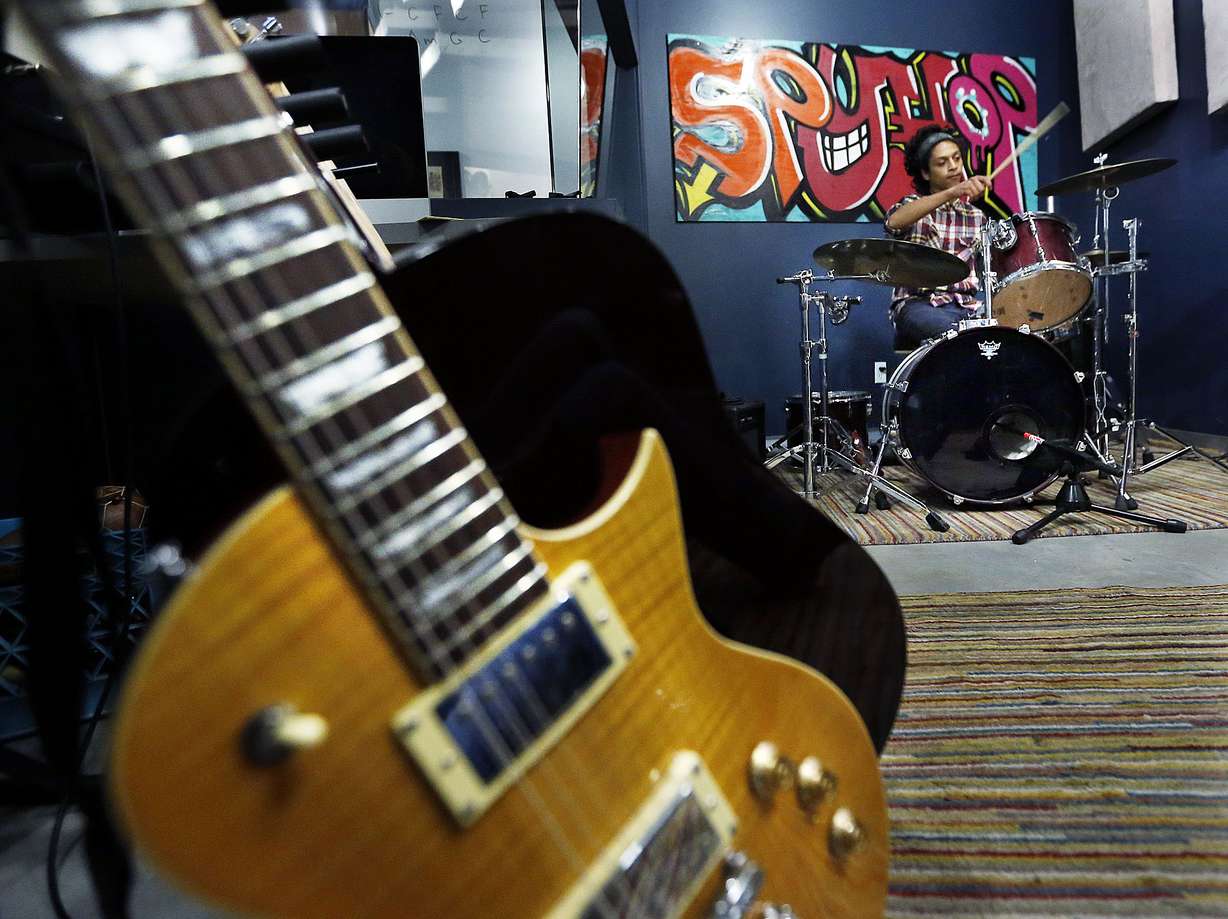 The Lewis Prize comes five years after Spy Hop captured a National Arts and Humanities Youth Program Award. "We were awarded the prize from the first lady, Michelle Obama, at the White House, which was super exciting," Verbrugghen said.
She said awards like these help Spy Hop gain recognition and prestige, both in Utah and across the country.
The other awardees for the inaugural Lewis Prize for Music include Community MusicWorks of Providence, Rhode Island; The David's Harp Foundation of San Diego; My Voice Music of Portland, Oregon; the Grand Canyon Music Festival in Grand Canyon, Arizona; We Are Culture Creators of Detroit; Los Cenzontles Cultural Arts Academy of San Pablo, California; The Roots of Music from New Orleans; and Philadelphia's Project 440.
Community MusicWorks, The David's Harp Foundation and My Voice Music were each selected for $500,000 Accelerator Awards, the Lewis Prize's top honor.
×
Most recent Utah stories