Estimated read time: 4-5 minutes
This archived news story is available only for your personal, non-commercial use. Information in the story may be outdated or superseded by additional information. Reading or replaying the story in its archived form does not constitute a republication of the story.
SALT LAKE CITY — A man who invited Latter-day Saint missionaries to his West Valley City home, then brandished a gun and would not let them leave for an hour and a half, was ordered Friday to at least two and up to 30 years in prison.
While Alfredo Paul Herrera's family said the punishment was harsh and questioned why six missionaries showed up at his door instead of the usual two, prosecutors said the sentence was fitting and would deter others from threatening young proselytizers.
An hour and a half may seem brief, but it was a long time considering what was going on inside Herrera's home, said Michael Palumbo, assistant Salt Lake County District Attorney.
"The fact is that they were being threatened with a loaded firearm," he said. The young men ultimately left the home uninjured, but not until after Herrera pointed a gun at them and forced one in the group to look at pornography, Palumbo said.
Herrera, 45, pleaded guilty in Salt Lake City's 3rd District Court in November to six counts of kidnapping, a second-degree felony. He admitted he detained the missionaries against their will on June 20, court records say.
"Every missionary that goes off into the world, they're going to have to consider, 'What about that thing that happened in Salt Lake that one time? Is that going to happen to me?'" the prosecutor added.
Herrera's attorney John Easton said his client doesn't remember what happened that day.
Herrera "woke up in jail and asked, 'Why am I here?'" Easton said. "Alcohol has been a huge problem in his life." He noted his client has a limited criminal history that includes a 2015 conviction for assault, but said Herrera has successfully completed probation in the past.
Herrera told the judge Friday he wanted to take advantage of treatment programs in prison.
"I'm just grateful nobody was seriously injured in this situation," he said, thanking his parents for their support.
In exchange for his guilty pleas last year, two charges of aggravated assault, a third-degree felony, were dismissed.
Prosecutors sought a heftier penalty than Herrera received Friday, asking the judge to stack six consecutive sentences of one to 15 years in the Utah State Prison.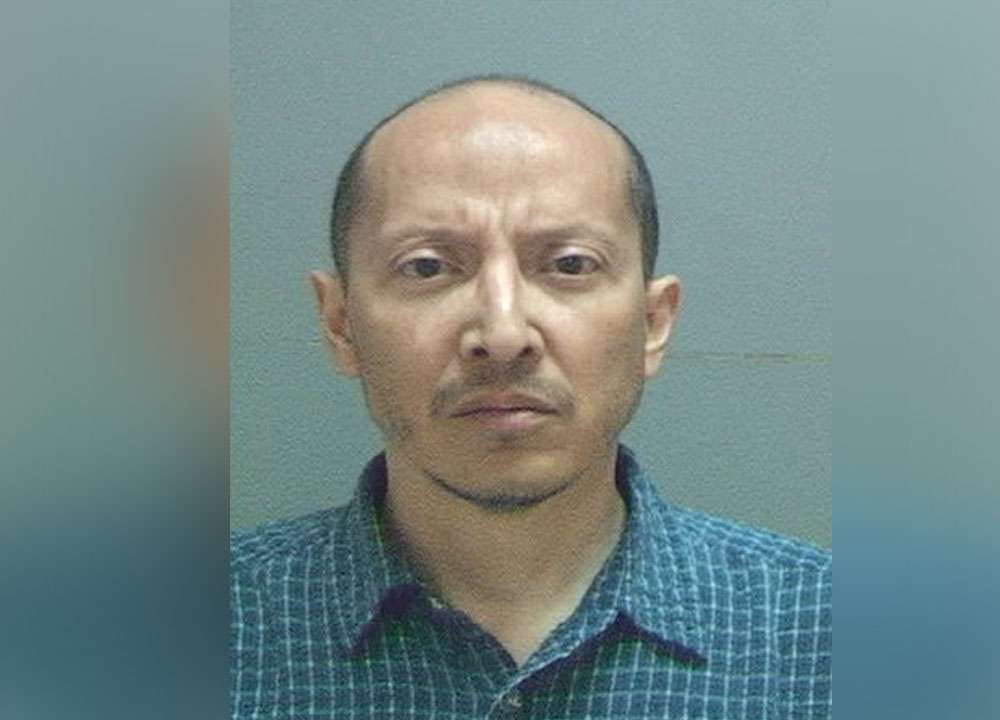 Third District Judge Judge Linda Jones declined to do so. She ordered two consecutive prison terms and allowed the rest to run concurrently, or at the same time, saying her order balances the seriousness of the case with Hererra's rehabilitative needs.
The young men, she said, were subjected to "terrifying circumstances" at the same time they were trying to do good in the world.
On June 20, six missionaries for The Church of Jesus Christ of Latter-day Saints went to Herrera's house after he invited them a day earlier. While missionaries normally travel in pairs, they went in a larger group because they had a "vibe" the visit wouldn't be typical, Palumbo said.
Herrera offered the group alcohol and became angry when one of the missionaries wouldn't hold a gun he showed them, police said, refusing to let any of the elders leave. They eventually managed to calm him down and leave before calling their mission president and dialing 911.
The missionaries reported they tried to leave the home after the first 10 minutes, and that Herrera was drinking and would point the gun at them if they didn't like what he was talking about. Officers later found empty containers of beer and whiskey in his home, court records say.
Outside the courtroom, Herrera's uncle Art Romo questioned why six young men arrived at the trailer home and didn't simply stay away if they had a bad feeling about their planned visit to Herrera. He said it was likely clear his nephew was intoxicated, an indication it wasn't a good time to drop in.
"I think it's very harsh," Romo said of the sentence, noting Herrera had a difficult childhood and at times suffered abuse. His nephew's behavior can't be justified, Romo said, but he believes Herrera felt threatened by the half-dozen visitors.
Herrera was granted credit for more than six months he has spent in the Salt Lake County jail.
×
Photos
Related stories
Most recent Utah stories