Estimated read time: 4-5 minutes
This archived news story is available only for your personal, non-commercial use. Information in the story may be outdated or superseded by additional information. Reading or replaying the story in its archived form does not constitute a republication of the story.
SOUTH SALT LAKE — Authorities expected an influx of resource calls when a 300-bed men's homeless resource center opened in South Salt Lake in November 2019. The city received state funding for more officers in preparation and also used a state audit of the now-closed Road Home shelter in Salt Lake City as a template on how to best handle homelessness in the area.
However, South Salt Lake Police Chief Jack Carruth says the transition since the shelter opened is off to a rocky start. For example, police incident calls within one-tenth of a mile of the shelter, located at 3380 S. 1000 West, jumped from two in Dec. 2018 to 188 last month, according to Carruth. That's a 9,300% increase.
"It's actually a lot more than we anticipated," he said. "We kind of came (in) low on actually what would be occurring at the center. We're finding the number of calls at the center itself are higher than we anticipated."
The calls police have responded to have ranged in severity. The Road Home, which operates the 300-bed facility for men, has a no weapons, drugs or drug paraphernalia policy; and those who use the facility are searched before entering. Some of the calls have been for those who are found with those items, while other calls have been for theft within the building or within the blocks around it, intoxication and even assault, Carruth said.
He said there's been at least one case of a homeless person breaking into a home for food. There's also been loitering and theft calls at convenience stores.
"It's definitely been a learning curve for us," the police chief added. "This is not something we were involved with before. It wasn't a part of our procedures or policies. We've had to adapt to it. We've had to create procedures."
In addition to a rise in police incident calls, Utah Department of Transportation announced plans to install a pedestrian-activated crosswalk at 3300 South and 1000 West — a block from the homeless shelter — earlier this week to address pedestrian safety concerns. Those concerns arose after two people recently died and another was seriously injured in auto-pedestrian crashes at that intersection. Another person was killed a few blocks east of the shelter. Police have said they believed all four individuals struck were homeless.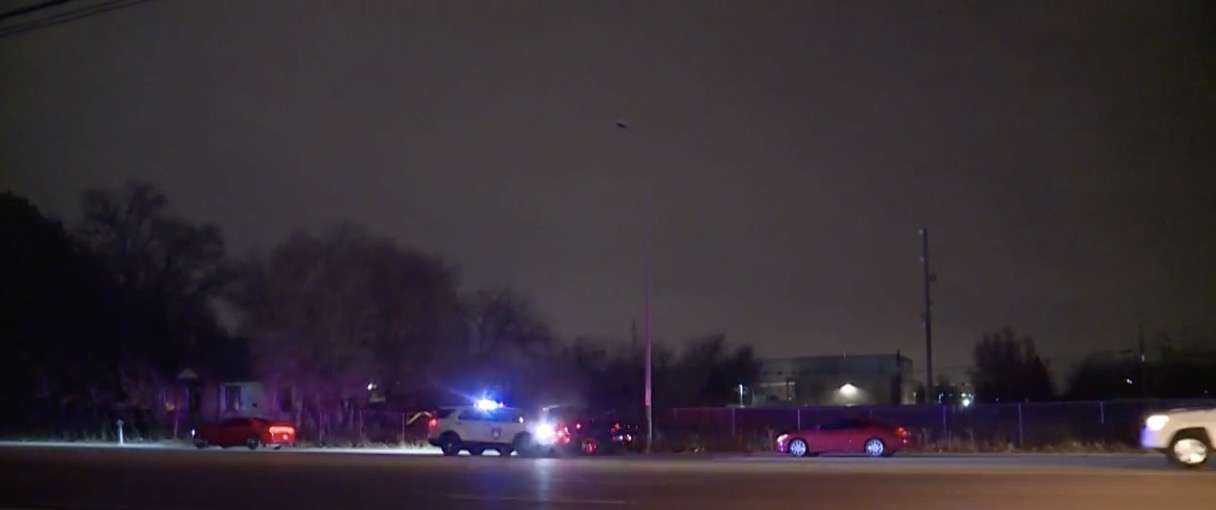 South Salt Lake leaders and authorities began planning for an increase of resources after the city was selected for a new resource center in March 2017. The South Salt Lake resource center was one of four new centers announced by state and county officials to replace the Road Home shelter in downtown Salt Lake City as a part of Operation Rio Grande.
"The city of South Salt Lake was dealt a lethal blow," South Salt Lake Mayor Cherie Wood said when the shelter in her city was announced in 2017. Carruth explained city officials were concerned they didn't have enough resources to take on a 300-bed homeless facility.
The city received state funds to hire 12 new officers to assist at the site. Carruth said half of those officers are now assigned to the facility specifically, and the other half are assigned to patrol the neighborhoods around it. In addition, the city looked at results from a legislative audit of the Road Home that came out in 2018 to see what mistakes were made in the past and how they could piece together a plan to ensure they don't reoccur, Carruth said.
However, he also points out splitting the homeless shelter into different locations doesn't necessarily solve problems with homelessness, such as helping those with substance abuse or mental health needs. Despite an early jump in criminal calls near the shelter, Carruth is confident they will plateau in the future, especially as people who use the shelter get accustomed to the rules of the facility.
Carruth is also hopeful the city will continue to receive financial support from the state to address something he said is a statewide problem. And despite an early spike in criminal calls, he contends the city is still committed to helping the homeless community while also protecting those who live within South Salt Lake.
"There's also a lot of support from the community to assist or give those individuals, that population (experiencing homelessness), the resources they need," he said. "The commitment that was made early on by the city, by the mayor and by myself — just because that was the location chosen for the men's resource center, that doesn't mean the quality of life in South Salt Lake should change or suffer because of that choice. That's always been the focus."
Contributing: Marc Giauque, KSL NewsRadio
×
Related stories
Most recent Utah stories