AMERICAN FORK — There are two keys to Fremont boys' basketball's game: passing and rebounding.
Fortunately for the Silverwolves, those are two things Dallin Hall — the state's leading scorer with 21.8 points per game, per MaxPreps — also does well.
Kipp Calder poured in 20 points, and Tige Voorhees added 19 points and four rebounds to help Fremont pull away from Corner Canyon 80-65 Thursday night in the semifinals of the Utah Elite 8 tournament at American Fork.
"Our guys are really good at penetrating and then finding the extra pass — which I think is evident by four double-digit scorers," Fremont coach Corey Melaney said. "And I think another guy had 9.
"We've got guys who pass up good shots for a great one. They don't care who scores, just as long as we score. That's a tribute to them … as long as we share the ball and take care of it, we're a pretty good team."
Hall, the state's top uncommitted prospect in the Class of 2020, added 9 points, 12 assists and 10 rebounds for the Silverwolves, who got 14 points, five rebounds and two assists from Baylor Harrop.
Fremont (6-0) dished out 17 assists on 28 made field goals.
"That makes us unbelievable, especially when we're hitting shots, to hit that extra pass. Defenses give up because we are moving the ball so well. They have to rotate, and it makes it fun to play. It really makes us deadly."
Trace Ross scored 20 points with three rebounds to lead the Chargers (5-2), and Carter Welling added 16 points and three rebounds.
No team led by more than 3 early until Fremont used a 9-0 run to go up 27-21 on Harrop's transition flush with 2:44 left in the half. Hall, who had six assists at the break, then dished to an open Dakota Argyle at the buzzer to give the Silverwolves a 32-25 halftime lead.
"We spaced the floor really well, and we got our shooters on the floor," said Hall, who holds offers from BYU, Utah State, Weber State, Saint Mary's and Oregon State, among others. "We know when we're not hitting shots that it will come. We just tried to lock down on defense, and then play like we always play: spread the floor and share the ball."
The Silverwolves scored 20 points in the third quarter to push the lead to double digits, and never let their foot off the gas in finishing with four double-digit scorers and another who was just one point shy of a triple-double.
The Silverwolves will face Bingham in the tournament championship. The game, which will be streamed at live.ksl.com, scheduled to tip off at 4:30 p.m. MST Saturday.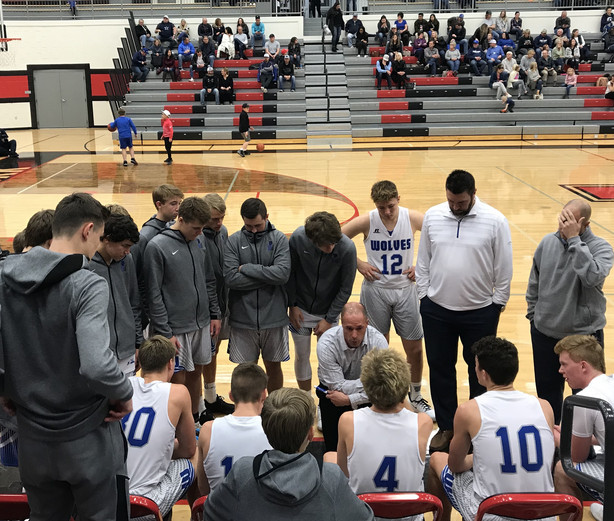 Bingham 70, American Fork 63
At American Fork, Ethan Langston poured in a game-high 28 points to go along with five rebounds and two assists to help the Miners pull away from the host Cavemen.
Jordan Toscano added 10 points and T. West and G. Park supplied 8 points apiece for Bingham (5-0).
Noah Moeaki had 16 points, seven rebounds and two assists to pace American Fork (1-3), and Tobey Schmitt added 20 points and eight rebounds. Ike Rutter scored 13 for the defending 6A state champion Cavemen.
Langston hit three 3-pointers in the second quarter to help the Miners turn a 7-point deficit into a lead as large as 10, 39-29. Moeaki ended the quarter with a pair of quick buckets to pull the Cavemen within 4, 39-35 at the break.
But the Miners erupted for 26 points in the third quarter, and held American Fork to just 13 points in the final quarter to seal the win.
American Fork will play Bountiful in the third-place game at 2:50 p.m. MST Saturday.
Sky View 74, Herriman 66
Sam Phipps poured in 22 points, and Utah signee Mason Falslev added 19 points to help the Bobcats hold off the Mustangs.
LeGrande Burgess scored 20 points for Herriman, and teammate Brock Terry supplied 18 for the Mustangs.
Sky View (5-1) will play Timpview in the fifth-place game Saturday at 11:30 a.m. MST. Herriman will meet Corner Canyon at 1:10 p.m.
×