Estimated read time: 4-5 minutes
This archived news story is available only for your personal, non-commercial use. Information in the story may be outdated or superseded by additional information. Reading or replaying the story in its archived form does not constitute a republication of the story.
During the season of giving, many people look for ways to help others, especially those for whom the holiday season isn't merry and bright. Unfortunately, as snow piles grow, so, too, does the need to help the homeless.
According to a report by the Utah Department of Workforce Services, about two-thirds of homeless people living in Utah reside in Salt Lake County, which means locals to the area may be especially aware of those who need extra help during this time of year. Here are some ways you can actually help the homeless this winter.
Donate to Candy Cane Corner
Candy Cane Corner helps families that need assistance getting Christmas gifts for their children. Starting the first week of December, a case manager takes parents to the store and helps them select gifts for their kids and themselves.
This program represents a partnership between Volunteers of America, Utah and The Road Home. Each year it accepts donations of money and items from their wish list. The organization also needs volunteers to sort donations, wrap gifts and staff the shop.
"Any leftover finances will be used to create a reserve fund for next year, with any excess money split between the two agencies to serve our clients throughout the year," the organization explains.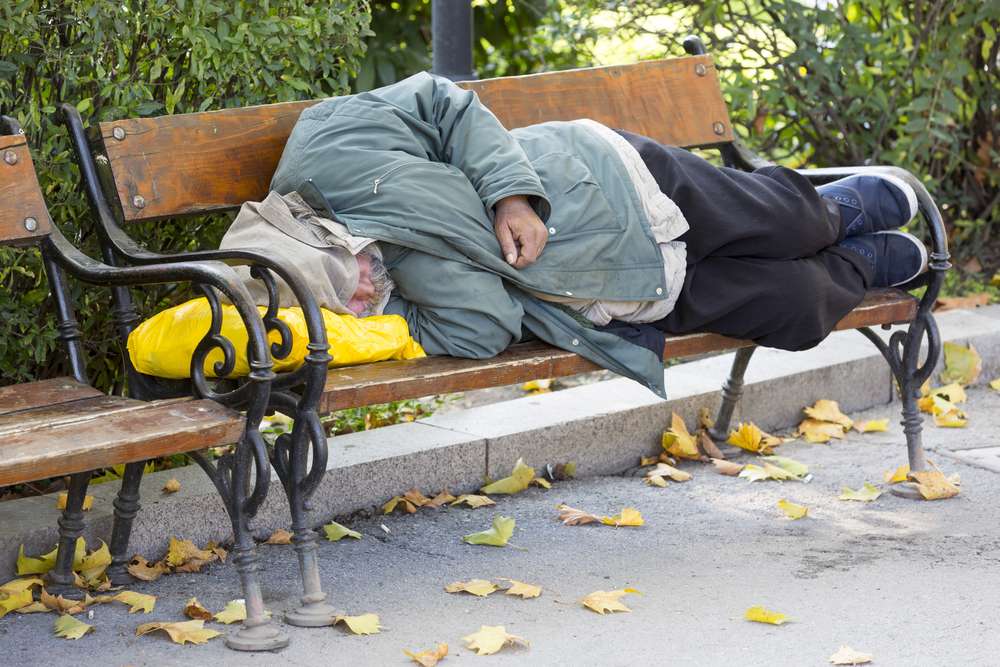 Donate at the Giving Machine
Start a new tradition this year by visiting the Giving Machine located at the Joseph Smith Memorial Building on Temple Square. Rather than buying something for yourself from this vending machine, you can choose to donate something to someone else.
With the swipe of a credit card, you can donate whatever you choose — choices include textbooks, chickens, shoes, a dose of the polio vaccine, and even meals for a homeless shelter. The donation amounts range from $2 to $320, making it simple to choose something that fits into your budget.
In 2018, total donations topped $2.3 million. As of December 16, the 2019 donations topped more than $2.8 million from 10 different machine locations around the globe. The website is updated daily with the amount raised.
Host a virtual food drive
Since 1904, the Utah Food Bank has been "Fighting Hunger Statewide." They say 1 in 8 Utahns are at risk of missing a meal on any given day. Last year, the organization says they were able to distribute the equivalent of 36.1 million meals to people throughout the state.
You can help by donating food directly to the food bank or hosting a food drive. A new, innovative way of hosting a drive is by starting a Virtual Food Drive, which allows people to shop from a list of needed items online without having to drive to a store or to the food bank.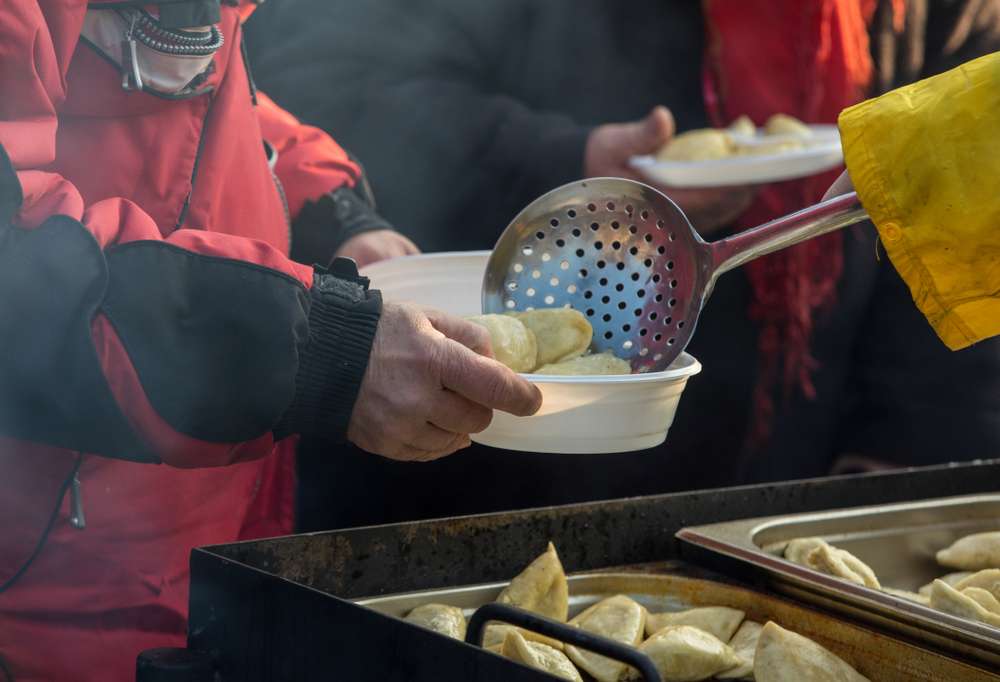 Volunteer with the Youth Resource Center
Children are particularly adversely affected by homelessness because it interferes with their ability to get an education, which can lead to lifelong, chronic homelessness.
The Department of Workforce Services says the top challenges of homeless children who are trying to attend school include worry about basic survival needs, getting to and from school, difficulty completing homework, lack of clothing, lack of school supplies and poor medical care.
To remedy some of these issues, Volunteers of America, Utah, maintains a Youth Resource Center in Salt Lake City that offers resources to homeless and at-risk youths ages 15 to 22.
The center says it provides "essential basic need items, three hot meals a day, pantry food, showers, laundry, life-skills groups, housing and employment case management, dental and medical care assistance, with access to mental health services on-site."
Volunteers are key to the success of the resource center. Groups or individuals can sign up to help serve meals with the program's online calendar. Volunteers can also complete a background screening and an application process to work directly with Youth Resource Center clients.
Donate to Home4Change
Right now, every donation to Home4Change is doubled, thanks to the Larry H. and Gail Miller Family Foundation. This organization buys and owns land to build homeless shelters and provide services for those in need. If donating isn't an option for you, there are numerous opportunities to volunteer with the Coalition to End Homelessness, one of the Salt Lake Valley's primary homeless relief organizations.
These are just a few ways you can make a difference and help those who need it. For more ways and resources to give to the homeless this season, check out the Downtown Alliance blog.
×