Estimated read time: 4-5 minutes
This archived news story is available only for your personal, non-commercial use. Information in the story may be outdated or superseded by additional information. Reading or replaying the story in its archived form does not constitute a republication of the story.
Many people reach a point in life when current career choices are no longer fulfilling. Whether the pay isn't enough, the work is monotonous or you simply need a change of scenery, there are options for a new career.
If you find yourself exploring new options, you might consider the nursing field. According to the Bureau of Labor Statistics, the employment opportunities for nurses are expected to grow 12% over the next eight years. Not only does a career in nursing come with job security and a competitive salary, but it can also be satisfying and fulfilling.
If you're interested in pursuing nursing as a second career, these are some things to know.
Compensation is competitive
As of 2018, the median annual salary for registered nurses was $71,730, and the highest-paid 10% of registered nurses earned more than $106,530. To put these figures into perspective, average job growth for all occupations is 5%, and the median annual salary earned by all occupations is $38,640.
The demand for qualified nurses is growing, which should make it easier to find employment upon completion of your educational requirements. However, before taking the next step in your career journey, you should learn what it takes to become a nurse before deciding if it's right for you.
Level of education required
Registered nurses typically hold an Associate Degree in Nursing (ADN), a Bachelor of Science in Nursing (BSN), or a Master of Science in Nursing (MSN). Depending on their location, work setting, and level of education, RNs perform a variety of duties centered on patient care and treatment.
RNs can also focus on a particular area or sub-specialty of nursing care. These areas of care include but are not limited to oncology, pediatrics, and geriatrics.
Each educational pathway requires varying levels of time, effort, and financial investment. If you haven't already earned a bachelor's degree in another field, and LVN or ADN could be a great place to start. But for many career switchers, a BSN or MSN could be a lot more valuable in the long run.
While you can still become an RN with either an LVN diploma and an ADN, you'll find that both job outlook and pay are significantly better for RNs who have earned their bachelor's or master's degrees.
Upon completion of any of these programs, you must also pass the NCLEX-RN certification exam in order to become a registered nurse.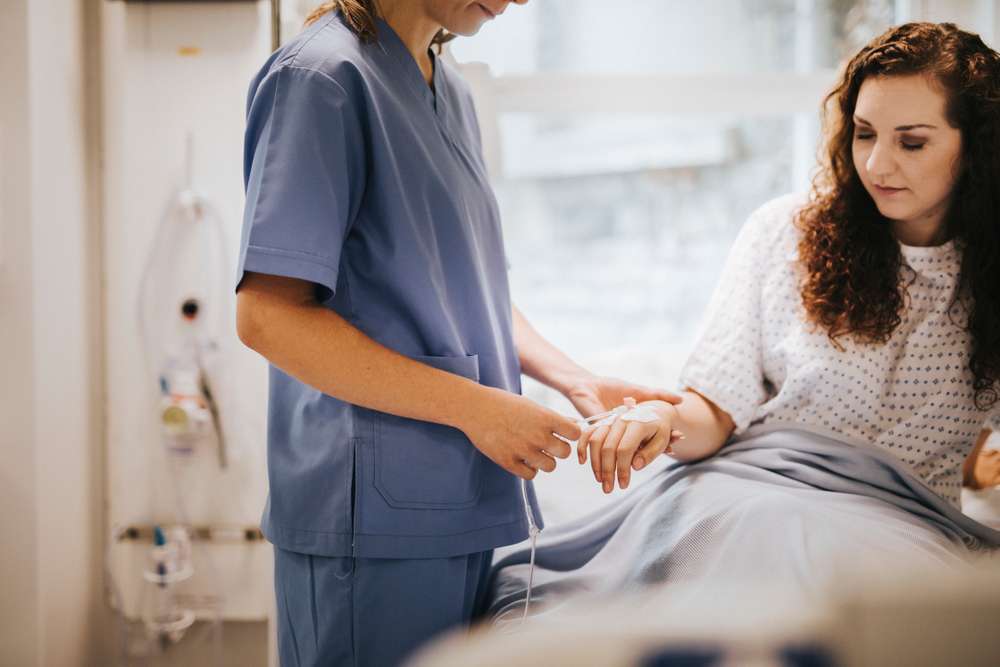 Job description
Registered nurses play an essential role in the medical team. They assist physicians in providing treatment to patients suffering from various medical conditions. They must attend to patients by administering medical care, educating them, and communicating with the rest of the medical team.
RNs may hold different jobs and responsibilities based on their level of education and certification. For example, nurses with an MSN degree are qualified for executive and professional development positions as well as several different nursing specialties.
These are just a few of the responsibilities of a career in nursing:
Reviewing and maintaining medical records.
Administering direct care to injured, disabled, or ill patients.
Educating patients about their medical conditions and treatment.
Monitoring patient health status.
Administering medications and other treatments.
Consulting with physicians and supervisors to determine the best treatment plans for their patients.
RN work hours
As far as work schedules go, registered nurses often work:
Five days a week for eight hours per day.
Four days a week for ten hours per day.
Three days a week for 12 hours per day.
Nurses who work five days a week typically end up working a total of about 40 hours per week and nurses who work three days a week may end up working about 36 hours per week.
Different work environments
Registered nurses can work in a variety of healthcare settings. Most RNs work in hospitals, however many nurses also work in physicians' offices, nursing care facilities, and home healthcare services. Some registered nurses may also work in outpatient clinics and schools.
While the career path to nursing isn't easy or short, it can be incredibly rewarding. If you think you're ready to start a new career in the nursing field, learn more about the BSN program at Eagle Gate College. Most of the program is online and there's no waitlist, so getting a secondary degree is convenient and personal. Visit the Eagle Gate College website to get started.
×