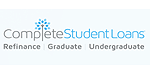 This story is sponsored by Complete Student Loans.
Everyone loves getting a good deal, which makes Black Friday almost an annual sport. The weekend of steals is hyped up all year long, but there are some things that just aren't worth the hustle. Some experts say that shoppers value convenience as much as price, much more than in years past.
So if you want to get the best deals and avoid lines when you can, it's important to approach your Black Friday shopping with a plan. If you're a student needing to stock up on some college essentials, Black Friday 2019 is sure to meet your needs.
Here are some tips to try and deals to look for so you can optimize precious time and money this year.
Basic Black Friday tips
Whether you're planning on shopping online or in-person, it's important to make an early start. Sales run out of products online too, so rise early and beat the literal and online crowds to get the best deals. You should also make a list of the specific items you need or want so you can avoid impulse buys.

A typical student list could include:

Depending on your chosen major or current field of study, certain relevant products may be on sale, such as Adobe Creative Suite or Microsoft Office packages. It's important to see if your status as a student will otherwise give you a discount on these services.

After you've made your list of items, price check the normal non-holiday cost of each one so you can really know a deal when you see one. Just because it's Black Friday doesn't mean everything is going to be hugely discounted, so be aware of the difference between a slight discount and a real deal.

From these prices, make a budget of what you can afford to spend, deal or no deal. Most of all, remember to utilize existing student discounts along with any special Black Friday offers — you might be surprised at the number of nationwide retailers that offer them.
Specific deals to look for
If you like Apple products and want a pair of their AirPods Pro, Black Friday is your chance to finally get them at a discounted deal. List price is normally $250, but you'll save around $15 on these deals.
If you need a new laptop, a plethora of bargains are available on Black Friday. Be careful to avoid some of the offers of rock-bottom doorbuster prices, because the computers are low quality and performance can be disappointing. Here are examples of better values.
Amazon's Kindle went on sale Nov. 22 at a shockingly low price — no need to wait for Black Friday. Save $45 on the Paperwhite e-Reader for all of your books, documents and tablet needs.
If you start to feel the freshman 15 becoming a reality, get a discounted Apple Watch to keep track of your steps. You can find savings on the Series 3 (both sizes) at selected retailers.
Save on student loans, too!
If you've graduated and borrowed student loans for college, there are ways you can save money this holiday season, too. Consider refinancing or consolidating your student loans for a lower monthly payment and less interest over time. Visit the Complete Student Loans website for more information.
×