Estimated read time: 5-6 minutes
This archived news story is available only for your personal, non-commercial use. Information in the story may be outdated or superseded by additional information. Reading or replaying the story in its archived form does not constitute a republication of the story.
SALT LAKE CITY — Just west of FedExForum, on the office complex shared by the Rock 'n' Soul Museum and the Memphis Grizzlies, a nearly three-story banner was hung. It was of Mike Conley, his arms outstretched and looking to the heavens, standing under bolded words that read, "Get Memphis."
Conley is the Utah Jazz's point guard now, but he will always be connected to Memphis — to the team, to the city, to the people. It's the place he grew up, the place where he became who he is, and the place where he'll never be forgotten.
"Memphis is all I knew for so long and this is a city that raised me and molded me into who I am," Conley said. "I owe everything to Memphis; the organization, the team, the city, the community, all my family and friends back there, so it means a lot."
He owes everything to them. And there are plenty of people that feel that way about him. That's why Friday — when Conley returns to play in Memphis for the first time — will be so emotional. For him, for the team, for the fans.
"The feeling is mutual; how much I love them and I know that they feel the same way," Conley said. "I expect it to be a fun game, a fun atmosphere. I have a lot of family in town and a lot of friends and a lot of people from the city that I grew to know. So I'm excited."
No matter where he plays, Conley's name will always appear at least in one place in Memphis: Methodist University Hospital.
Last spring, the hospital's renamed it The Mike and Mary Conley Comprehensive Sickle Cell Clinic after the Conleys donated $500,000 to the clinic. But it was far from a one-time gift.
For over a decade, Conley has held an annual Bowl-N-Bash to benefit the center (it continued even after his trade to the Jazz). All in all, he has donated and helped raise over $1 million to help the center.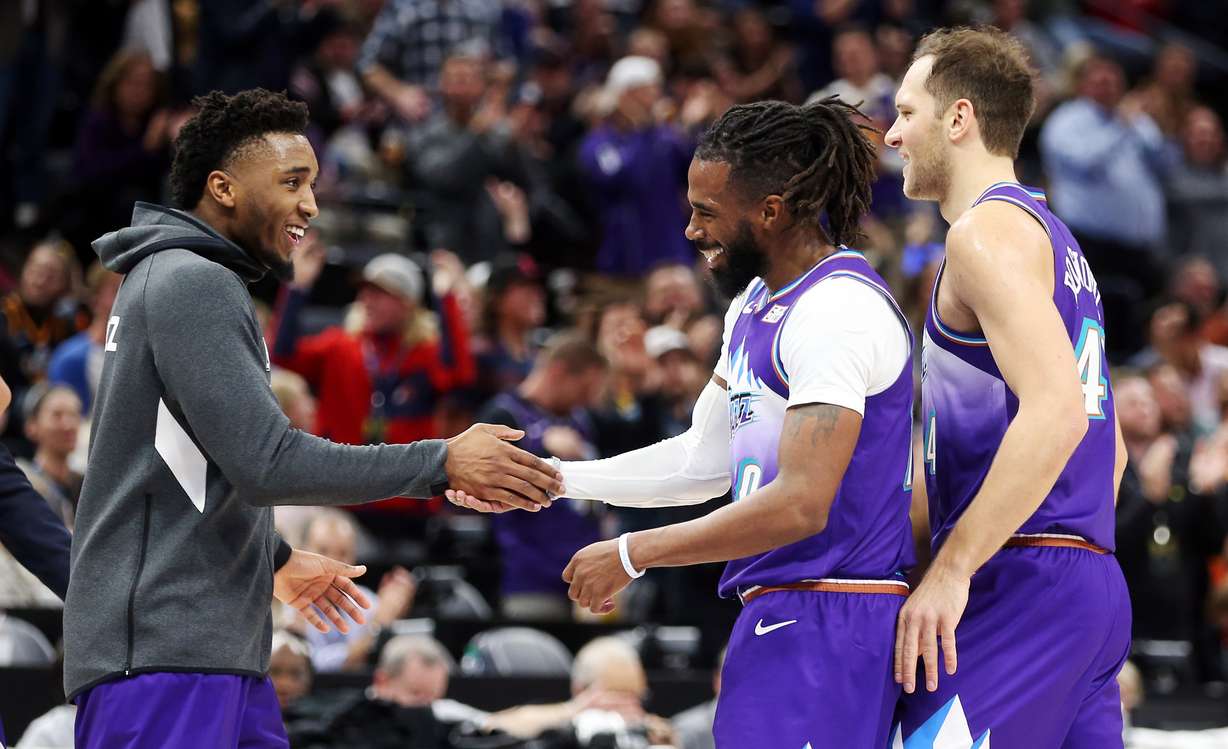 With two of his cousins suffering from it, Conley has a personal investment in fighting the disease. But he gives because that's who he is. He gave a $1 million gift to the Memphis Grizzlies Foundation to help youth in the community. He invited a youth football team that had just experienced a tragic loss of a teammate in a bus crash to a game and then gifted Kemberley Lee, the mother of 9-year-old Kameren Johnson who had been killed in the crash, his game shoes that he had written Kameren's name on.
"When you see how you can serve others and be a blessing to other people and be a role model to certain people, the changes you can make on a daily basis are tremendous," Conley said. "You bring that back to the locker room and you feel 10 times better about yourself as a leader on the team or whatever role you have on a team. So I think it's just something that is needed for everybody to be able to serve in the community."
When the Grizzlies announced they had traded Conley to the Jazz, Memphis owner Robert Pera used it as an opportunity to say how much the point guard had meant to the team and community. The trade was a necessary move. Memphis was beginning a full rebuild and needed to start over. But it was still heartbreaking. Conley was the last player connected to the team's "grit and grind" era — the very teams that perfectly exemplified the city they were representing.
And maybe no one represented them better than Conley.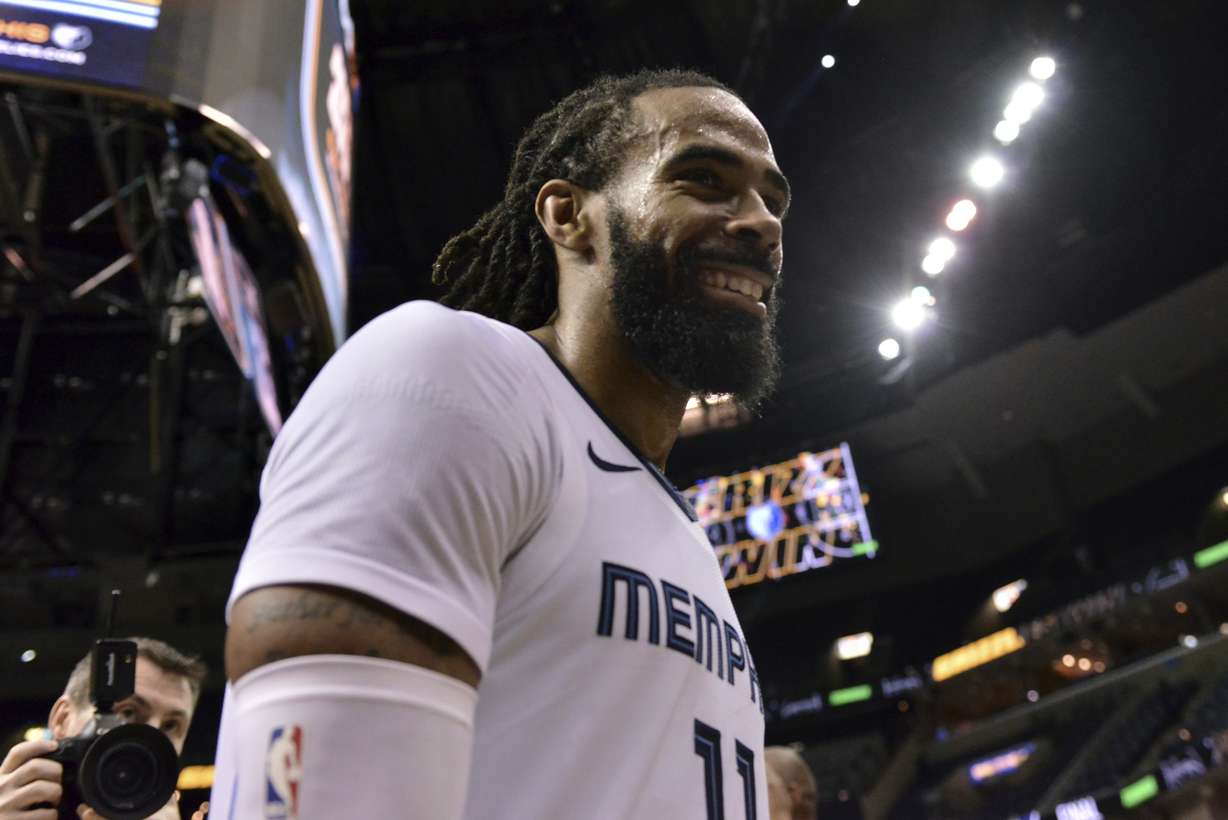 "Mike Conley represented the Grizzlies and the City of Memphis with true heart and class during his 12 seasons," Pera's statement read. "His talent, determination and resilience elevated our team to a perennial playoff contender, and his altruism and sportsmanship helped shape the community-focused nature of our franchise.
"For his innumerable contributions on the court and in our community, Mike will always be a beloved Memphian. We are proud that Mike's No. 11 jersey will one day be raised to the rafters in FedExForum."
So maybe it was appropriate that the number wasn't available when Conley arrived in Utah. It was meant to stay in Memphis. To represent his time on that team, playing in that city.
Conley's time in Memphis, though, runs much deeper than just his professional life. Growing up, Conley would spend some summers with his cousins who lived there.
"I think from day one, I felt comfortable," Conley said. "I think that's why it worked so well. It wasn't something that was so new to me. It was a place that I've been plenty of times."
On Friday, he will return to that place and to the court where he's played so many games. Before the ball is tipped and he plays his first road game in Memphis, he wants to soak it in. He'll hear his name boom through the rafters and hear that familiar cheer ringing through the arena.
He'll be home.
"Just anxious, almost like you're just trying to get it over with; just trying to get back to hooping," Conley said. "I'm sure it'll get to that point but I also want to take in the moment too because this is a once-in-a-lifetime-type thing to come back to a place like that."
×
Most recent Utah Jazz stories