Estimated read time: 4-5 minutes
This archived news story is available only for your personal, non-commercial use. Information in the story may be outdated or superseded by additional information. Reading or replaying the story in its archived form does not constitute a republication of the story.
ALT LAKE CITY — Before he was formally ordained, an Orthodox rabbi was home in Salt Lake City with a broken leg binge-watching "Law and Order" when he first realized he may have been abused as a child.
"I came across this episode about this 16-year-old boy who's got all these issues in life and sexual indiscretions," Rabbi Avrohom "Avremi" Zippel testified Wednesday in the criminal trial for his onetime nanny. In the television scenario, police explained to the boy that because he was a child when he'd had a sexual relationship with a babysitter, he had not been capable of giving consent.
"It hits me all at once. So what if what happened to you was abuse? What then?" Rabbi Zippel said in Salt Lake City's 3rd District Court. He had previously believed sexual abuse happened to "beautiful little girls in pigtails who were dragged into vans by big, scary men with tattoos," not those like him who sometimes welcomed the conduct from Alavina Fungaihea Florreich, now 70 years old.
He went on to watch the next episode and put the thought out of his head until he ran into difficulty in his marriage years later and sought out therapy, he said. The Deseret News typically does not identify victims, but Rabbi Zippel agreed to have his name used.
During cross-examination Wednesday, Florreich's defense attorneys focused on Rabbi Zippel's role in initiating the sexual contact at times. They noted he came forward publicly after seeking advice from Elizabeth Smart and seeing coverage of gymnast Aly Raisman confronting her abuser, the doctor Larry Nassar, in court.
"Now you enjoy a #MeToo celebrity that you did not have before," defense attorney Chad Steur said. He noted that as a guest on a podcast, the faith leader said, "God bless social media. It found its way to every corner of the globe," in reference to news coverage of his case.
Zippel explained that he hadn't known of anyone in his own religious community who had been through the same thing and wanted to be able to comfort others.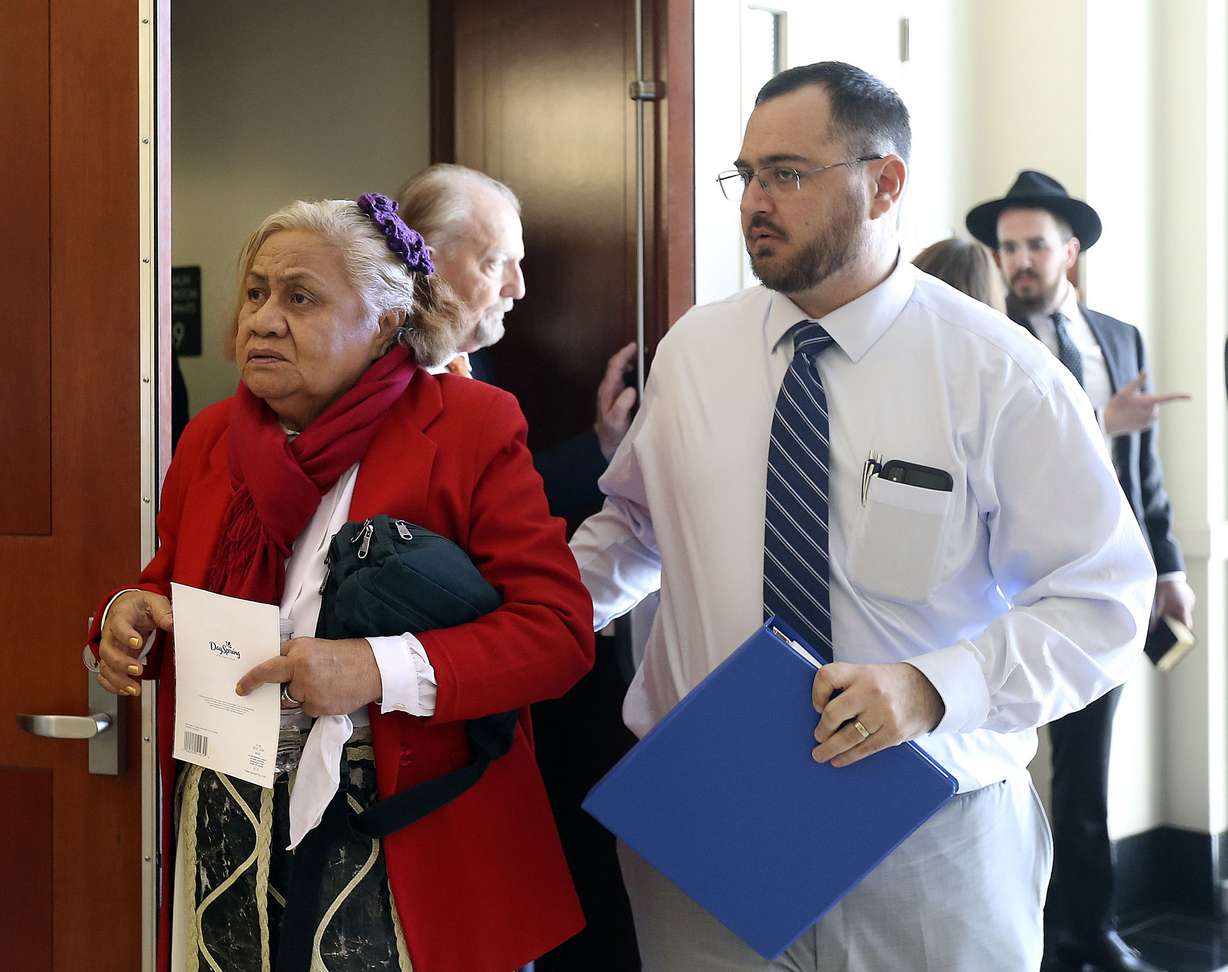 "That's what happened. The Jewish community took it upon themselves to spread the story and to get it to those that needed to hear it," he said.
In a tense exchange, Steur questioned why the faith leader hadn't told anyone until he reached adulthood.
"Because of what's happening right now," Zippel responded. He said he was being cast as an "aggressor."
They noted he told police that the first sexual contact he had with Florreich, while he was 8 years old and watching a movie, was one of his first "pushing the envelope experiences."
Wearing a kippa, the traditional Jewish skullcap and glasses, the rabbi was on the stand for most of the day Wednesday and at times appeared to pray during moments when he was not speaking.
Prosecutors say Florreich created a "warped world" in which she encouraged a young Rabbi Zippel to go against the teachings of his faith and touch her inappropriately — or have her touch him — from the time he was 8 years old through his teen years.
Related
He testified that he alternated between feeling horrified, confused and flattered as a result of the encounters, which he said typically happened every couple weeks, mostly in a guest bathroom.
After deciding to report to authorities in 2018, he spoke to Florreich in a pretext phone call from the Salt Lake City police department that was recorded by investigators. In a portion of the call played aloud in court Wednesday, he is heard telling Florreich he sometimes feels bad about what happened between them.
"It's kind of like preparing you for your marriage life," Florreich is heard saying in response.
Her defense attorneys pointed out that reception during the call was spotty and dropped altogether at one point, and their client could not hear him very well. She didn't audibly react when a page to a dispatcher at the police department could be heard in the call.
In a video recording of a later meeting with two detectives at the Salt Lake City Police Department, Florreich is seen denying any sexual contact with the boy.
After police challenged her and referenced the phone call, she admitted that she and the boy touched each other inappropriately a handful of times. But she told the detectives she didn't do anything wrong.
"He made me," she said of some encounters, noting the boy had pleaded with her to engage in the conduct. "It's because he was curious and he wanted to do that."
Detective Kevin Blue asked if she would do the same to her own grandson, and she said no. When Blue asked if she would touch his son that way, she is heard saying, "No, because I know it's wrong."
Florreich has pleaded not guilty to five criminal counts of aggravated sexual abuse of a child, a first-degree felony, and two counts of forcible sex abuse, a second-degree felony.
The trial continues Wednesday, when Florreich's attorneys are expected to call witnesses in her defense.
×
Most recent Utah stories