Estimated read time: 3-4 minutes
This archived news story is available only for your personal, non-commercial use. Information in the story may be outdated or superseded by additional information. Reading or replaying the story in its archived form does not constitute a republication of the story.
PROVO — A lot of things were expected of BYU basketball in the opening weeks of Mark Pope's tenure.
The Cougars were expected to be challenged in size, with Yoeli Childs' nine-game suspension and Gavin Baxter's shoulder injury keeping him out for at least several months, if not the full season.
BYU was also supposed to be a hot-shooting team, loaded at the guard position, more so with the immediate eligibility of Arizona transfer Alex Barcello.
They also, maybe, weren't supposed to be able to count on one key senior in the lineup, at least not to a great extent, in the early games of the season.
But Zac Seljaas is defying all kinds of expectations.
The senior from Bountiful has been a pleasant surprise through the first two games of the season for the Cougars (1-1), averaging 7.0 points and 4.5 rebounds in 18.5 minutes per game. Seljaas, who missed most of the first month of preseason practice while recovering from a broken foot suffered during the Cougars' preseason trip to Italy, has scarcely missed a beat as he's come off the bench in a lineup that sorely needs a spark.
"It's been really great to see the production that Zac has had on the court," BYU senior Dalton Nixon said. "I don't think it's surprising anyone on our team, though. We've seen Zac work every day. He hasn't had a chance to get on the court as much to begin fall practice, but he was in the weight room and doing everything he could so that he would be ready to go."
It's a small sample size, but Seljaas' averages are in line with what he's contributed — primarily off the bench — in his previous three seasons in Provo. Despite the injury, he hasn't skipped a beat through the first week of the season.
He's also being known for something other than his game. No, we're not talking about his double- or triple-rolled short shorts or his frosted tips.
It's the 'stache, man. The mustache that draws comparisons to Tom Selleck, Nicolas Cage and various band members from the 1980s.
"I don't know; I mean this mustache has got me so thrown, man. I don't even know what to expect from Zac Seljaas," Pope said. "I do know this, though; for two games, he's played so hard. You talk about a young man where you can see how how hard he wants to play, and how much he wants to win and how agenda-free his game is."
Pope called Seljaas "maybe our best player" through the first two games of the Cougars' international trip to Italy, before his injury, and he's living up to flashes of that hype — despite an injury that has sidelined other basketball players for much longer.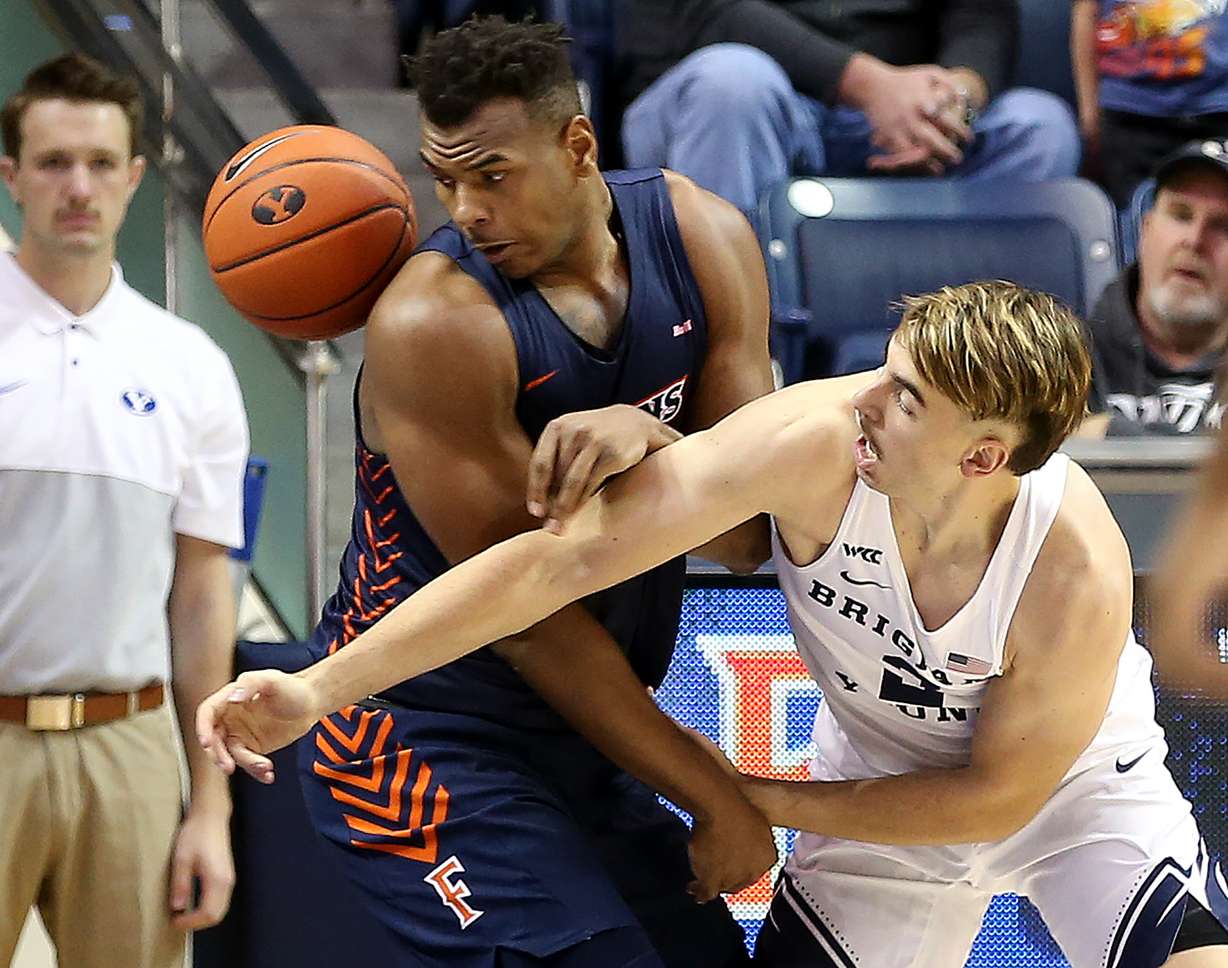 He'll try to continue that trend — the trend of shooting, rebounding and simply getting better — as BYU prepares to defend home court Wednesday night against in-state opponent Southern Utah (2-0) as part of the "Maui on the Mainland" invitational (7 p.m. MST, BYUtv).
About that 'stache, though.
"I'll be honest, I like it," said Nixon, who said it started as a contest between Seljaas, Evan Troy and strength coach Erick Schork, but evolved into Seljaas' new signature look. "I like mixing it up a little bit. If I could grow a mustache like that, I probably would."
Added Barcello: "He's a trendsetter. He's just rocking it."
The Cougars hope Seljaas keeps up the other trend, too — the one on the court.
"He's going to get his legs back a little bit more and be able to do more things on the court," Pope said. "But he sure has been good for us through two games; really, really good."
×
Related stories
Most recent BYU Cougars stories