PROVO — Shortly before his pro football career began, Steve Young was ready to quit.
After signing a contract worth nearly $40 million to play for the Los Angeles Express in the United States Football League, the former BYU quarterback reported to training camp in L.A. but began having second thoughts about his career shortly after he arrived.
That's when he met a short, muscular man named George Curtis, who had previously been the personal trainer for some of the brightest stars of the Lakers and Rams before joining the Express as head athletic trainer and strength and conditioning coach.
"George, I can't do this," Young recalled in his memoir, "QB: My Life Behind the Spiral." "I just can't pull this off."
"Steve, I know you can do this," Curtis answered. "Everyone's behind you."
The two locked eyes, staring at one another as total strangers, recently met, yet with an aura of familiarity and friendship between the two.
"Steve, I'm a Mormon," Curtis said. "And I'll be with you every step of the way. We'll do this day to day."
And with that, Young went on not only to a standout career in the now-defunct USFL, but also threw for 29,907 yards and 86 touchdowns in a legendary 13-year spell with the San Francisco 49ers that included Super Bowl titles in 1989 and 1994.
Shortly after that meeting, Curtis went to Young's alma mater, where he began a revolutionary career as the school's head athletic trainer and director of sports medicine, turning BYU into one of the top programs for the field in the nation while redesigning the school's athletic training facilities to rival the best in the country.
Curtis died at his home shortly after midnight Wednesday morning following several years of long-term health problems that included progressive supranuclear palsy, a rare brain disorder that affects movement, walking, speech, swallowing, mood and behavior. He was 72.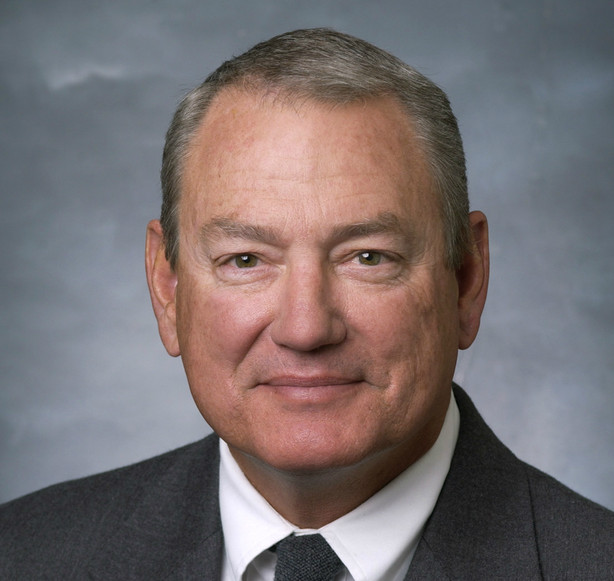 "When George was hired to come to BYU, he played a huge role in our ability to maintain our athletic training certification. He was hired mainly for that purpose. I could not have done what I did without George Curtis," said Dr. Earlene Durrant, who was the athletic training program director and co-head athletic trainer with Curtis at the time. "George was the ultimate professional. But more than that, he was a very good friend."
Curtis, who retired at BYU in 2005, had an impact on nearly every athlete that came through BYU as much as any coach that has worked for the university since the 1980s. But he was more than a medical caregiver for an army of BYU athletes and coaches on campus.
"George Curtis had such a big impact on a lot of people at BYU," said Heisman Trophy winning quarterback Ty Detmer, who was introduced to The Church of Jesus Christ of Latter-day Saints by Curtis. "As an athletic trainer, he was the best, but an even better man. I took the discussions at his home and spent a lot of time outside of football with his family. Will miss you, George."
Former BYU and NFL tight end Chad Lewis, who currently works as an associate athletic director for the Cougars, called Curtis a "complete selfless warrior."
"He gave his life for every athlete he knew," Lewis said. "His wife Jan dedicated her life in selfless service to him. Both are heroes."
Curtis' official role with BYU athletics, but he was never afraid to take a personal interest in the lives of his students and athletes.
"George's relationship with the athletes was no different than his relationship with his students," Durrant said. "He valued them, and he was an excellent role model for them."
Born July 10, 1947 in Kansas City, Kansas, Curtis spent two decades at BYU after a two-year stint in the USFL, 13 years at Santa Ana College and serving as head athletic trainer for the U.S. men's Olympic volleyball team. A 1971 graduate and former football player at Southern Utah University and Snow College, he is the only athletic trainer enshrined in the Thunderbirds' Coaching Factory Hall of Fame in 2006, and received the inaugural Athletic Training Service Award and Outstanding Service Award from the National Athletic Trainers Association in 1995.
Curtis was enshrined in the Santa Ana College Hall of Fame and BYU Athletics Hall of Fame in 2009, went into the Rocky Mountain Athletic Trainers Hall of Fame in 2006, and was recognized by the Utah Athletic Trainers Association Hall of Fame in 2003.
"George Curtis was an amazing man. His family is the best," said former BYU women's basketball star and two-time All-American Erin Thorn. "Prayers of love and support to all who loved him."
Curtis and his wife Jan were the parents of eight children, and grandparents of 23.
Funeral services are scheduled for Friday, Nov. 8 (Time TBD) at the Timpview LDS Stake Center, 1050 N. 600 West in Orem. An open viewing will be held the night before, Nov. 7 from 6-8 p.m. at the same locale.
×