Estimated read time: 4-5 minutes
This archived news story is available only for your personal, non-commercial use. Information in the story may be outdated or superseded by additional information. Reading or replaying the story in its archived form does not constitute a republication of the story.
OGDEN — Carlo Sacco began working in produce at 6 years old — ever since he could push a broom, shuck an onion, and place oranges on the table, he said.
Sacco's great grandfather, also named Carlo Sacco, began the produce tradition with a covered wagon of locally-grown crops, which he eventually passed on to Sacco's father, also named Carlo Sacco. Nearly 35 years ago, that traveling produce stand became Carlo's Produce: a small shop nestled away on Washington Boulevard in what was then a more rural Ogden.
Sacco began work in the store at 16 and has continued ever since. But on Oct. 30, he'll hang up his apron for good.
On Tuesday, the shop owner posted on Facebook that after more than three decades and four generations in the community, the produce store would be closing the following week.
"We are very thankful for the community support, loyal customers, loyal hard-working farmers/vendors and dedicated employees over the years," the post reads.
The announcement quickly garnered hundreds of comments, shares and reactions from customers who bemoaned the loss of the store they claimed sold some of the best produce around.
"I made my last purchases today, and I'm so sad to see this wonderful place go soon. Best wishes on whatever your future holds. Your employees were amazing!!!" reads one comment from Anna Valdez Willie.
"You have given my family lots of healthy treats and wonderful memories. Grateful for this place. Future endeavors be blessed," reads another comment from Victoria Bellisimo.
And when Sacco showed up to the store the next day, he found an array of colorful windmills spinning in front of the shop.
"One of our customers must have come and put them here last night after we closed. … It was really pretty," Sacco said, his voice breaking with emotion. "My fiance and I, … we both shed a few tears actually."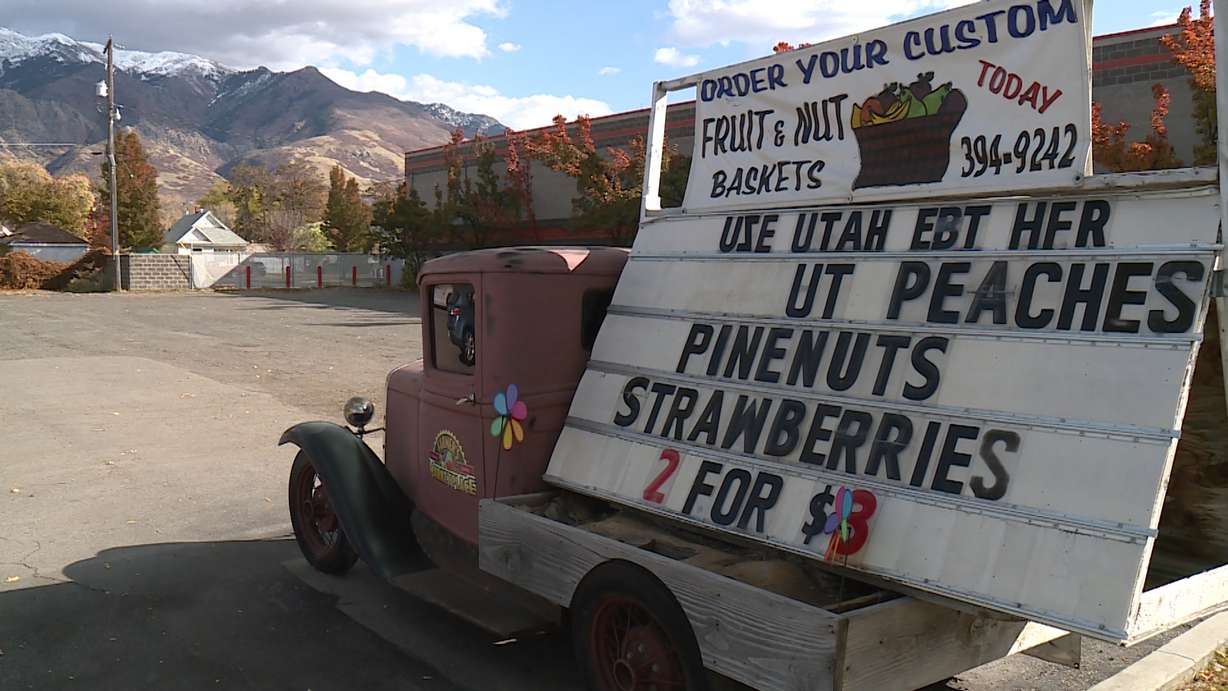 One of the most heart-wrenching aspects of closing after decades in the community is breaking the news of the closure to new customers who come in and love the store and its produce — the majority of which is all purchased from local growers, Sacco said. After 35 years, customers and employees are more like family than anything else, he added.
This is especially true for 82-year-old Theldon Salisbury, who has worked at the store with his twin brother, Elden Salisbury, since it opened — though Elden has since died. While Salisbury is ready to retire, he'll miss the family he's grown to love — and "little Carlo," as he calls the man he's watched grow up.
"The warmth and everything he really pushes out to the community. People will do almost anything for him," Salisbury said. "The main reason I've stayed here, I just love the people that come in. It's just so great to talk to them and wait on them and … after this long, I just consider myself as one of the family."
Peggy Quayle, who became an employee of Carlo's Produce after falling in love with the shop as a faithful customer for several years, said Salisbury was really the one who drew her in. He would always give her a hug when she came shopping, and her dog just loved him, she said.
But Quayle's dog wasn't the only one who loved Salisbury. The 82-year-old said one of his favorite memories is sitting and playing with the children who would come in while their mothers' shopped.
Sacco is also grateful for Salisbury's loyal service, especially after his children left home and it was difficult to find people to work in the store.
"For almost 35 years I've been doing this, and I'm tired. The stress hits hard. The winters are tough," Sacco said.
It can be especially difficult for a store that buys local produce from a rapidly dwindling number of farmers in the area as large stores rise up around it, Salisbury added.
But both remain hopeful that perhaps the store could be resurrected as a produce stand a few months out of the year.
"It's going to be tough to not wake up and come here because … every morning, this is where I'm at every day," Sacco said. "We'll see. Maybe in the future we'll pop up someplace again."
In the meantime, Sacco encourages loyal customers to frequent his uncle's produce store, Sacco's Produce, at 6050 S. 1900 West in Roy.
Contributing: Mike Anderson, KSL TV
×
Photos
Most recent Utah stories