Estimated read time: 9-10 minutes
This archived news story is available only for your personal, non-commercial use. Information in the story may be outdated or superseded by additional information. Reading or replaying the story in its archived form does not constitute a republication of the story.
Editor's note: KSL.com's "Into the Voting Booth" series is meant to inform Utahns about the election process, how voting makes a difference in local communities, and why the political process is important. Check KSL.com for future stories in this series over the coming weeks. Thanks for reading!- - - - - -
SALT LAKE CITY — The 2016 election seemed to solidify something many had felt for years: The United States was growing increasingly more divided.
The left and right of the country's political spectrum felt exceptionally polarized, and President Donald Trump's victory over a supposed frontrunner, former Secretary of State Hillary Clinton, took many in the nation by surprise.
But the election also threw into stark contrast a burgeoning division that had, up until a few years ago, gone largely overlooked and unmentioned: the expanding political and social gaps that exist between rural and urban areas.
"Even here in Utah, we see marked social, political and policy divergence between areas of urban growth, like Salt Lake and Utah counties, and rural areas of the state that are struggling to keep jobs and families in their communities," reads the description of a report sponsored by the University of Utah's Kem C. Gardner Policy Institute tasked with studying the issue.
And as votes rolled in on a late night in November 2016, a pattern emerged.
Rural voters turned out at high rates and (expectedly) turned their areas red, while urban areas (just as expectedly) flipped to blue — but not quite as effectively.
Near the end of her campaign, Clinton spent a lot of time in Philadelphia, hoping the city's Democratic voters would turn Pennsylvania blue. But though there were seven registered Democrats for every one Republican in the city, Philadelphia's Democrats didn't cast enough votes to flip the state, The Hill reported in 2016.
This pattern repeated itself in Milwaukee, Detroit and Miami.
Utahns turn out to vote at higher rates in rural areas, too
Utah witnessed high voter turnout during the presidential election of 2016 and abnormally high turnout for the midterm election two years later.
During the presidential election, 82% of registered voters in Utah and nearly 58% of the state's population that was eligible to vote cast their ballots — both a couple percentage points higher than the previous presidential election in 2012, according to data from the Utah State Elections Office.
During the midterm elections a couple of years later, over 75% of registered voters turned out to vote (nearly 30 percentage points higher than the previous midterm elections in 2014), and 52% of the population eligible to vote cast ballots (about 22 percentage points higher than in 2014).
In 2016, the five Utah counties with the highest rates of voter turnout were Kane, Grand, Sevier, Uintah and Wayne, respectively. The most populous of the five is Uintah County, now currently home to nearly 36,000 residents, according to the U.S. Census Bureau. Kane, Grand and Wayne counties all have fewer than 10,000 residents.
In 2018, the five Utah counties with the highest rates of voter turnout were Grand, Wayne, Rich, Morgan and Garfield counties, respectively — the most populous of which is Morgan County with a little more than 12,000 residents, according to the U.S. Census Bureau.
Percentages of registered voters that cast ballots during the 2018 midterm elections. (Graphic: Josh Furlong, KSL.com)And while the definition of "rural" may be up for debate — and doesn't always equate with small population size — none of the counties with the highest rates of voter turnout are near the bigger cities along the Wasatch Front, where the majority of Utah's population lives.
Why do rural areas have a higher rate of voter turnout than urban places?
Counties with smaller population sizes tend to be more rural and don't have to mobilize as many voters, which would ostensibly add to their high rate of turnout. But it's not the only contributing factor. For instance, Duchesne County, with its population of about 20,000, had one of the lowest voter turnout rates in 2018, second only to Utah County.
Voter turnout rate in rural areas "is not always higher, but it typically is," said Matthew Burbank, associate professor in the U.'s department of political science and lead of the university's "Worlds Apart? Assessing Utah's Urban-Rural Divide" report.
"In terms of social science, … (it) has to do with the nature of communities in rural areas, because, very often, the communities are smaller, and you're more likely to have people … say, 'Oh gee, so-and-so hasn't shown up to vote yet. They usually always come out and vote in the morning. Why don't you give them a call and see what happened?'"
Urban areas don't often witness the same level of connectivity, especially when there's a stark disparity in educational and income levels, Burbank said.
"That sense of a smaller community often has an impact. And people are often voting because they're expected to by their neighbors. You know, sometimes it's a social event," he added.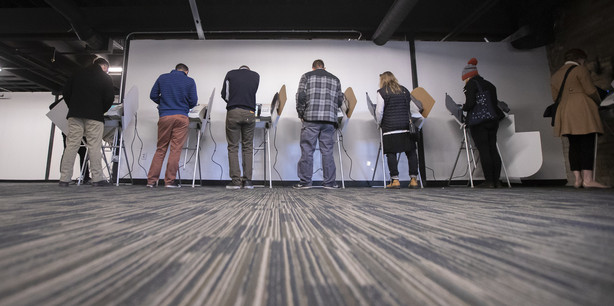 Smaller, rural communities also tend to see a higher turnout rate during municipal elections because most residents are often quite aware of the races and their candidates, said Justin Lee, elections director in the lieutenant governor's office. In fact, residents who are passionate about an election drive turnout more than any other factor, he explained.
Grand County is a proving ground of that hypothesis, Lee claims. The county had an exceptionally high turnout rate during the last municipal elections in 2017 with over 75% of registered voters casting ballots in the general election, according to data obtained from the city recorder of Moab, which was the only municipality of the two in Grand County to hold an election that year.
"(Grand County residents) are all pretty passionate about it," said Jana Smith, chief deputy clerk and auditor in the southeastern county.
While that high voter turnout is due partly to the county's switch to vote-by-mail a few years earlier, Smith also believes residents' passion is inspired by the changes they're seeing as Grand County becomes a tourist destination.
"People are seeing a lot of changes, and they don't necessarily want to see all those … big changes," she said.
What challenges do rural areas face when voting?
But residents of rural districts also face significant challenges as voters, especially during municipal elections when the competition may be slim, Burbank said.
Oftentimes, rural cities and towns will cancel their elections because there simply aren't enough candidates. Because there is no election, this is not reflected in recorded turnout rates. And even if there are enough candidates to hold an election, it may already seem a foregone conclusion which candidate will be victorious.
"It's very easy to lose interest in the election because you just pretty much know who's going to win," Burbank explained.
Though a lack of interest in political engagement is found among all demographics, lower levels of education and income are also predictive of lower levels of voter turnout — though that doesn't always deter rural voters from showing up, he added.
And while residents in rural areas generally have fewer opportunities for educational and high-income attainment, lack of political interest for some may also stem from more pressing priorities.
"If you're a farmer, and you're spending a lot of time trying to keep your farm running, … what's going on in Washington may seem to be a little bit far removed from your primary concerns," Burbank said.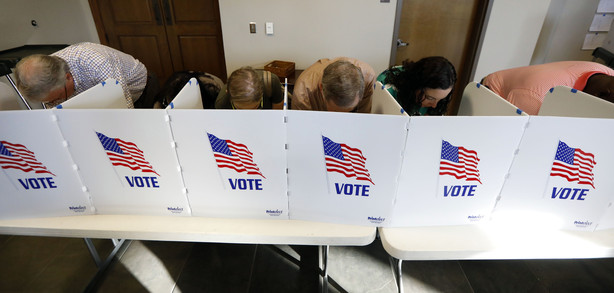 It can also be difficult to mobilize a vote in some rural communities, he added.
For example, a nonpartisan group or political party that wants to get people out to vote in a certain neighborhood or precinct can canvass an urban area and knock on a lot of doors. In rural communities, they may be driving around all day, only to contact six households.
That distance can also prove difficult for voters who have to drive long distances to get to a polling location, Lee explained.
By 2020, however, all counties will be on the vote-by-mail system, including Carbon and Emery counties — the last two to jump on board. That often dramatically increases voter turnout, especially in rural areas, he said.
But, even with this switch, the nature of rural areas can also make addressing difficult, Lee added. While homes in big cities are generally easy to find, those in rural communities often have less-defined addresses.
One of Grand County's most significant struggles is residents who move somewhere else in the county but never update their address, Smith said.
Why do rural areas tend to lean conservative?
"We've seen kind of a growing, partisan divide," Burbank claimed.
While rural areas have always been more Republican and urban areas always more Democratic, the 2016 election showed a sharper division between the two. Even suburban areas, which have generally leaned more conservative, have become a battleground over the last few years, he said.
"Suburban areas tend to be areas where people have higher levels of education and higher levels of income, both of which are pretty good predictors of whether people are going to turn out and vote or not," he said — though suburbia is where the most "fall off" in voter turnout occurs during municipal elections, Burbank added.
But what causes this political division between different geographical areas?
While that question has a fairly complex answer, the conservatism that often characterizes the political leanings of those in rural areas is generally a byproduct of two things, Burbank explained.
The first is a type of socialization process. Those who live in rural areas often grew up in rural areas, so it's "not unexpected that people tend to have similar kinds of political views," he said.
The second is a process of self-selection as those who may disagree with their neighbor's political views move away to communities where they feel more in line or accepted.
"A lot of times (in rural areas), we're talking about people who are small business people. … So there's a tendency to want government to play a positive role but not want a lot of regulation, not want a lot of taxes, not want a lot of government interference," he said.
In contrast, while urban voters are generally more diverse than rural voters, the majority tend to be less opposed to government regulation and involvement.
And though this is a pattern Burbank sees all over the U.S., there are some slight differences in Utah.
Because of its desert climate, Utah is not as agricultural as other rural areas, and thus not as monolithic in its political stance, he said.
For instance, counties like Grand or Summit are heavily rural but also dependent on tourism, resulting in an economic profile that's vastly different from more conservative counties like Kane or Garfield, Burbank explained.
"The nature of that economic development really matters."
×