Estimated read time: 7-8 minutes
This archived news story is available only for your personal, non-commercial use. Information in the story may be outdated or superseded by additional information. Reading or replaying the story in its archived form does not constitute a republication of the story.
SANDY — Mike Petke's launch against his former employer has begun.
The former Real Salt Lake coach who was fired earlier this season after an alleged use of a homophobic slur against a referee has filed a lawsuit against Utah Soccer, LLC, Real Salt Lake, and owner Dell Loy Hansen, and is seeking to recoup lost wages of $687,500 that Petke says the club owes him on his now-terminated contract.
Petke's lawsuit alleges seven causes against Hansen and Real Salt Lake, including breach of action, violation of the duty of good faith and fair dealing, "promissory estoppel," "quantum meruit" and "unjust enrichment," intentional infliction of emotional distress, defamation, and false light.
"Real Salt Lake is aware of the lawsuit filed by former head coach Mike Petke," the club said in a statement posted late Tuesday afternoon to their website. "As previously reported by RSL, Mr. Petke's employment was terminated for cause based upon statements and actions that are unbecoming of RSL representatives, especially our head coach. The organization stands firmly behind that difficult decision."
RSL declined further comment pending the active litigation.
The lawsuit was first reported by SB Nation blog RSL Soapbox.
The former coach was approximately 18 months into a three-year contract with Real Salt Lake after having previously spent time with the New York Red Bulls in Major League Soccer, and briefly at RSL's second-division club Real Monarchs SLC.
"The amendment was clear about what club leaders expected of Mike. He was following that amendment to the letter and looking forward to returning to his team when he was blindsided by ownership," said Petke's attorney, Clayton Bailey of Bailey Brauer PLLC in Dallas in a brief statement. "The decision was announced in a way calculated to damage his reputation not just as a coach, but also personally. Refusing to pay the remainder of his salary is a move designed to inflict additional, unwarranted economic damage."
The incident for termination stems from Petke's use of a Spanish slur, a common refrain among Mexican soccer fans that refers to a sexually-explicit occupation in several cultural dialects. Petke argues that his use of the word was intended to be used as "coward" or "jerk," or that he used it against Panamanian referee John Pitti to attract his attention, according to a copy of the lawsuit obtained by KSL.com.
Several factors surrounding the match, including a cat running on to the field and delaying a goal-scoring opportunity, influenced Petke's decision to confront the official after the final whistle.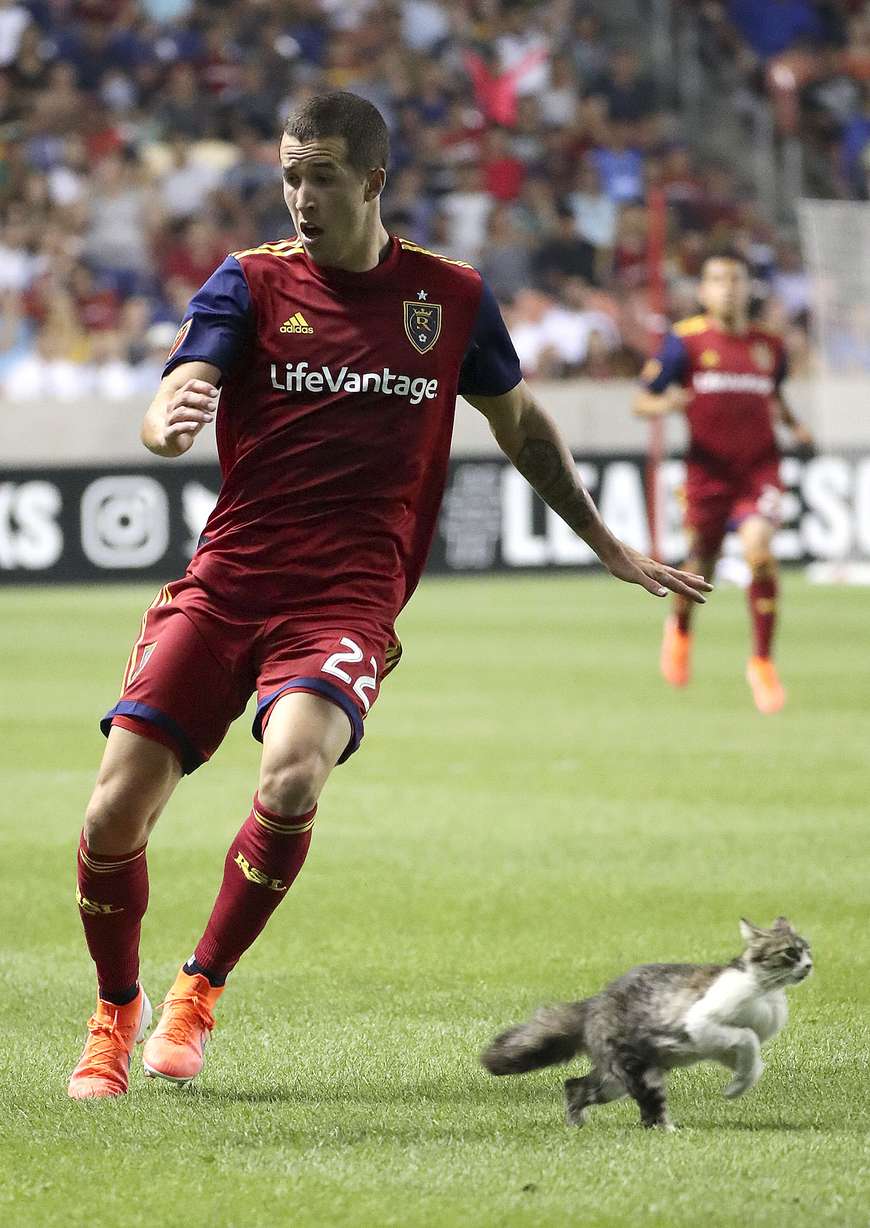 The claim filed in court reveals Petke's actions, from his perspective. Petke left the field and entered tunnel underneath Rio Tinto Stadium and headed for his office. When there, he took a piece of paper and scratched the same "P" word he admits to using across it, then walked out toward the locker room.
As he walked down the hallway, Petke saw Pitti and held up the handwritten note at a level that the referee could see it, according to court documents.
"Afterwards, it was just extra. I told him what I felt," Petke told the media after the incident, in a post-match press conference. "(But) I honestly was pulling them away, trying to get them back in the locker room. Maybe he was still thinking about the 4 minutes they put up, the cat running on the field, and him allowing the player to take a shot on goal — and then giving them the ball back after all that arguing with our players. But all I was doing was grabbing my players.
"What I said afterwards would've gotten me a red card. But I said it after I got the red card."
In a public statement issued following his dismissal, Petke said that the word in question was not used in the way it was publicly reported.
Petke filed an affidavit in Utah's 3rd District Court Tuesday alleging that Real Salt Lake owner Dell Loy Hansen had the club "use its overwhelming power to engage in high-pressure tactics calculated to coerce the coach into publicly resigning so that the owner's embarrassing and improper conduct could be swept under the rug," according to court documents.
The former coach, through his attorneys, also alleges that Hansen and the club issued an "inflammatory press release" the day before his club and league-mandated two-week suspension for his controversial comments was supposed to be lifted. The statement goes on to accuse Hansen of making statements against Petke's character during a television interview with local television station KUTV the week following the coach's dismissal, according to court documents.
Petke argued that Real Salt Lake executives created a new contract the same day his original contract was terminated, and that it included language for his return to head coaching duties.
After signing the new contract, Petke was told to "go to Moab" by the team's general manager Craig Waibel to escape the situation. No additional formal meeting was held with the team owner, but Petke's wife Kim "happened upon" Hansen and his wife while shopping at a local Target store. While there, the outspoken owner who often wears his emotions on his sleeve said that RSL's sponsors had been "close" to lashing out at the club over the incident, "but everything was okay," according to court documents.
"Go have fun with the family," were some of Hansen's final words following the incident to Kim Petke, according to records, including offering the use of his vacation home in Bear Lake during the coach's mandatory suspension.
In short, RSL was giving him another chance, according to the documents, but the termination continued.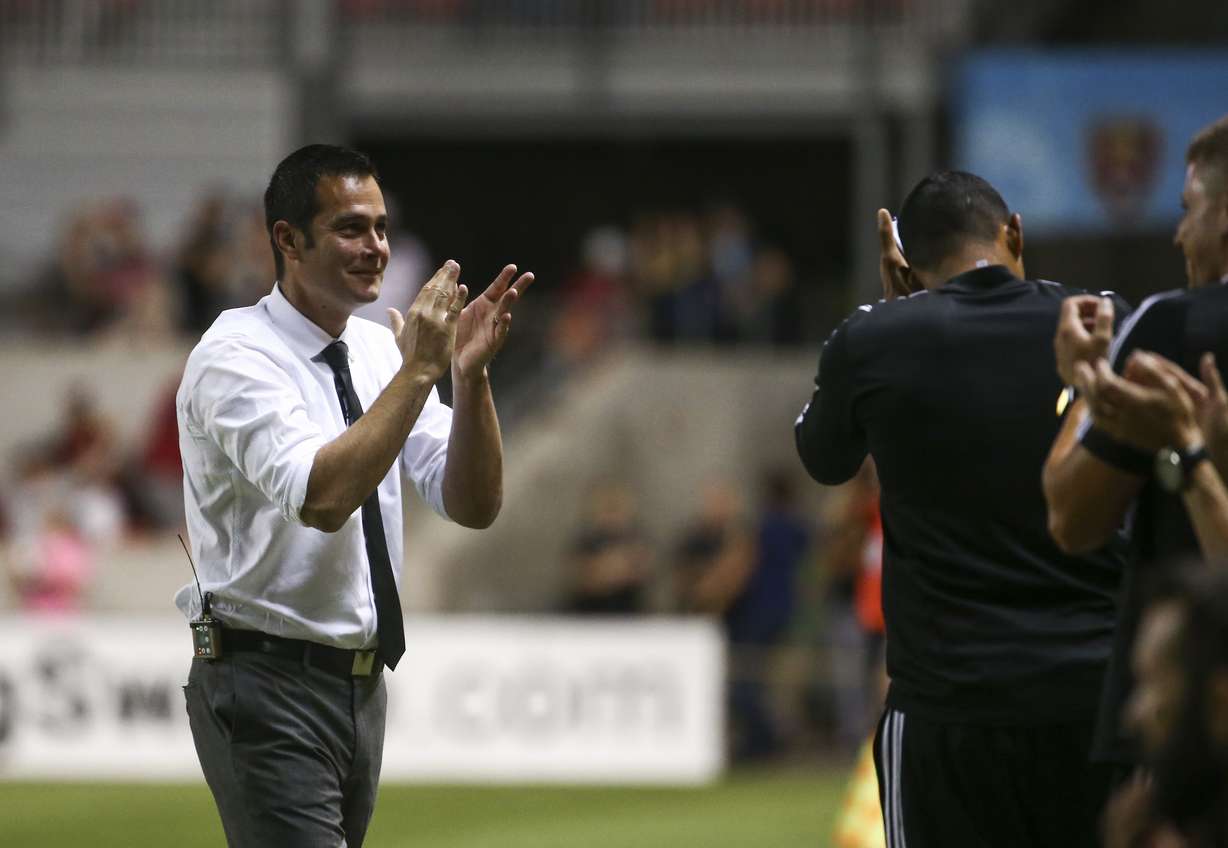 But things seemed to change after news reports began leaking of Hansen talking to Utah Royals FC supporters following a home match against Sky Blue FC. During the conversation, which was allegedly filmed and had a transcript published on the fan-run blog RSL Soapbox, Hansen told supporters that there was a split with fans and season ticket holders about Petke's comments and possible termination, and that several sponsors — including Ford and Zion's Bank — had threatened to pull their backing from the club if Petke resumed head coaching duties.
"What happened here is fairly simple. RSL owner Dell Loy Hansen was recorded contradicting the agreement while speaking to another team's fans, became embarrassed, and later fired Mike when he had no business doing so," said Petke's attorney Travis Koch of Overstreet Homar & Kuker in Cheyenne, Wyoming, in a statement.
During a meeting with RSL general manager Craig Waibel and vice president of soccer operations Rob Zarkos, Petke argued that such reports and a termination would permanently damage his coaching career, according to court documents. He also provided screenshots of several conversations via text messages with Waibel, and said that Waibel confirmed that "no one thinks Petke is a homophobe."
"You're still a good person, dude," Waibel told Petke. "Those are (expletive) bastards."
In the same conversation, Waibel and Zarkos that they didn't want to "put up with Hansen's conduct," and they planned to leave the club after the season.
"It'll be at the end of the year, because I also don't think Dell Loy (Hansen) should ever be rewarded for who he is," the documents state.
The club originally offered to allow Petke to resign and receive $75,000 of his salary as compensation, according to court documents. Hansen allegedly texted Petke offering to not terminate the coach with cause, but the two sides could not come to an agreement over the terms of the resignation in a conference call with attorneys present.
Two hours after the call, Petke received a text message from RSL that included a notice of termination. Eighteen hours after that, Hansen was seen on KUTV telling a reporter in an exclusive interview that Petke was fired because "his conduct was inconsistent with RSL's values" and "that was the end game."
×
Related Stories