Estimated read time: 7-8 minutes
This archived news story is available only for your personal, non-commercial use. Information in the story may be outdated or superseded by additional information. Reading or replaying the story in its archived form does not constitute a republication of the story.
SOUTH SALT LAKE — Krista Kotsay didn't know where to turn for help for her 14-year-old daughter each time the teen ran away, stoking her family's anxiety.
"We even had to put out flyers one time because she was gone for 24 hours," Kotsay recalled.
The mom says she spent a year looking for resources that could help her daughter before she learned about the Salt Lake County Family Assessment & Stabilization Team, or FAST. The teen was about to enter an outpatient program, but Kotsay wanted her to receive more comprehensive treatment.
The outpatient program connected her to FAST, which provides 30-day residential acute care treatment for youth in crisis. It's available to those who are insured by the county's Optum Medicaid program.
A recent report by the Kem C. Gardner Policy institute pointed to a lack of resources for those struggling with mental health issues. An increasing number of youths are facing depression in Utah, according to the report, while there is a shortage of child psychiatrists.
Data also showed 14.9% of boys ages 15-17 and 28.5% of girls "seriously considered attempting suicide" between 2015 and 2017. Almost 40% of youth ages 12-17 with depression received neither treatment nor counseling, researchers said.
But FAST managers and therapists say they are usually at half of their 12-patient capacity due to lack of community awareness about the program.
"We have over 20 licensed therapists here, and we often struggle to fill their caseloads. Right now, we don't have a wait list. Which I really don't understand, because there's so much mental health crisis out there with all these kids that we should be sort of booming, and we're wanting families to take advantage of the crisis counseling that we offer," said program director Carolyn Hansen.
"I think that the problem is that the public just doesn't know where to go. They don't know where to connect."
The program — which began in 2012 — provides individual and family therapy. During their month-long stays, kids ages 8 through 17 live in a colorful building on the Salt Lake County Youth Services campus, at 177 W. Price Ave, where they participate in activities led by volunteers, learn to socialize in a safe setting, and practice coping skills.
After individual and family therapy sessions, during which patients and family members set goals, the kids return home to spend weekends with their families.
"The idea is that after four weekends at home, they've had a chance to practice their coping skills, practice communication skills so things are better at home. Of course, they're still going to keep struggling with their mental health issues. But the idea is that they're doing a little better with it and they have better coping skills," said Chris Bereshnyi, a family therapist with the program.
So far in 2019, the FAST program has seen 83 clients. The success rate — those who leave the program in better shape than when they started — is 75%. For those who don't find success with the program, it's often because they leave the program after only a couple of days, said JD Green, crisis services program manager.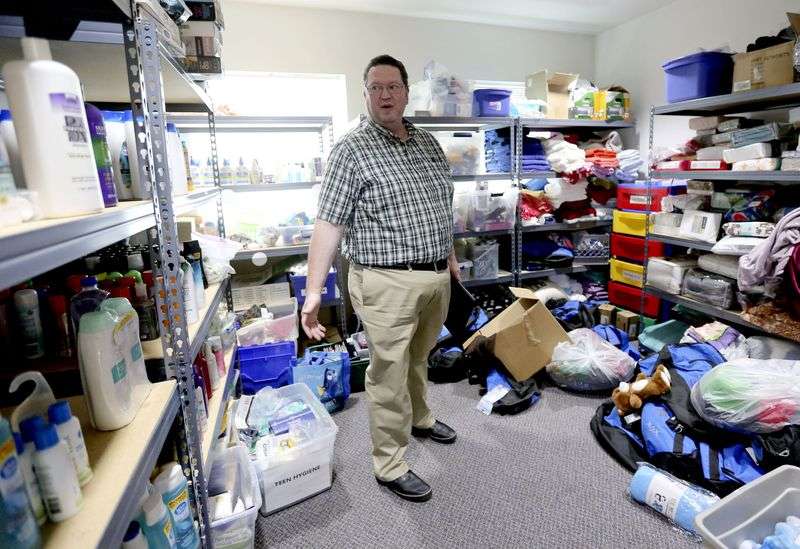 In addition to the FAST program, county youth services offer other options to people who are unfunded or have private insurance and can't afford treatment.
The juvenile receiving center, which is always open, can help youth ages 8 to 17 who are in crisis. They can stay there an hour or two, or spend between one night and two weeks in a crisis residential unit while their family figures out what's going on, Hansen said. Up to eight weeks of therapy is also available to anyone in the county regardless of income. The program also offers home-based services.
"For Salt Lake County residents, this is a benefit they're already paying for through their tax dollars. So it really is something that the county has provided through tax dollars that they can take advantage of," Green said.
Kotsay says the help her daughter received from FAST "changed our whole world."
"She went in there totally out of control. When she first went in there, she wouldn't listen to the police, she actually had to be handcuffed a couple times. And by the time that she left, she actually wanted to be at home. She wanted to be a part of her four siblings' lives. She listened. She wasn't running away from home," Kotsay explained.
"I can actually trust now that she's going to stay home when I leave, and not worry that when I come home, she's gonna be gone. ... If it wasn't for the FAST program, I don't know where my daughter would be at this point in time."
Kotsay believes the program helped build her daughter's self-esteem and helped her learn to respect her family and realize, "OK, mom and siblings and dad actually do care about me. And I'm hurting them," she said.
To other parents who are dealing with similar difficulties finding help for their kids, the mother said, "Don't give up, there's always hope. You might feel like giving up every single second ... but there really is hope out there, just find the resources. You might feel like there's no resources, like I did. But there's resources out there, I promise there is."
Another mother, Cami Maple, learned about the program through a social worker. Her 13-year-old daughter had recently attempted suicide and went into the inpatient treatment after being released from a hospital.
Of the family counseling offered during the program, "it helped so much, to be able to have someone kind of mediate so that we could talk about things, and just get things off of our chests, and she didn't have to come home with us.
"So it wasn't like we were going to have to talk about all this heavy stuff and then her come home and have to be upset. So it was really nice that we were able to do that. ... It was nice that she had somewhere to be that I knew she was going to be safe."
She urged other parents to "believe your child if they're struggling, and if they tell you that they're struggling. Believe them. Don't just brush it off like a teen breakdown, like throwing a fit or something. Truly, truly believe them and get them the help that they need right away, instead of waiting until something happens."
A lot of kids who go into treatment are experiencing some form of trauma, Bereshnyi said. What he tries to do "is help calm their emotions in the moment. Because a lot of times when a client is experiencing trauma or has experienced trauma, their brain will go into a trauma response mode" and the logical part of their brain shuts down, he said.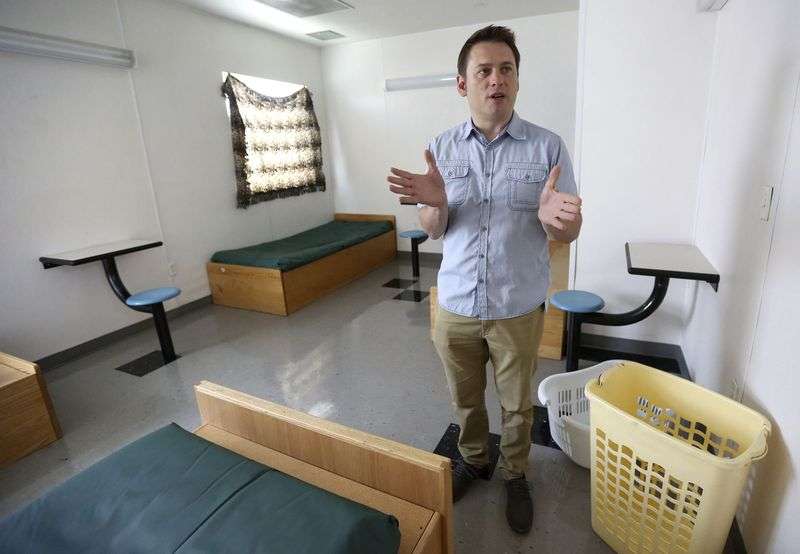 Bereshnyi said he tries to make goals for patients as realistic as possible and focuses on helping them better manage their emotions.
Green said that many of the kids are often facing "elements of bullying, physical or cyber bullying." Youth also often misinterpret "the family crisis," taking on the emotional stress of their parents and trying to interpret it through their own filters.
According to Hansen, one of the problems contributing to mental health issues in Utah is that "people are still shy about talking about suicide with their kids and with anyone in general. 'If you talk about it, they will do it,' sort of thing. That's not true. The more you talk about it and the more you identify it, the better off it gets," she said.
"But I think parents in general and just really people in the community are just very uncomfortable with the subject itself. And so really helping people ... have that open conversation, it's hard to start it, but I think it's a good thing to do."
The conversation doesn't need to start with the topic of suicide, according to Green.
"But it starts with, 'So what's going on? How are you doing?' Spending quality time, building rapport with the kids, building up that trust relationship that's going to be necessary so when that youth does have something that is significant, they feel that they can go to their parents or another significant adult and say, 'I'm really feeling sad, and I just can't shake this feeling that the world would be better off without me.'"
He said talking to kids about their lives can lead to those more difficult and necessary conversations and ultimately lead parents to finding help for them.
For more information about FAST and other county youth services, visit slco.org/youth/programs/counseling/. The Utah Department of Health also offers suicide prevention help at utahsuicideprevention.org/suicide-prevention-basics. The national crisis hotline is 1-800-784-2433.
×
Photos
Most recent News stories