AROUND THE SHIELD — Taysom Hill had come too far and ran too many routes at positions that didn't include his preferred spot — quarterback, that is — to let his new team down.
So even facing a deficit in a "meaningless" preseason game on the road, he was going to do everything he could to lead the New Orleans Saints to victory.
Boy, did he.
Hill completed 11-of-15 passes for 136 yards and two touchdowns, including the game-winner in the final period, to rally the Saints to a 19-17 win over the Los Angeles Chargers in front of a less-than-lively crowd at the StubHub Center in Carson, California.
The Saints, who played without starting quarterback Drew Brees, out-scored the Chargers 16-0 in the second half under Hill. New Orleans' other quarterback, former Louisville star Teddy Bridgewater, finished with 40 yards and an interception on 5-of-12 passing.
The BYU product from Pocatello, Idaho, also had 55 yards on four rushes, including an electric darting run on a broken play in the final minute of the third quarter.
And because his name is Taysom Hill, he also had a special-teams tackle.
"I think sometimes you get into training camp, there are long days, and you oftentimes forget that we get to play this game," Hill said. "It's a lot of fun to have the opportunity not many get. It was a lot of fun today."
Former Judge Memorial athlete Kaden Elliss, who played linebacker at Idaho, finished with a team-high six tackles for the Saints. Ex-Salem Hills quarterback-turned-USC linebacker Porter Gustin added four tackles and a tackle for loss, and Timpview grad Corbin Kaufusi supplied a tackle and a pass defended.
Of course, Gustin may be best known amongst Saints fans for the blocking penalty he committed after Colton Jumper's game-sealing interception — a foul that wiped Jumper's pick-six off the board.
Still, a win is a win — even in the preseason and even with six fewer points.
"I know this is a preseason game. But this is what it's all about," Hill said. "If we came out here to not win, then we were wrong."
Here's a look at a few other standup performances by former local stars in the second weekend of the 2019 preseason.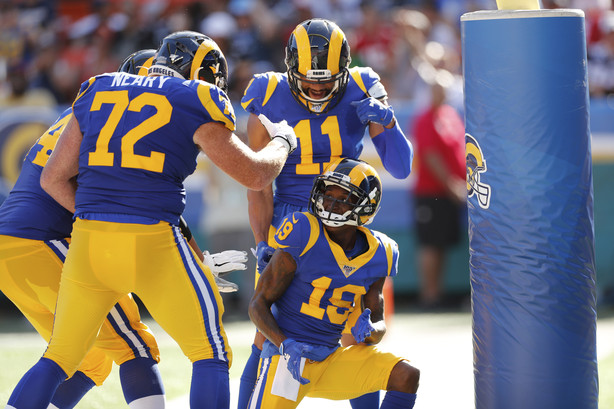 Dallas Cowboys 14, LA Rams 10
The Rams' preseason game Saturday against Dallas was special for JoJo Natson.
The former Utah State wide receiver has made a career as a standout returner, first with the Jets and now with the Rams, including en route to last year's Super Bowl.
But Natson scored his first career NFL touchdown Saturday night, hauling in a 7-yard TD toss from Blake Bortles in a 14-10 loss to the Cowboys in Honolulu, Hawaii.
The score tied the game near the end of the first quarter, and the Rams went on to lead 10-7 after Greg Zuerlein's 29-yard field goal in the third before falling by four.
Natson finished with two catches for 12 yards and added a nine-yard run for Los Angeles, which got four catches for a team-high 43 yards from former Utah State receiver Jalen Greene.
Former Southern Utah punter Brock Miller averaged 48.8 yards on six punts for the Rams, including a 58 yarder and two punts down inside the 20.
Pittsburgh Steelers 17, Kansas City Chiefs 7
Former Utah cornerback Brian Allen was among the litany of Steelers to record a tackle in Pittsburgh's win over Kansas City.
Former Utah State running back Darwin Thompson ran for a team-high 30 yards on four carries for the Chiefs, and if you don't have a running back for your fantasy team, you could do worse than add the rookie.
Layton High grad Marcus Kemp added a 27-yard catch for the Chiefs.
Former BYU safety Daniel Sorensen made two tackles on defense, and added another on special teams, for the Chiefs, who got another tackle from Utah alum Hunter Dimick.
Minnesota Vikings 25, Seattle Seahawks 19
On a 3rd-and-10 late in the fourth quarter, the Seattle Seahawks needed someone to make a play to keep things at least a little interesting down the stretch. Former Cedar and Westlake High standout John Ursua came through.
The rookie caught a 25-yard yard pass, avoiding a collision in the process, to help set up a late field goal and keep some intrigue in the game that eventually ended in a loss. Ursua also had an 11-yard rush in the game.
On the defensive side, former Utah standout Cody Barton finished with four tackles for the Seahawks.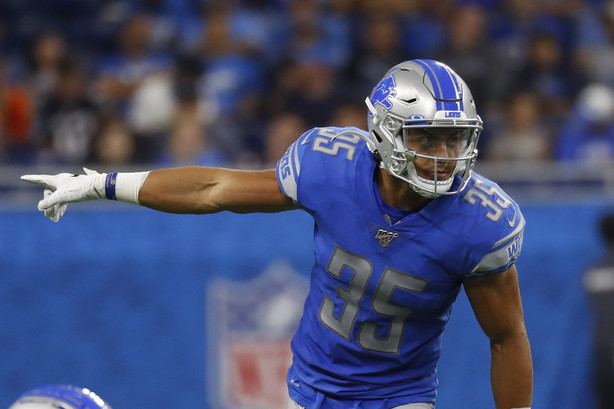 Houston Texans 30, Detroit Lions 23
Former Southern Utah safety Miles Killebrew's path to a roster spot this season is dependent on how well he transitions to his new position at linebacker.
On Saturday, he produced, with a team-high-tying six tackles, including five solo stops, in the Lions' loss to the Texans.
×