AROUND THE SHIELD — Stop us if you've heard this before: Matt Gay is clutch as nails.
The Orem High product and former Utah kicker-by-way-of-Utah Valley University has his first game-winning field goal in the NFL.
And yes, it may be a preseason game, the Tampa Bay Buccaneers showed why they wanted him when the fifth-round draft pick booted a 48-yard field goal with 6 seconds left Friday night in a 16-13 win over in-state rival Miami.
"You've got to live for those situations," Gay told Tampa Bay media after the game. "I would love to have those as much as I can get them. I feel confident that I can make them. I feel like I can go out there and do it. And I want to do what I can to help this team win.
"If that's going to be me, I've got to rise to every situation. I know a lot of games in this league are decided by three points or less."
Gay had two field goals and an extra point in the Bucs' win.
Just two weeks into his first preseason, the former UVU men's soccer standout is already proving his worth to his new team. He's turned in 50-plus yard field goals, does the same without breaking a sweat in practice, and notched a game-winner that — even if results don't matter in the preseason — put a smile on the face of head coach Bruce Arians and his teammates.
But he still finds himself in a battle for the starting kicker job with NFL veteran Cairo Santos.
"So far, so good," Arians said of Gay. "Cairo's been on, too. It's still a good battle."
Two more former Utes, defensive lineman Stevie Tu'ikolovatu and offensive guard Salesi Uhatafe, came off the bench in the Bucs' win.
Here's a look at other notable contributions former Utah high school and college football standouts did in Week 2 of the NFL's preseason.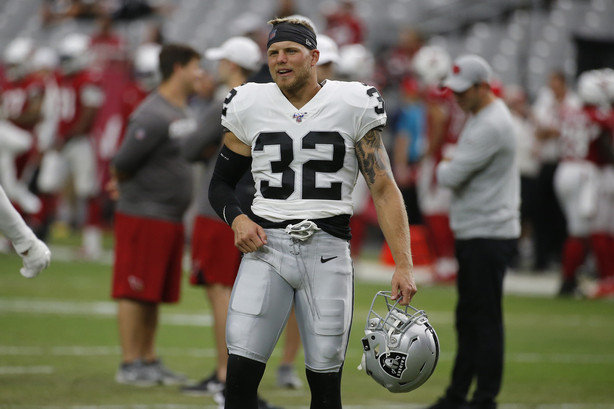 New York Jets 22, Atlanta Falcons 10
Former Logan High quarterback Luke Falk was one of four quarterbacks to see time in the Jets' 12-point win over Atlanta.
Falk completed 4-of-4 passes for 41 yards, including a 9-yard TD strike to Deontay Burnett in the fourth quarter as New York rallied to win.
Former Salt Lake Stallions kicker Taylor Bertolet made a 49-yard field goal and two extra points for the Jets, who got three tackles, a sack, a pass defended and a forced fumble from former BYU pass rusher Bronson Kaufusi.
Former Bingham defensive end Durrant Miles, who played at Boise State, had two tackles for the Falcons.
Oakland Raiders 33, Arizona Cardinals 26
Former Utah State cornerback Nevin Lawson had two tackles, and added two more on special teams, in the Raiders' win over the Cardinals.
Fellow Aggie alum Dallin Leavitt, who also played at BYU, added three total tackles — one on defense and two on special teams — as well as two passes defended for Oakland.
Former Utah defensive tackle Pasoni Tasini had a tackle for the Cardinals.
Buffalo Bills 27, Carolina Panthers 14
Ex-Utah State safety Maurice Alexander made two tackles in the Bills' win over the Panthers.
Former Utah linebacker Jared Norris and ex-Southern Utah cornerback Josh Thornton tied for second on the team with four tackles apiece for the Panthers. Norris also forced the only fumble of the night for Carolina.
New York Giants 32, Chicago Bears 13
The Giants routed the Bears, but that didn't stop former Utah standout Kylie Fitts from making three tackles, including and a tackle for loss, for Chicago.
×
Related Stories