Estimated read time: 4-5 minutes
This archived news story is available only for your personal, non-commercial use. Information in the story may be outdated or superseded by additional information. Reading or replaying the story in its archived form does not constitute a republication of the story.
SALT LAKE CITY — Receiver Jaylen Dixon remembers everything about the play.
It was a solitary play out of a few that game that turned out to be the beginning to the end of a miserable matchup for Utah. The game ended in blowout fashion and featured a season-ending shoulder injury to the team's starting quarterback Tyler Huntley — and at the time, a seemingly deathly blow to Utah's Pac-12 South Division title odds.
Before any of that later stuff, though, the play itself was a thing of beauty — even though it took place under significant duress.
Six minutes into Utah's road contest against South Division rival Arizona State, the Utes faced a second-and-3 scenario on their 48-yard line. After a snapped ball, Huntley escaped a collapsed pocket, eluded a defender, and hastily delivered a 52-yard bomb down the field to an open Dixon on the goal line — a common play for the young receiver — for what would be an easy touchdown to equalize an early Sun Devils touchdown.
But the ball popped off Dixon's hands — similar to the "set" portion of the "bump, set, spike" equation in a volleyball match — and easily landed in the hands of defender Aashari Crosswell for a gifted interception.
The turnover couldn't have been executed more perfectly had the teams tried it a thousand times.
The interception would eventually lead to a quick 14-point deficit for Utah in a hotly contested battle for supremacy in the South Division, and to the eventual loss. The play itself was a fluke and just one missed ball to an otherwise highly successful season for the redshirt freshman, who became a major contributor in the receiving game that season.
"JD had a great season last year, but I can't tell you how many times people brought up Arizona State," receiver coach Guy Holladay said now nearly a year after the game. The play proved to be one fatal flaw in a game of several turnovers, but it's one that sticks with a player — even if just to learn.
"I'm kind of the type of person that I may keep thinking about it just so that it doesn't happen again," Dixon said. "Most people would say, forget about it — next play. But there may be a few plays that I just I keep thinking about so that I know not to make those same plays again. But no, it doesn't dwell on me for this long at least. It's a whole new year, a whole new team."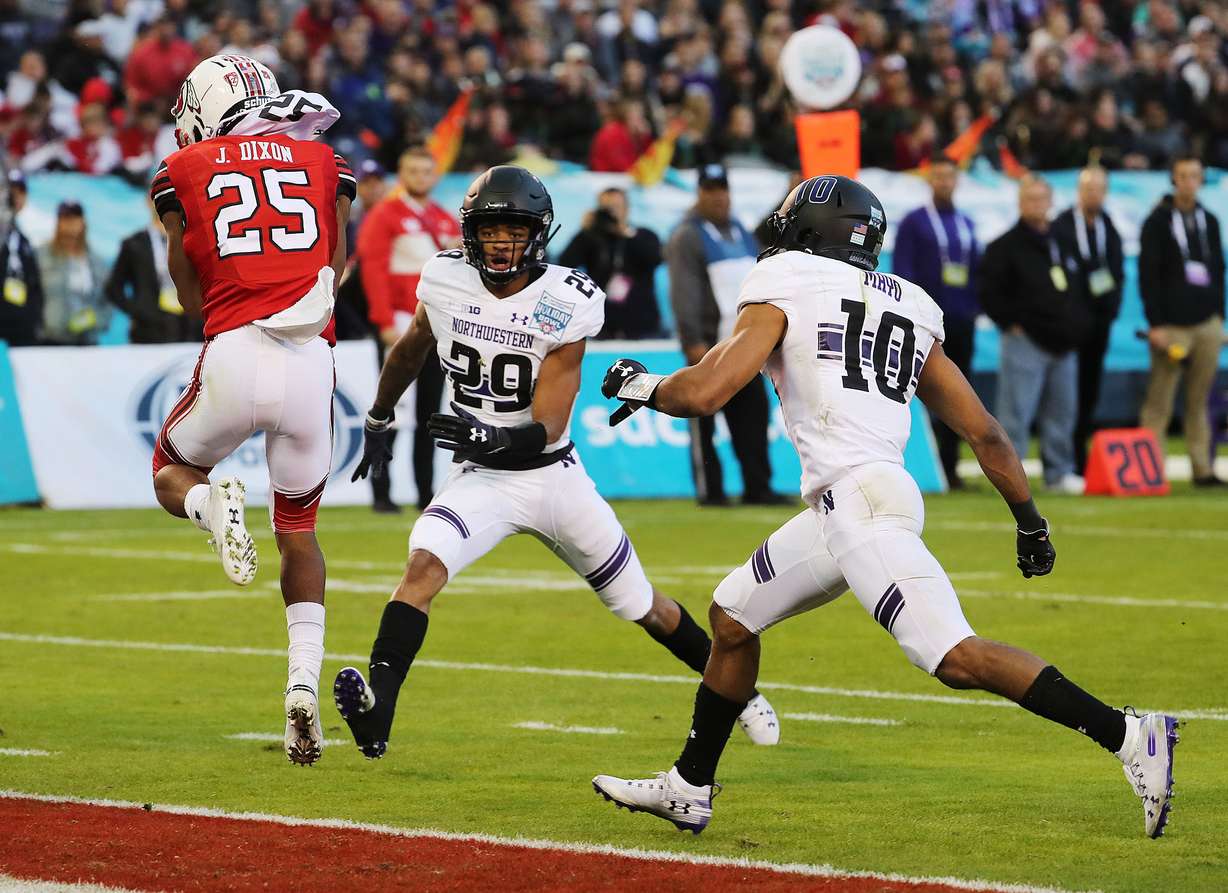 Dixon has completely moved on from the play and is ready for another season, now with more experience under his belt and confidence he's able to make meaningful contributions to the receiving game.
Last season, the redshirt freshman went from a one-play-a-game receiver to a consistent target for former high school teammate Jason Shelley and a big-time contributor to the offense. In total, Dixon was targeted 47 times and had a near 75% catch rate, and was the team's leading deep-threat guy with an average of 18 yards per average depth of target (aDOT).
"He had a great year for us," Holladay said.
Dixon said the offseason has been a good experience for him to know how to get better now that he has a significant amount of game tape he can work with to improve.
"I know my talent, and I know how good I can be if I can just be more consistent and turn those drops into catches," he said. "It would completely change the whole season around. So knowing that for this year is really going to change everything."
And although the offensive schemes will change under new offensive coordinator Andy Ludwig, Dixon believes he can continue to be the guy that gets behind defenders and makes the big plays Utah needs to change the course of a game.
"I pride myself on getting on the field and using my speed to make big plays," he said. "And I feel like in this scheme, there's leeway for that same thing to happen. We're all guys that can make plays like that. Last year, that's what I was able to do, and I feel like I can continue to do that this year."
×
Most recent Utah Utes stories