This archived news story is available only for your personal, non-commercial use. Information in the story may be outdated or superseded by additional information. Reading or replaying the story in its archived form does not constitute a republication of the story.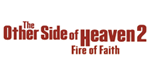 This story is sponsored by The Other Side of Heaven 2.
Kolipoki is the Tongan name for Elder John H. Groberg, an emeritus general authority. He spent almost six years of his life serving first as a missionary, then a mission president in the Kingdom of Tonga in the 1950s and 1960s. He became a beloved leader and friend to not only the people of Tonga but also the Royal Family.
Little did Groberg know that, decades later, his missionary adventures would become the subjects of not one but two major feature films, "The Other Side of Heaven" released nationwide by Disney in 2001, and "The Other Side of Heaven 2," which is currently in theaters across the U.S. competing for audiences with "The Lion King" and other major motion pictures. (If you haven't seen it, go now, so you don't miss the powerful, compelling big-screen experience.)
"It's a truly beautiful film," said professional golfer, Tony Finau, who attended the theatrical premiere of the film with his wife, Alayna. "My wife and I felt such a powerful, sweet spirit inside the theater while watching it. At times it really did feel like we were in heaven."
And Finau knows better than most the stories of Kolipoki because his grandmother's brother, Feki Po'uha, served as Groberg's first companion and appears in both films.
"I grew up on my grandmother's stories of her big brother, Feki, and his missionary companion, Kolipoki," Finau recalled. "When I saw the first movie I felt Feki's spirit just as my grandmother described him, and I admired Kolipoki and his faith. I felt the same way when I watched the second movie. 'The Other Side of Heaven' runs deep in my family. It's our story."
And that's exactly what Groberg wants it to be — the Tongans' story.
"I am just one of hundreds of thousands of missionaries and mission presidents who have served faithful missions around the world over the years," Groberg said. "I think the only thing that was unique about my missions was the unconditional love and powerful faith of the Tongan people. I think that's why Hollywood decided to make movies out of them."
The writer, director and producer of both films, Mitch Davis, said both movies have been journeys of faith and works of love.
"The first movie came as the direct result of a spiritual experience I had while serving as a missionary in Argentina in the 1970s," Davis recounted. "Out of nowhere, I received a clear impression that one day I was supposed to make a movie about the LDS missionary experience. That prompting really stunned me because I had no desire to become a filmmaker at the time and an LDS missionary movie was unheard of back then.
"But that prompting redirected my life and 21 years later I had the privilege of directing the first 'The Other Side of Heaven,' which Disney distributed. Think about that for just a minute. The Walt Disney company distributed a faith-promoting film about – of all things – an LDS general authority's mission in Tonga! That just makes no sense! But it happened because the Lord wanted it to happen."
It seems the Lord also wanted a sequel to happen but Davis was not initially so keen on the idea.
"There were a lot of people, including President Thomas S. Monson, who were excited about the idea of a sequel to the first film right after it came out," Davis said. "But I felt like we had done the first one right with a big budget and big stars and I didn't want to make a cheaper imitation just to make money. We had learned through the first film that we couldn't make an LDS-themed movie with that big a budget and still turn a profit for our investors. So I just kept saying no."
Groberg, however, felt a responsibility to President Monson, who had assigned Groberg to write both books about his two missions to Tonga.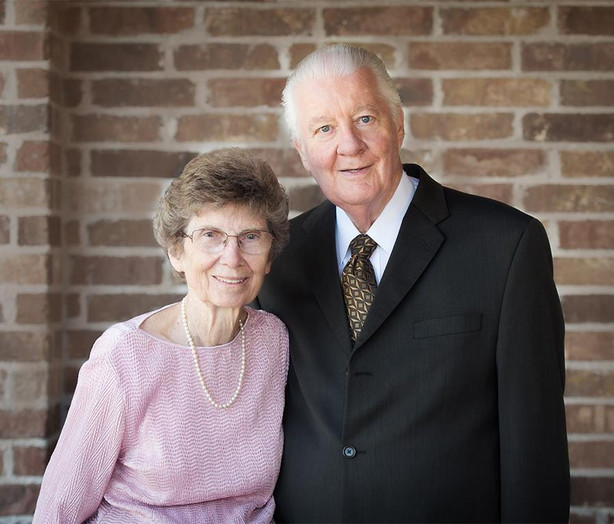 "President Monson was very specific to me in his insistence I write both books. I would have never thought to write them myself," Groberg explained. "And now, seeing that major movies have been produced based on both of them, I see the fulfillment of his prophetic vision. I'm just glad I listened to him and obeyed him."
And so are tens of millions of audience members throughout the world who have seen the first film inside theaters, on DVD, TV and video-on-demand, all made possible by the fact 1 million people in the U.S. first saw "The Other Side of Heaven" inside theaters.
"That theatrical success in the U.S. gave the movie a free pass to distribute the movie through the entire world over the last 20 years," Davis said. "We need to accomplish the same thing with this sequel. Not so anyone can make a dollar. This is not a financially-driven venture. Just so foreign distributors will welcome our film with open arms and propel it into all the world as they did the first one."
"I am most impressed by the quality of this film," Groberg said. "The images, the drama, and the music are all very powerful on the big screen. It is just remarkable how much impact this movie's spirit has on people. The spirit of the Tongan people mixed with the spirit of the Lord."
×