This archived news story is available only for your personal, non-commercial use. Information in the story may be outdated or superseded by additional information. Reading or replaying the story in its archived form does not constitute a republication of the story.
MIDWAY — Preston Summerhays is only 16 years old, but he's already accomplished as much in his playing career as many golfers twice his age.
Fresh off a sponsor's exemption in the Korn Ferry Tour's Utah Championship, the defending Utah State Amateur champion will try to join rarified air this week at Soldier's Hollow golf course by winning two in a row.
He'll have plenty of competition in his way, though. And one of his biggest competitors may be from his own family.
Grace Summerhays, the 14-year-old daughter of local pro Boyd Summerhays and younger sister of Preston, became just the fourth-ever female golfer to qualify for the men's state amateur when she shot 1-over-par 73 at Glen Eagle golf course in June.
She joins Annie (Thurman) Young in 2004 and 2005, BYU's Naomi Soifua in 2017 and Utah Valley's Carly Dehlin-Hirsch in 2018 as the only female golfers to tee it up in a men's state amateur. That's four women in an event that has produced winners ranging from Danny Summerhays to Tony Finau to Zac Blair to Patrick Fishburn and Kelton Hirsch, more recently.
Grace Summerhays will make it four with her first tee shot at the 121st Utah State Amateur, which starts Monday at Soldier Hollow golf course in Midway.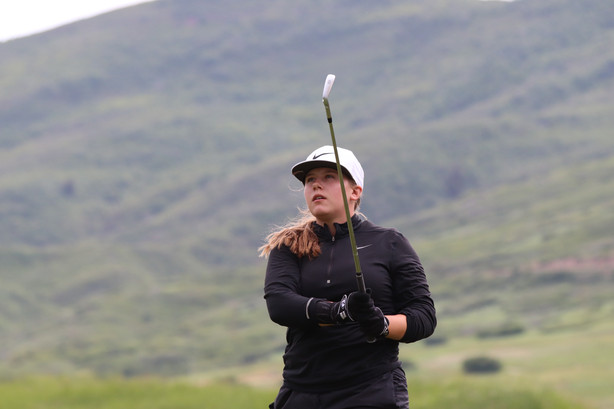 "It feels great to join the women that have played in the State Am before me," the younger Summerhays said. "This has been one of my goals for a while and it feels amazing and is so special to me."
But Grace Summerhays has been teeing it up with the boys for her whole life, thanks to her brother. And now, she's starting to push those boys, her father said.
"They push each other," Boyd Summerhays said. "He's a great big brother; he didn't truly benefit a ton from playing with my daughter — she definitely benefited more. But now she's getting better, and she's really starting to help him. She's playing some great golf, and it will be cool to see her return the favor."
After the state amateur, Grace Summerhays will tee up in the U.S. Junior Amateur, while also attempting to qualify for the U.S. Amateur.
But first things first — and while defending his title is foremost in his mind, Preston Summerhays said it would be a dream to tee off with his sister in an event the family, which lives in Arizona during the school year and spends summers in Utah, has grown up attending for years.
"I hope we get paired together. That would be fun," Preston Summerhays said. "It was a big goal for my sister to qualify for the men's state am, and I wanted to play with her. It's really cool to see it.
"She's very good; she hits it far for a girl, and it's dead-straight. If you catch her on a good putting day, she'll go lights out."
Don't think big brother, the reigning champ, will hold back on his sister, though.
Neither will she, dad adds.
"They are genuinely happy for each other's success. It's not an awkward competition — and thank goodness for that," Boyd Summerhays said. "She was pretty good last year but didn't get as noticed because of how good he was. Now everyone knows how good she is."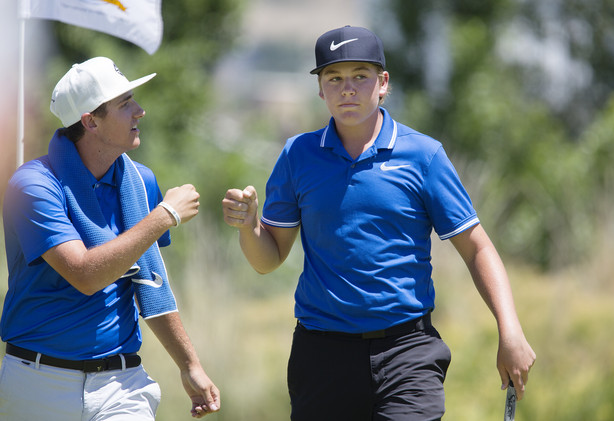 121st annual Utah State Amateur championship
When: July 8-13
Where: Soldier Hollow golf course
Live coverage: UGA Golfstat
×
Related Stories