SALT LAKE CITY — The University of Utah has selected Populous to design its $80 million Rice-Eccles Stadium south end zone expansion project.
With the hiring of Populous comes a slight change to the stadium's original expansion designs. The original design mockups had a walking platform atop the luxury suites. That design, though, has changed to include seating to accommodate the increase to 51,444 seats from 45,807.
The change, albeit small, gives fans an idea of what the stadium expansion project will look like when it's expected to be completed prior to the 2021 football season. Utah's Director of Athletics Mark Harlan previously said much of the stadium expansion project will be pre-fabricated to ensure the quick build at the conclusion of the 2020 season.
"We are committed to providing a world-class experience for our student-athletes and fans," Harlan said in a prepared statement Monday. "This expansion will set a new standard for Pac-12 football facilities and ultimately establish our presence on the national stage for years to come."
The University announced on April 13 a $17.5 million donation to the expansion project by the Ken Garff family, the single largest donation in Utah Athletics history. Harlan called the donation at the time a "transformation gift" that will "allow for a new and enhanced experience for our faithful fan base."
Populous will partner with Salt Lake City-based architectural firm VCBO in the design of the expansion project.
"Rice-Eccles Stadium is one of the best atmospheres in college football and once the expansion is complete, the stadium will have something for every fan to enjoy," said Jeremy Krug, Populous' lead designer on this project, in a prepared statement."
Previous design: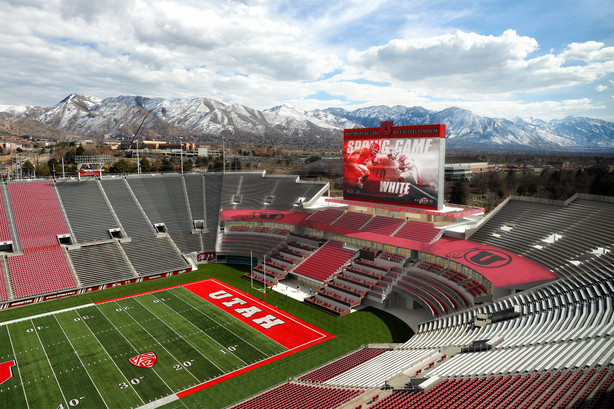 New design: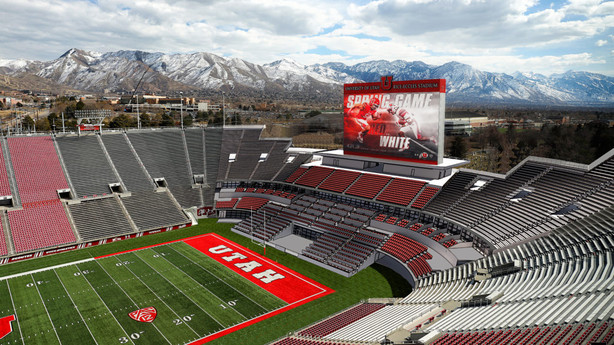 ×
Photos
Related Stories