SALT LAKE CITY — Former College of Charleston forward Jarrell Brantley and former Hofstra guard Justin Wright-Foreman have been teammates once before.
It worked out alright.
In April, the former college rivals teamed up as part of the four-man Colonial Athletic Association squad that went on to win the 3X3U National Championship, earning the $100,000 prize. Their next stop as teammates could be a little more lucrative.
Newly minted Jazz general manager Justin Zanik summed up the end of Utah's draft night perfectly.
"It was a little bit crazy in the second round," Zanik said.
The Jazz made two trades — one to acquire the 50th pick and one for the 58th — and walked away from the draft taking three players: Brantley at No. 50, Wright-Foreman at No. 53 and Yale guard Miye Oni at No. 58.
All three were mid-major collegiate stars — and we do mean stars.
Wright-Foreman was second in the nation in scoring. Oni and Wright-Foreman were both named the best player in their respective conferences. Brantley averaged nearly 20 points per game and was a first team all-conference player.
"There is a saying: If you go play in college and you're good enough, the NBA will find you," Zanik said. "These guys were all known commodities, they've all had very successful careers. It wasn't something that they just come on the radar. Maybe on a public level or a media level, but from a scouting level, we have known about these guys for a while."
In recent years, the second round hasn't been too, to use Zanik's word, crazy for the Jazz. They've made plenty of trades, but the trades have been mostly to get out of the pick.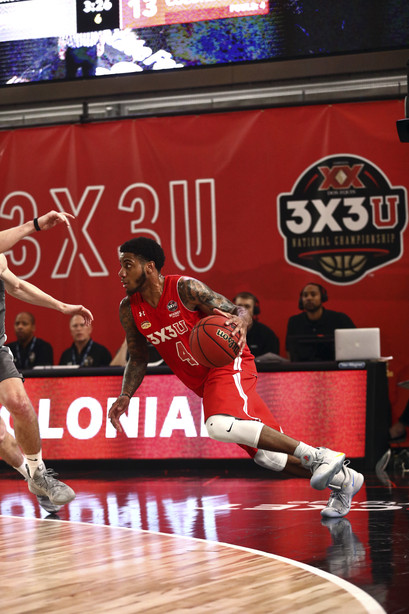 In 2018, the Jazz traded their second round pick for cash. In 2017, they used one of their second-round picks to move up in the first round and take Tony Bradley. The Jazz sold their second-round pick in 2015, traded it for a future second in 2014, and used it to move up (along with cash) to take Rudy Gobert in 2013.
Second-round picks have been used more as a sweetener in deals than for actual players. So why was this year different?
"There's a chance we open a lot of roster spots," Zanik said.
Following Wednesday's trade for Mike Conley, the Jazz are in need of players to fill out their roster. If Utah guarantees Derrick Favors' and Raul Neto's contracts for next season, it will have a roster of ten players and effectively no cap space.
While Zanik said the Jazz will "be aggressive" in free agency (and the Jazz can open up about $17 million in space if they don't guarantee Neto and Favors and also can package Favors as part of a potential sign-and-trade deal for a free agent), it's a real possibility that one if not more of Utah's three selections will end up making the roster come October.
"What we tell our guys is 'Come in, come compete, we'll have a developmental path for you,'" Zanik said. "That could be any number of ways. It could be on the roster, it could be part of the G-League, two-way, any of those things could be on the table."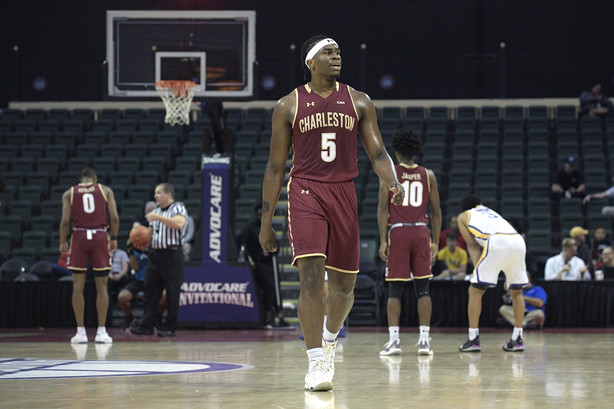 So who are the Jazz getting with Brantley, Wright-Foreman and Oni?
Wright-Foreman was the back-to-back CAA player of the year (he also named MVP of the 3X3U national championship), he averaged 27.1 points per game as a senior and shot 42% from deep on 259 attempts. He's a skilled ball-handler and has an arsenal of moves that left defenders standing still in the CAA. The knock against him? His size. Wright-Foreman is just 6-foot-0.5 with shoes. He does have a 6-foot-7 wingspan, though.
"He can make shots," Zanik said. "He can make open shots, he can create shots for himself anytime you can acquire those type of qualities, whether it's guard, wing, big, you want to be able to go after them."
Oni knows a little about being a player of the year, too. The 6-foot-6 guard was selected as the Ivy League's top player last season. In 2018-19, he averaged 17.1 points, 6.1 rebounds and 3.6 assists while shooting 37% from 3-point range.
"Open shot making, being able to contest and use his length, I think he can be a defender at first and open shot-maker as he develops," Zanik said.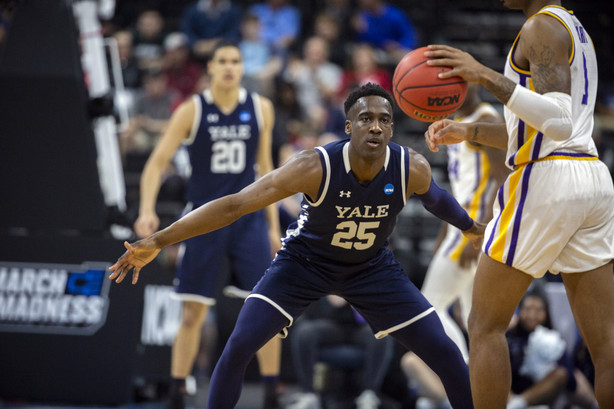 Brantley is 6-foot-7 forward with a 7-foot-2 wingspan. He can drive, handle the ball and is a pretty good passer, especially for his position. He averaged 19.4 points, 8.4 rebounds, and 2.4 assists per game. He shot 51.7% from the field last season and was a 35% percent 3-pointer during his collegiate career.
"His physical attributes and motor, with some developing skill, we think we can harness," Zanik said.
Notice a trend? All three can handle the ball, all three can have good length and athleticism and all three have the ability to step out and shoot — things the Jazz need. Now, the Jazz will see just how much their games will translate to the NBA.
"It's really a role shift," Zanik said. "How do you adapt to not having the ball in your hands? How can you help the team in other ways?"
The real question is will be able to help the Jazz at all?
Second-round picks don't have the greatest track record. For every Paul Millsap, Draymond Green or Manu Ginobili, there are dozens and dozens of players taken in the later round that never even get into an NBA game.
But after years of scouting, weeks filled with pre-draft workouts and some added financial commitment to trade cash for the extra picks, the Jazz are hopeful they will be able to develop them into contributors.
"Our front office and our scouting staff are traveling all over the world all year for one night — at least from a draft perspective," Zanik said.
That night came.
Will the craziness end up being worth it?
×