SALT LAKE CITY — If Darius Bazley had been in New York, he would have been wearing a Utah Jazz hat when he took the stage after being selected with the No. 23 — even if he will never suit up for the Jazz.
The Utah graphics that flashed around the stage at Barclays Center was the closest thing to a Jazz presence at the 2019 NBA Draft for a long time.
The Jazz, though, happily sat out the first round after using their No. 23 pick as part of a package to trade for veteran point guard Mike Conley. But there was still some work to do.
Utah entered Thursday with just one second-round pick, it ended taking three players between picks 50 and 58. The Jazz took Jarrell Brantley from College of Charleston at No. 50, Hofstra guard Justin Wright-Foreman at No. 53 and Yale wing Miye Oni at No. 58.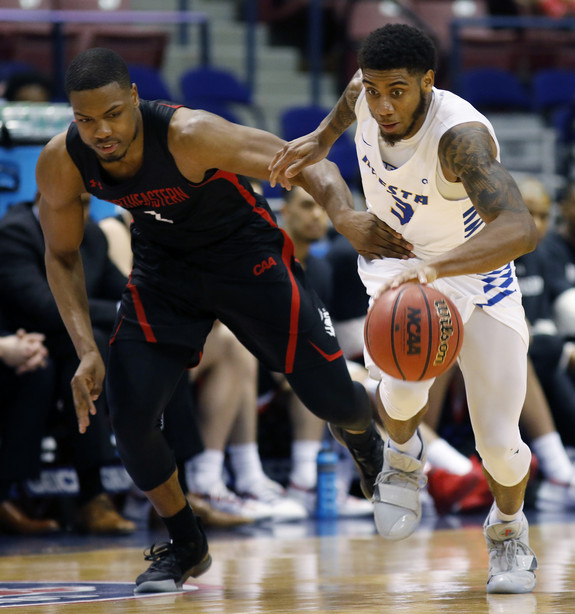 Nearly five hours after Zion Williamson walked across the stage as the No. 1 selection, the Jazz got in on the fun. Utah traded a future second-round pick to Indiana for the 50th pick in order to take Brantley, according to reports.
Brantley worked out for the Jazz on June 15 against better-known draft prospects Talen Horton-Tucker, Luquentz Dort and Jalen McDaniels.
The 6-foot-7 forward averaged 19.4 points and 8.4 rebounds during his senior season. Brantley also has shown the ability to hit the 3-point shot. As a junior, he was 38% from deep on 3.3 attempts per game.
"Coming from a smaller conference, you see a guy who can dominate at times," Jazz general manager Justin Zanik said.
Players from smaller conferences were the theme of the Jazz's draft. Brantley and Wright-Foreman both played in the CAA with Oni playing in the Ivy League.
"These guys were all known commodities," Zanik said. "They've all had very successful careers."
Oni and Wright-Foreman were named player of the year in their respected conferences.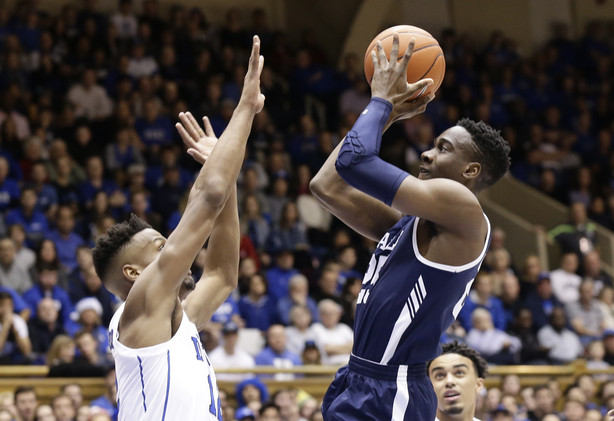 Wright-Foreman averaged 27.1 points as a senior while shooting 42% from 3-point range. He's a dynamic scorer who finished second nationally in scoring average. He worked out for Utah on May 26.
"He can score at all three levels," Zanik said. "He's had a big load in college. Obviously, as he transitions into the NBA, that's not the role that's going to be available to him. If he can develop into that, great."
According to ESPN, Utah purchased the No. 58 pick from Golden State to take Oni ,the 6-foot-6 guard who averaged 17.1 points, 6.3 rebounds and 3.6 assists last season. He had 11 20-plus point games in 2018-19.
"What we really like is his defensive ability, even though he was a main-scoring role at Yale," Zanik said. "Open shot-making, being able to contest and use his length, I think he can be a defender at first & open shot-maker as he develops."
×