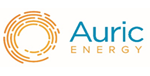 This story is sponsored by Auric Energy.
For many years, Utah endured strained relations with the U.S. Environmental Protection Agency. The Beehive State consistently scored bad grades for air quality and hazardous waste sites.
But thanks to combined government and citizen efforts ranging from improved mass transit to increased solar and wind power, Utahns are finally seeing some positive results.
In fact, those efforts resulted in Utah being removed from the EPA's non-compliant list and could result in better environmental protections in the future.
Utah residents, agencies and businesses want a better environment
At every level, there is ample evidence that people in Utah want to do the right thing for the environment. Here are some examples:
EPA and Utah's uneasy history of air quality non-compliance
Poor air quality has been the single largest issue for Utah in its inability to comply with federal environmental regulations.
"The EPA has previously determined that the Salt Lake area has particulate matter pollution from soot, smoke and other sources that is high enough to trigger heart attacks, strokes, asthma, bronchitis and even death," states the Center for Biological Diversity. "The affected areas include Salt Lake and Davis counties along with portions of Weber, Box Elder and Tooele."
In 2017, the Environmental Protection Agency proposed upgrading Utah's nonattainment of air quality status to serious and created new benchmarks for the state to hit before the end of 2019, as outlined in this Federal Register.
Utah's Division of Air Quality had to be more strict about issuing air quality permits. They needed to submit a plan to clean up the air in the worst sections of inversion in the state: in the Logan, Provo and Salt Lake City areas.
Then, this year, to speed up the process of getting Utah's air quality to improve, the Center for Biological Diversity, Center for Environmental Health, Utah Physicians for a Healthy Environment, Westside Coalition and SLC Air Protectors sued the Trump administration for not doing more to require the state to fix its air problem, according to the Center for Biological Diversity.
Utah had to move towards a better partnership with the EPA to "support attainment of the national ambient air quality standards (NAAQS) and implementation of stationary source regulations," according to the Strategic Plan.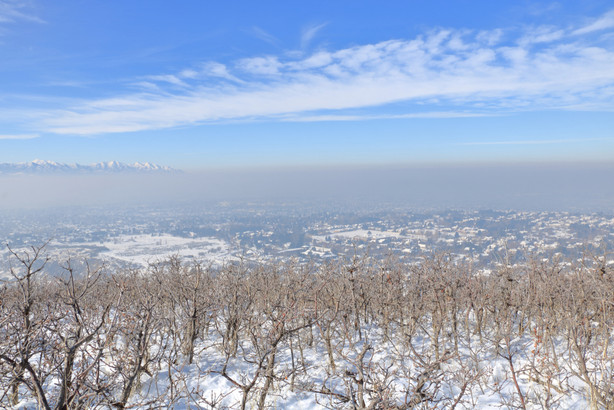 Utah's recent strides in investing in air cleanup
As a result of the outcry and EPA scrutiny, the state increased its focus on the problem. In April 2019, the governor signed 15 new air quality pieces of legislation. They also earmarked a $28 million investment of new money for Utah's fight against pollution.
Residents hope that the investment will improve the sources of air pollution across the Wasatch Range. Many of those sources involve oil refineries and traditional power plants, which supply the residential sectors around Salt Lake County with power.
The EPA also announced that it would give $120,000 to Utah Physicians for a Healthy Environment to improve air quality in Summit County, where air quality is some of the worst in the nation, according to the EPA.
Cleaning toxic waste sites in Utah
In addition to air concerns, the cleanup of two of the country's most dangerous hazardous waste sites contributed to Utah's better grades from the EPA. Both of these sites were deleted from the federal government's Superfund's National Priorities List (NPL).
"The NPL includes the nation's most serious hazardous waste sites. The list serves as the basis for prioritizing EPA Superfund cleanup funding and enforcement actions," according to the EPA. "The EPA deletes sites from the NPL when no further cleanup is required to protect human health or the environment."
The Davenport and Flagstaff Smelters in Sandy and Eureka Mills in Eureka were both serious toxic waste sites. The combined deletion of these and 20 other sites across the country represented the largest number of cleanups since 2005.
This action, completed in 2018, helped ease Utah's conflicts with EPA standards and goals, encouraging the state's removal from the non-compliance list.
Assessing and cleaning up sites around Utah
Just this month, Salt Lake County received a $600,000 Brownfields Assessment Coalition grant to conduct environmental site assessments at nearly 50 locations. As Utah grows and housing prices increase, more industrial plots are converted into residential land. To ensure that residential areas aren't negatively impacted by the industry that operated in these places, state agencies audit environmental safety.
This Brownfields project will clean up and redevelop Utah land in partnership with the Utah Department of Environmental Quality, providing a better place to live for families near these industrial neighborhoods.
With all these projects in the pipeline, Utah may look forward to years of reduced inversion and better health prospects for the many families that call the state home.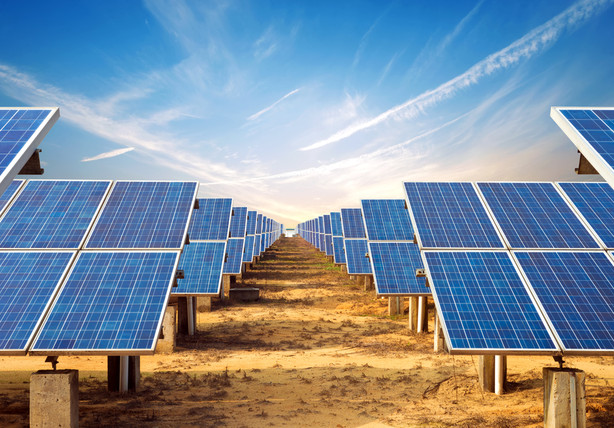 More ways to be part of the solution
If you want to do something to help improve air quality and overall environmental health in Utah, then take a look at Auric Energy's residential solar panels. The company is committed to providing home and business owners with an easy way to be powered by affordable, clean and reliable solar power.
Auric installations represent the most-current, high-efficiency solar panel technology for optimal clean energy production. An incredible 30% of the world's air pollution comes from traditional power plants, which produce much residential energy. In fact, choosing to go solar provides a return on the environment equal to a homeowner planting more than 150 trees.
For more information about getting a quote for your home, contact Auric Energy today.
×