This archived news story is available only for your personal, non-commercial use. Information in the story may be outdated or superseded by additional information. Reading or replaying the story in its archived form does not constitute a republication of the story.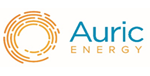 This story is sponsored by Auric Energy.
It's hard to take a deep breath here in Utah when you can visibly see the polluted air suspended around the buildings and cars. Some days, health officials warn people to stay inside because the air is so bad. It's a big problem, but trying to come up with a solution seems an even bigger problem.
Fortunately, there are a few things individuals can do to make a difference, no matter how small. Consider adding these seven lifestyle changes to your daily routine to reduce your carbon footprint:
Recognizing the need for change
Preserving the earth is a non-partisan issue. Conservative leaders such as Utah Republican Sen. Mitt Romney and Governor Gary Herbert have acknowledged the need for action, especially in the Beehive State.
Unfortunately, Utah's bad air has become commonplace. Utahns shrug it off and stay inside on days of inversion and poor air quality. Utah's utility sector and several prominent industries are still digging or drilling for coal, oil, and gas, all of which are contributing to the deterioration of Utahns' health and environment.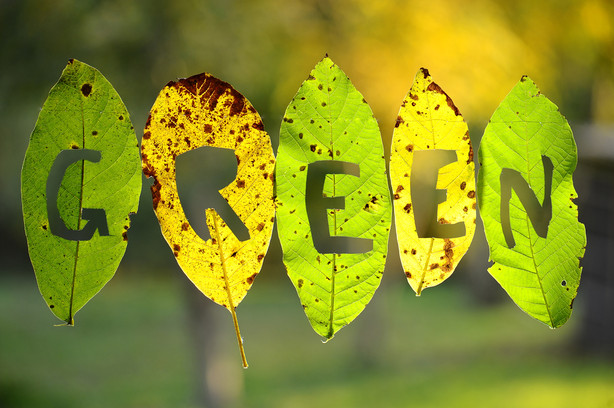 In hopes of counteracting the effects of drilling, driving and living in a modern world, there are solar companies that determined to help clean up the air without reverting back to pre-industrial times.
"We've been committed to improving air quality and environmental quality since we started our business back in 2010," said Jess Phillips, CEO of locally-founded Auric Energy. "I grew up in this community and we all love it, but the biggest strike against it is our air quality. One of the best parts of what we do every day is that our projects are going to be here twenty, thirty, even forty years down the road in solar arrays that will still be making an impact, still producing clean energy and cleaning the air."
Besides adding more solar-powered energy to our devices, homes and even cars, there is more people can do to help clean the earth. Protecting and preserving the earth and its people starts with individuals, one person at a time.
Here are six more earth-friendly tips to help you go green year-round:
Recycle and ditch the micro-trash
Large plastic, aluminum, cardboard, and glass are easy to recycle, as many cities and neighborhoods have access to regular recycling pickups. But what about the little items like plastic straws, paper wrapping, plastic grocery store bags? These all end up in the landfill because they aren't easily bundled into a manageable form. Try using metal straws and reusable grocery bags to help reduce your personal carbon footprint. You'll be surprised how easy the switch is.
Bring reusable utensils to work
Speaking of micro-trash, many offices with a kitchenette area will stock plastic utensils and disposable plates. Even though you might be saving money by heating up leftovers, you might be tossing out a fork every day of the week. That's several hundred in a year, and several thousand if your coworkers are doing the same.
Consider bringing reusable utensils to work. And if you're not ready to commit to bringing your reusable utensils to work, you could suggest stocking your office kitchen with reusable utensils made from eco-friendly materials such as bamboo, recycled aluminum, and more.
Change up your commute
No matter who you ask, most employees say that the commute to and from the office is the most frustrating part of the day, especially as gas prices start to increase. If you dread the commute and find yourself spending more than you would like on gas, here are a few suggestions to change it up and help the environment:
If you live within a few miles of your office, try biking to work. Not only will you save money, but you'll also get your exercise in!
Electric or hybrid cars are becoming more affordable, and industry projections forecast that more than 3 million will be sold by 2025, with several major manufacturers headed for all-electric fleets.This can be an especially green option if you charge them at your solar-powered home.
Carpooling apps are a great way to go if your coworkers don't live in the same area. Also, interesting new research suggests that flying electric commuter vehicles might be a viable option in the near future.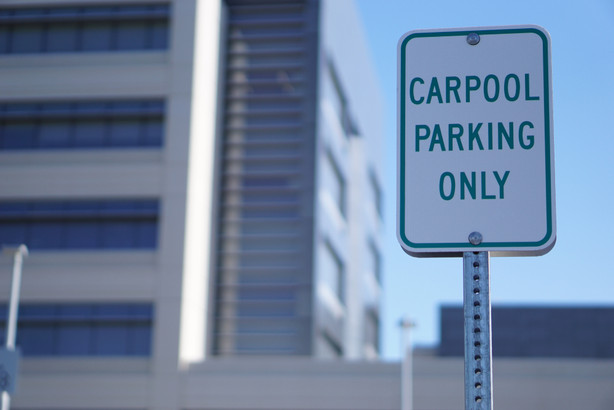 Eat consciously
It's hard to change your diet overnight, but the decision to drive past the drive-thru and skip that double cheeseburger is smart, not only for your health but for the environment. Try implementing one vegetarian meal per week to start bought from local producers and farmers.
Being aware of the ingredients of your food is important in helping the environment. Palm oil, for example, harvested from thousands of decimated palm trees, is often an ingredient in peanut butter and margarine. Don't buy peanut butter or margarine made with palm oil. Farming practices have an impact on the environment, and being aware of what you eat and spend money on can start to make a difference.
Go for a hike and 'pack it out'
Leave it better than you found it! Nobody likes to walk through a garbage heap, but unfortunately, not everyone is considerate enough to put their trash where it belongs. It might not be pleasant picking up another person's garbage, but you'll feel a great sense of accomplishment when you plop that bag in the dumpster – you did your part, and then some! Bonus points if you separate recyclables.
Invest in solar energy for your home or workplace
If you wonder whether solar panels for your home would be worth it, the environmental offset for solar panels can be calculated using the EPA's greenhouse gas equivalency tool.Even one panel's yearly output pulls hundreds of pounds of coal out of the furnace, keeps water in the ground, and the air cleaner. Getting a proposal from an experienced provider like Auric Energy will show you your exact environmental potential by going solar for your home or business.
Pledge to start making a difference, even if you just change your diet or make fewer trips in your car. You could also contact the experts at Auric Energy to see what options could help you invest in the environment today.
×