Estimated read time: 5-6 minutes
This archived news story is available only for your personal, non-commercial use. Information in the story may be outdated or superseded by additional information. Reading or replaying the story in its archived form does not constitute a republication of the story.
HERRIMAN — He no longer owns a home in Park City, something of which his wife reminds him longingly from time to time.
He no longer puts on a jersey, a tie or a fashionable sweater at the stadium that bears his iconic, retired No. 9 jersey — a symbol of the franchise he helped build, christen, and welcome an MLS Cup to. The team hadn't won as big a price before, nor has it done so since.
But when Jason Kreis recently stepped on to the field at the RSL Academy complex in Herriman — an $80 million facility that he helped build, in some ways — the United States' U-23 national team coach felt a bit at home.
He was, in many respects. And even though Kreis, the first signee of Real Salt Lake whose playing and coaching career turned a small-market club into a veritable MLS superpower, no longer directly represents the club that gave him his start, he knows he'll always be connected to Salt Lake City.
And that's why Wednesday's national team training camp with the Under-23 side, the one that will be tasked with breaking a two-cycle drought away from the Olympic games in less than a year, was emotional for Kreis. He remembers the good times, the bad times, the frustrations, the ecstasy, the players who stayed (Kyle Beckerman, Nick Rimando, et al.), those who left (hello, Javier Morales), and those who have since retired from professional soccer.
Former #RSL coach Jason Kreis explains the difference between coaching club vs. country. He seems happy, content with his role as U.S. U-23 head coach. pic.twitter.com/gxUt33nKbx

— Salt City FC (@saltcityfc) June 12, 2019
So when asked about his time with the club after Wednesday's training, Kreis was properly complimentary of Real Salt Lake. Moments after watching his players address the media while standing next to RSL general manager Craig Waibel, Kreis said all the right things about an organization that means much to him — even if it didn't necessarily end with the best of terms.
"It's really incredible when you see all these fantastic fields, the stadium, the Monarchs," said Kreis, the newly-minted coach of the U-23 men's national team, Wednesday after training. "It's an incredible investment that Dell Loy (Hansen, RSL owner) made for the club and the community. I think there is so much to be proud of here.
It helps that Kreis has a current task, a new mission, to focus his coaching energy. The U-23 team is a unique beast caught in the middling ground that is youth soccer and the senior squad. It's the one that will represent the club at the Olympics — plus a handful of optional over-age players, should Kreis and the federation choose to use them — but it's not one that can look forward to a World Cup every few years.
It's why new U.S. coach Gregg Berhalter combined the two sides earlier this month for a unique training camp in Annapolis; and why Kreis, along with his assistant coaches including fellow former RSL coach Jeff Cassar, is in constant communication with the federation's top brass.
This isn't just his club, his ideas, his tactics and formations; the club belongs to U.S. Soccer, and U.S. Soccer belongs to the fans. Kreis knows he's no longer solely responsible to one owner, as he is in his day job as a developmental coach with Inter Miami.
And what America needs right now from its U-23 team is massive: an Olympic bid after failing to qualify for London 2012 or Rio de Janeiro 2016. This, less than two years removed from the U.S. men's national team's abysmal failure to qualify for the 2018 World Cup in Russia.
"Everyone knows the stakes of what all these camps mean," said defender Aaron Herrera, one of four Real Salt Lake teammates called in by Kreis, a group that also includes academy products Brooks Lennon, Bofo Saucedo and Justen Glad. "Obviously, in the last cycle we missed the Olympics, so we definitely want to be able to qualify and go to the Olympics. There's a little bit of pressure for us to qualify, but it's something that we all want to be there."
There's no question: the United States isn't a powerhouse in the world's "beautiful game," no matter the level. But it's had a layer of respectability in the Olympics, dating back to its 1992 qualifying tournament championship, and seeing significant improvement in Barcelona, Atlanta and Sydney, where it finished fourth overall.
But the United States has just one Olympic berth in the last four cycles, a ninth-place finish in Beijing 2008, which makes the task for the current group that much more demostrable, including for an RSL quartet that Kreis hinted should play a significant role in the squad over the next year.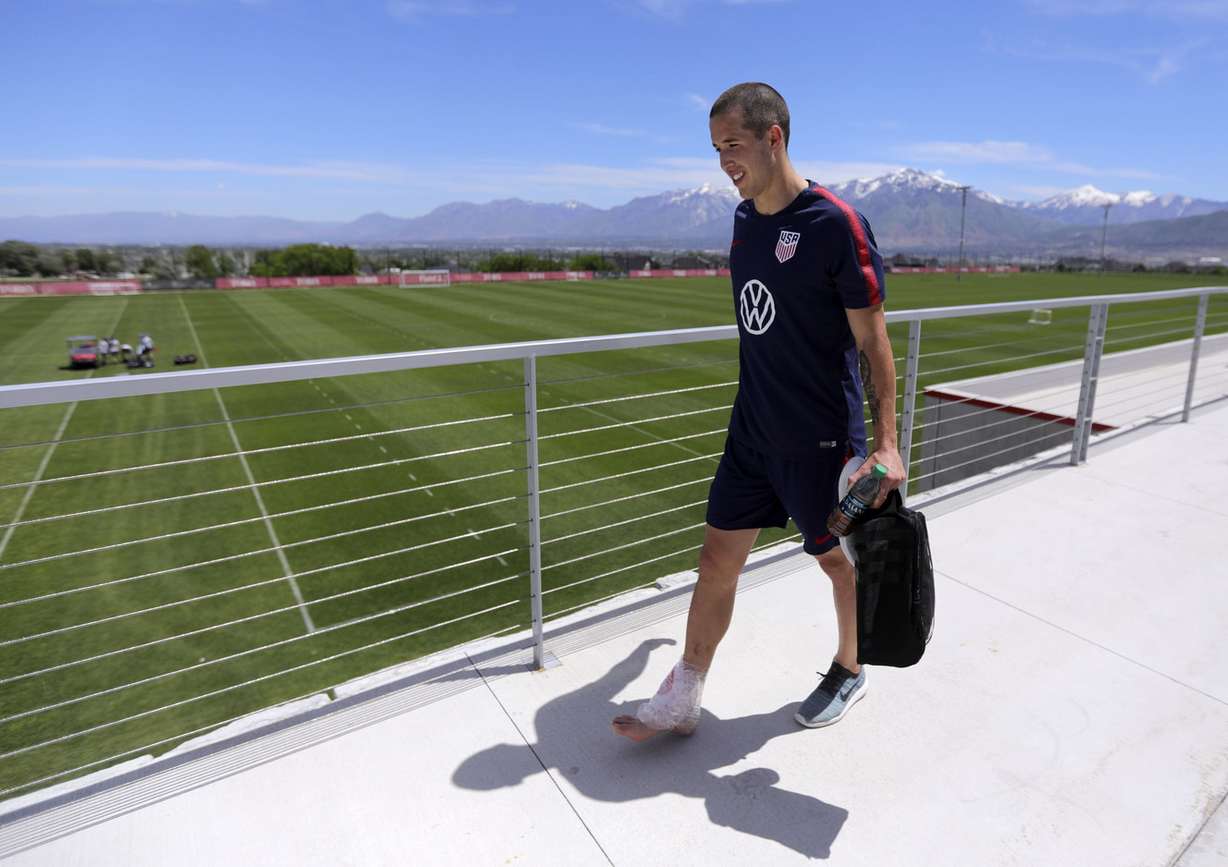 "Obviously, we all want to be involved in qualifying and qualify for the Olympics," Lennon said. "That would be another dream come true.
"But we're just taking it camp by camp, step by step, trying to build on our performances, and every day come out, work hard and show the coaches what you are made of."
The same can be said of Kreis, who is simply enjoying his return to coaching after failed stints in New York and central Florida.
"I believe 100 percent in the culture that has been established here. I believe 100 percent in the way we are going about our methodology, of teaching, of coaching," Kreis said. "It's just enjoyable to be a part of that — and it's just enjoyable to be coaching.
"There's always some level of questioning when you've been out for so long, over whether this is the job for you. When I get back on that field, I realize this is what I love to do."
×
Photos
Related stories
Most recent Real Salt Lake stories