Estimated read time: 2-3 minutes
This archived news story is available only for your personal, non-commercial use. Information in the story may be outdated or superseded by additional information. Reading or replaying the story in its archived form does not constitute a republication of the story.
The two men accused of an assassination plot against Barack Obama are now behind bars for a number of charges, including threatening a candidate for president.
While authorities say it's unlikely they would have been able to carry out the plan, we talked to one former skinhead who says there's still reason for everyone to be concerned.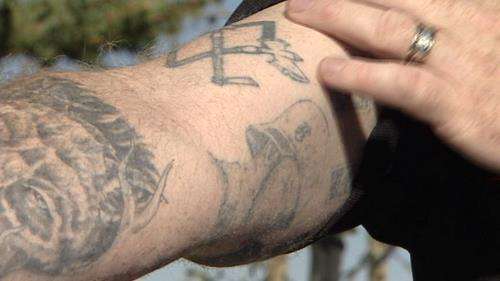 T.J. Leyden grew up in California. He now lives in Southern Utah and has a new goal he hopes to accomplish: inform the nation that deep racism still exists.
Behind the parties, the punk rock and the burning swastikas, it was hatred that motivated Leyden to live the skinhead lifestyle.
"I ended up in jail quite a few times," Leyden said.
Assaults, stabbings, attempted murder; Leyden's leftover tattoos tell the story. But everything began to change when his child made a racist comment for the first time.
"I asked myself a question: 'Am I ready to sacrifice my child for this belief?' The weird thing was in my head it was no, and if I'm not willing to sacrifice them, than what's wrong with my belief?" Leyden explained.
Leyden is still haunted by his former lifestyle every time he sees skinheads pop up in the news. Most recently, it was the plot to assassinate Barack Obama by two white supremacists -- 18-year-old Paul Schlesselman and 20-year-old Daniel Cowart.
"I know what these guys can do. I was there," Leyden said.
Authorities say the assassination plot was only part of a larger plan to murder dozens of people.
"That's how times have changed. These guys are more sophisticated. They're more apt to use the Internet to communicate," Leyden said.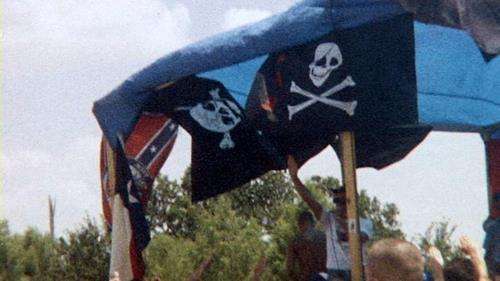 Leyden says while these men likely did not have the means to carry out the attack, he's in no way surprised that skinheads would target a candidate like Sen. Barack Obama.
Just like any other gang member, Leyden says hate is the heart of the problem and it will take joint efforts from communities and law enforcement to keep them from gaining power.
"They're getting more reckless, and for us in society, that becomes more dangerous," he said.
Leyden is now a public speaker. He's written a book called "Skinhead Confessions" and has worked with federal and local law enforcement agencies. He hopes to open a nonprofit program here in Utah.
E-mail: wjohnson@ksl.com
×
Related links
Most recent Utah stories