Estimated read time: 16-17 minutes
This archived news story is available only for your personal, non-commercial use. Information in the story may be outdated or superseded by additional information. Reading or replaying the story in its archived form does not constitute a republication of the story.
This story is sponsored by KSL Cars.Your next car is waiting. Search Utah's largest selection of new and used cars.
It's road trip season! Time to pack up the gear, grab some friends or family, and explore the continent from a bucket seat. We've come up with ten great cars and vans for going the distance. We've tested many of these ourselves on 100-plus-mile excursions. Here are the criteria we used to select our top 10:
● Comfort for Passengers: By definition, road trips mean you'll be sitting for a long time, so we're looking out for your kidneys here.
● Gas Mileage: There are no giant SUVs on this list. Sure, you'd have lots of room for people and cargo, but some SUVs will double your gas bill.
● General Handiness: We weighed important factors like DVD players, cupholders, and accessibility over commuting prowess.
● Spirit of the Road Trip: There is a nostalgic, hard-to-define component of what makes a car a road tripper. For us older travelers, it may be a rear-facing back seat in a station wagon or a third row in a van with bad air conditioning and sealed windows.
Our list begins with practical options and then gradually gets more daring and nostalgic.
We took a 2014 model with three kids from Utah to Wisconsin, and a 2005 model to Seattle. Both had DVD players so the kids rarely squeaked. These can hold seven passengers, but every empty seat gives more room to spread out. The windows on the sliding door roll down, allowing rear-seat passengers to take photos or get fresh air in a hurry.
Top picks on KSL Cars:
View more listings here.
Since 1984, Chrysler has been making minivans with an understanding of how Americans use them. If you get a 2016 or older it could be called a Chrysler Town and Country, and before 2001 it could also be a Plymouth Voyager. The ingenious Stow 'n Go seats came out in 2005. They give you underfloor storage spaces that are the perfect size for sleeping bags. The 2007 through 2010 models could get you the Swivel 'n Go seats with a table between them. A table? How road-trippy can you get?
The 2019 model is virtually unchanged from previous ones, so a used one won't look dated, and thousands of these went to rental car fleets which keeps used prices down. Watch for issues with 2005 and 2008 models.
Top picks on KSL Cars:
View more listings here.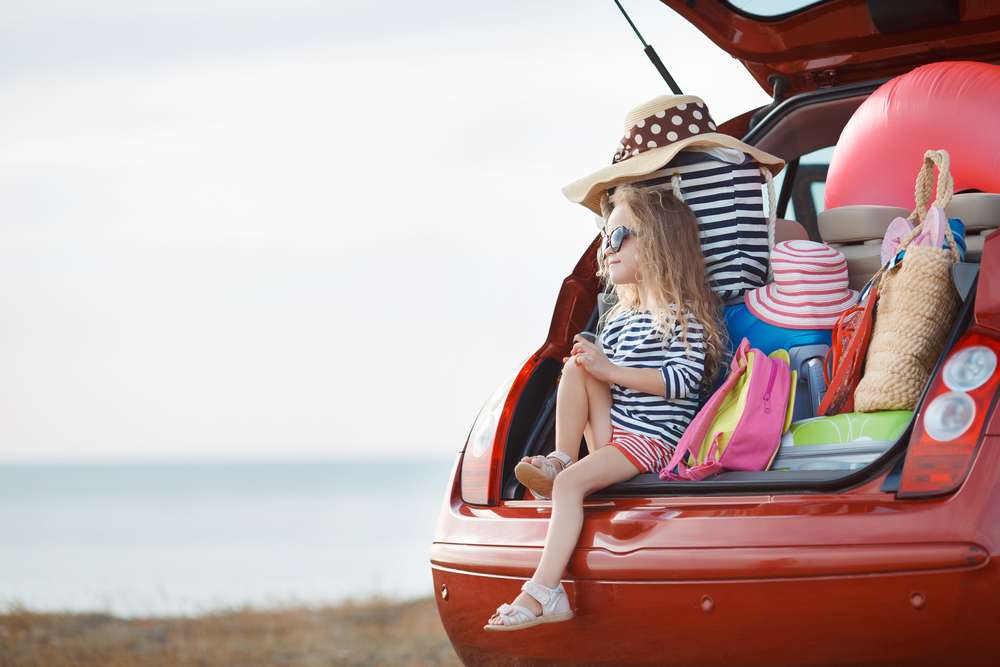 The Park Avenue is big and soft, but not a total land yacht. If you're going to log a few days on an interstate, why not do it in a recliner with a huge trunk? These have more interior room than you should ever need for four people, though five could be comfortable too. You'd be hard-pressed to find something riding this soft, and this spacious, that gets 27 mpg on the highway. It's getting harder every day to find one since they were discontinued in 2005.
Top picks on KSL Cars:
View more listings here.
For something newer try the...
The Lucerne replaced the Park Avenue as Buick's top-of-the-line from 2005 to 2011. It's big but not too boaty, getting about 27 mpg on the highway with the V-6 or 23 mpg with an optional Cadillac V-8. For better safety ratings, get a 2008 or newer.
Top picks on KSL Cars:
View more listings here.
This is the crossover for smaller groups. From 2014 on, it is available with a third row of seats, but you give up your spare tire and anybody who sits back there will be cramped before long. Nissan claims "Zero Gravity" spine support for the front seats, which sounds nice. The front-wheel drive models claim 33 mpg on the highway, meaning less money spent at roadside gas stations and more money spent at roadside restaurants.
Top picks on KSL Cars:
View more listings here.
This rare model seats six or seven folks in three rows. It gets described as an SUV, but has a modern/retro wagon vibe that will grab attention in a parking lot. It has been out since 2009, but will only be around until 2020, so get one while you still can.
Top picks on KSL Cars:
View more listings here.
This makes the list for the "spirit of the road trip" category and in newer models, the "gas mileage" one. Sure, it'll ride harder and be too cramped in the back for passengers taller than 5'8", but it looks great in photos. Same deal for Camaro fans.
Top picks on KSL Cars:
View more listings here.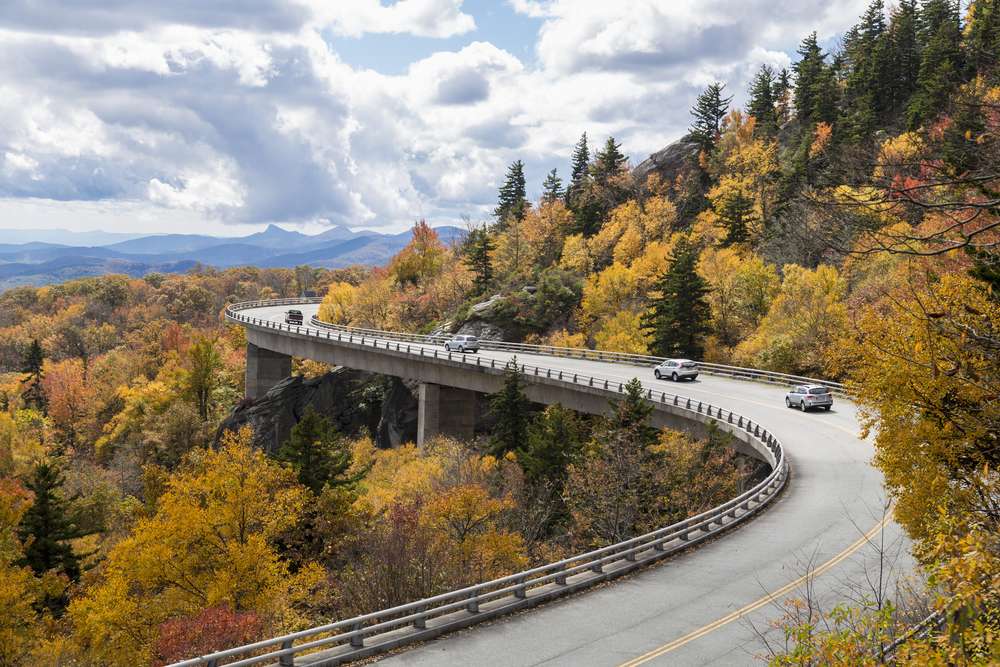 Why a Sebring? Because other convertibles will be exhausting on a long trip. For shorter trips, go for a Mazda MX-5 Miata or something with a sporty ride, a stick shift, and wallet-sized trunk. But when you measure your driving in days, you'll want the softer ride, extra room, and the relative quiet of the Sebring. There are several on KSL Cars now for just over $2,000.
Top picks on KSL Cars:
View more listings here.
Go to KSL Cars, start by searching for convertible body types, enter your budget limits, set the year range from 1955 to 1990, and see what comes up (or just click here). We found a 1990 LeBaron convertible, MG Midgets, Camaros, you name it. Few are practical, but there's something about the wind in your hair and a nagging in your gut about whether you're going to make it there or not that is the epitome of road trip adventure.
Top picks on KSL Cars:
View more listings here.
When buying one of these, the older the better. Unfortunately, unlike most other vehicles, it's the older the more expensive. These are quite the losers in our "passenger comfort" category, as they don't have air conditioning, are slow, and their engines work hard and loud trying to keep up with traffic.
They make the list because of their spirit — slow down, enjoy the ride. You can easily sleep in it, and some have small kitchens. It would often overheat on our summer trips because it didn't have a radiator, so we'd just pull over somewhere to let it cool down. In one of these, you might not get to your planned destination at all, but that's what road tripping is all about.
Top picks on KSL Cars:
View more listings here.
Road trips mean something different to everybody. For some, they are putting asphalt behind you to get somewhere new and exciting. To others, the fun happens on the journey itself. We hope this list gives you some good ideas for your next cross-country adventure. Take a drive through the listings in your budget range and then assemble your crew. The highway is calling.
×