Estimated read time: 2-3 minutes
This archived news story is available only for your personal, non-commercial use. Information in the story may be outdated or superseded by additional information. Reading or replaying the story in its archived form does not constitute a republication of the story.
APIA, Samoa – It was a very joyful and enthusiastic welcome for President Russell M. Nelson on the island of Samoa Saturday as he arrived during his Pacific islands tour.
The president and prophet of The Church of Jesus Christ of Latter-day Saints had a police escort from the airport to the residency of the head of state, which was his first stop.
During that 17-mile trip, thousands of Latter-day Saints lined the streets waving flags, signs and white handkerchiefs to honor their prophet.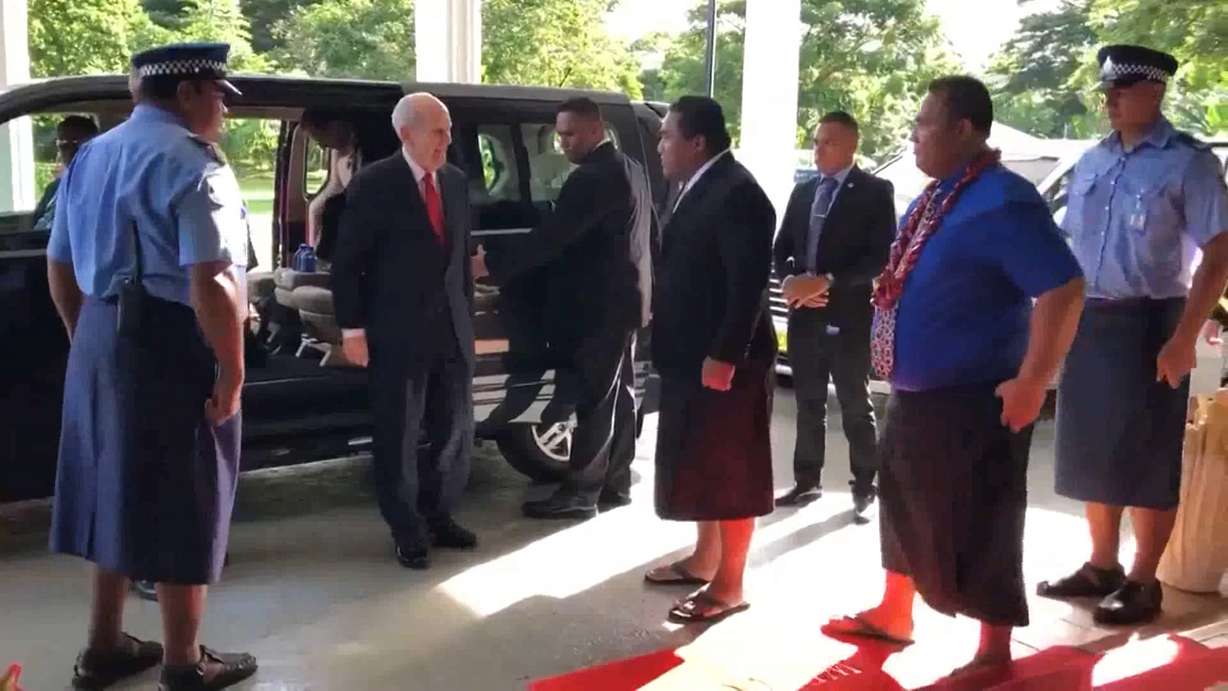 "This is the first time I saw the real face of him, not just me but all of us," said one young man to KSL's Dan Rascon, who is in Samoa covering President Nelson's Pacific islands tour.
"It's such a blessing for Samoa to witness his first time in Samoa (as the president) because we haven't seen him before," said a young woman.
President Nelson's first stop was the head of state. The two talked about the influence of the church in the country and what the church could do more to help in way of medical treatment, welfare and schooling.
"We noticed that The Church of Jesus Christ of Latter-day Saints is doing a marvelous job in the social welfare system in the school and is a great organization," said his highness Va'aletoa Sualauvi II. "I feel honored for this opportunity to meet the president."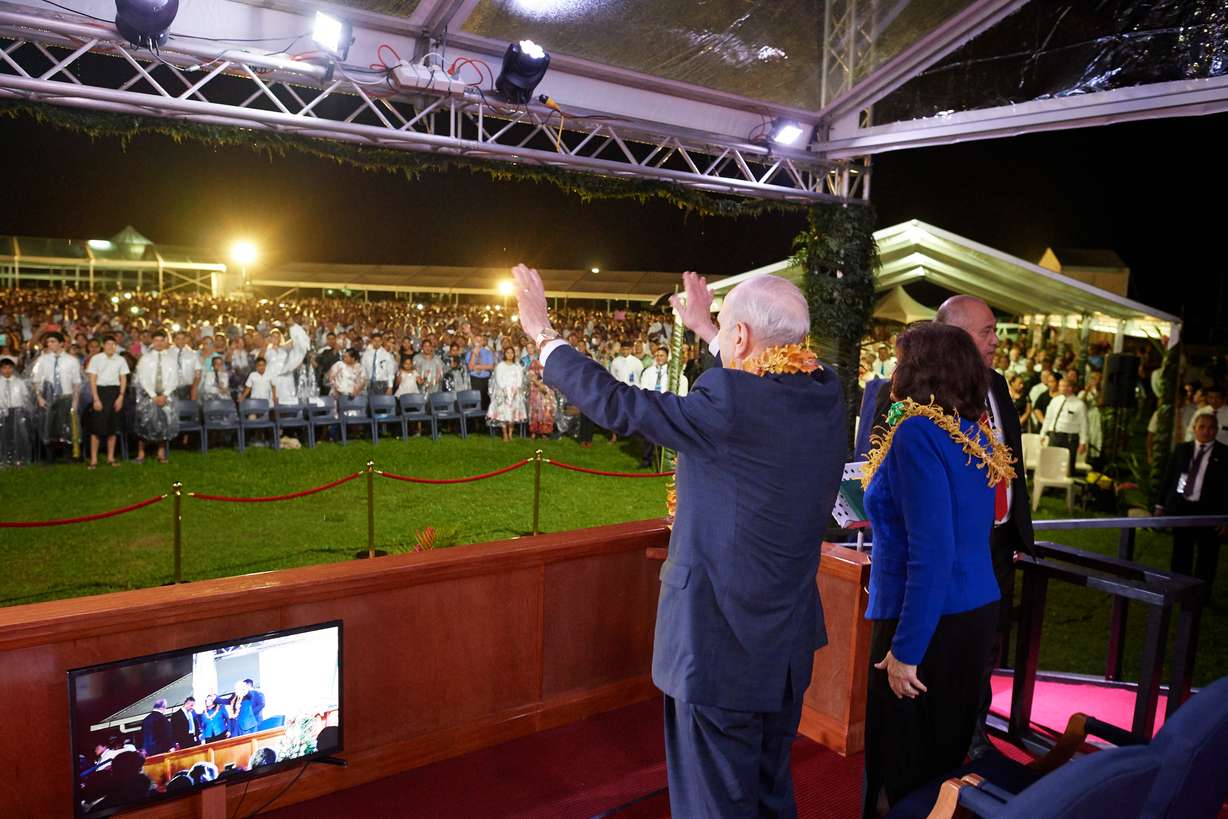 Later that evening, President Nelson spoke to a congregation of about 10,000 church members in a large open field just next to the church's Apia Samoa Temple. President Nelson gave a message of hope and encouragement and of difficult days ahead, quoting the apostle Paul in part of his speech.
"In the last days perilous times will come," said President Nelson to the congregation. "We have a solemn duty to prepare our people for the difficult days that lie ahead."
On Sunday, President Nelson continues his nine-day, seven-country tour with a stop in Sydney, Australia and then New Zealand on Monday.
Related:
____
KSL TV news specialist Dan Rascon will continue to bring us the latest on this historic visit.
×
Photos
Most recent News stories