Estimated read time: 3-4 minutes
This archived news story is available only for your personal, non-commercial use. Information in the story may be outdated or superseded by additional information. Reading or replaying the story in its archived form does not constitute a republication of the story.
OREM — Just under a month after first-year Utah Valley coach Mark Madsen was installed in his first collegiate coaching job, his coaching staff is beginning to take shape.
Salt Lake Community College head coach Todd Phillips has been named an assistant coach at Utah Valley, a source with direct knowledge of the hire told KSL.com.
Phillips is the first hire for Madsen, a former first-round NBA draft pick of the Los Angeles Lakers who spent seven years as a Lakers assistant.
Madsen replaced former UVU coach Mark Pope, who took the same position at BYU and brought former Wolverine assistants Chris Burgess and Cody Fueger with him to Provo.
"I am thrilled to be joining coach Madsen," Phillips said after UVU announced the hire Friday afternoon. "It is an exciting time here at UVU. There is a great foundation that has been built in the basketball program. I look forward to being part of the Wolverine family and moving the program to even greater heights."
Phillips spent eight seasons as the full-time head coach at Salt Lake Community College, amassing a 205-58 record, including an 82-32 mark in Scenic West Athletic Conference play.
His tenure with the Bruins included a junior college national championship in 2016 with a 31-8 overall record and a roster that included future Division I standouts like Conner Toolson (Utah Valley) and Tyler Rawson (Utah).
In that season, the Bruins — who went just 9-5 in the SWAC — were a No. 13 seed in the NJCAA national tournament before rolling to five-straight wins in Hutchinson, Kansas, capped by a 74-64 victory against the host Hutchinson Community College in the tournament final.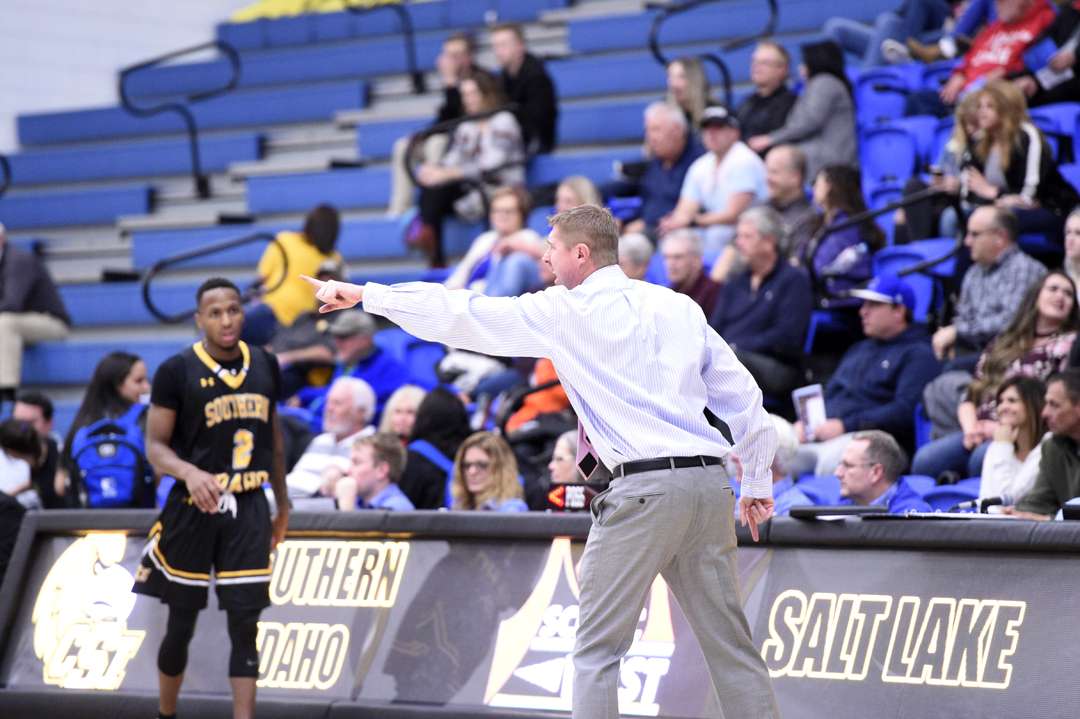 Phillips' SLCC teams won three SWAC regular-season titles and four Region 18 Tournament championships. He was named the SWAC coach of the year three times, in 2013, 2015 and 2018, as well as the Region 18 co-coach of the year in 2018.
Prior to his time as head coach at SLCC, Phillips spent three seasons as an assistant coach to former Ute assistant Norm Parrish, who moved on to NCAA Division II Westminster in 2015. Phillips also coached for eight seasons with the Griffins beginning in 2000, helping them to eight 20-plus win seasons, six conference titles, and six NAIA national tournament appearances prior to making the leap to Division II.
"Todd Phillips is a brilliant basketball mind and a workaholic," Madsen said in a statement from the university. "Todd has led his team to national championships and has developed his players into great professionals both overseas and in the NBA. He is a proven winner. From the first day I sat down with him, I felt his passion for the game. I am thrilled to welcome coach Phillips and his wife Bobbi to the Utah Valley family. He will have an immediate impact on this community and our players."
A native of Boise, Idaho, who played collegiately at Snow College and Lewis and Clark State in Lewiston, Idaho, Phillips received a master's degree from the University of Utah in education administration. In addition to his college coaching duties, Phillips spent time on the board of directors for AAU club Utah Basketball Club (UBC), a position he held for more than a decade.
He and his wife Bobbi, who is also from the Boise area, have one daughter.
×
Photos
Related stories
Most recent Sports stories