Estimated read time: 3-4 minutes
This archived news story is available only for your personal, non-commercial use. Information in the story may be outdated or superseded by additional information. Reading or replaying the story in its archived form does not constitute a republication of the story.
SALT LAKE CITY — Over the past several years, Utah schools have spent millions to boost student safety. But armed gunmen aren't the only ones they're trying to keep out.
KSL spent months reviewing police records from one of the state's largest districts, and we found case after case of parents putting staff and students at risk.
"The majority of the security issues we see, on a regular basis, are mostly parents," said Ben Horsley, spokesperson for the Granite School District.
According to one report, a parent snuck in through secured doors after hours and confronted the principal. When the parent was asked to leave, he threatened: "Blood will spill, starting in this office."
Another parent lost it when her children missed the school bus.
"The parent was waiting at the stop and got on a bus full of little, bitty kids and made some pretty ugly threats with some really inappropriate language," said David Gatti, transportation director for Granite District.
That parent then called and made the same threat to the school secretary.
Another parent videotaped a handgun being cocked with a full magazine of bullets. They included a banner that said "homicide" and texted it to a student.
This problem isn't exclusive to Granite District. But because they have their own police department and can track all incidents involving law enforcement in their schools, it was easy to see specific incidents.
Last year, Granite police officers dealt with 144 ungovernable juveniles — everything from fighting to vandalism. But police responded to more than 200 cases of disorderly conduct, mostly involving adults — everything from custodial disputes to security breaches and hit and runs.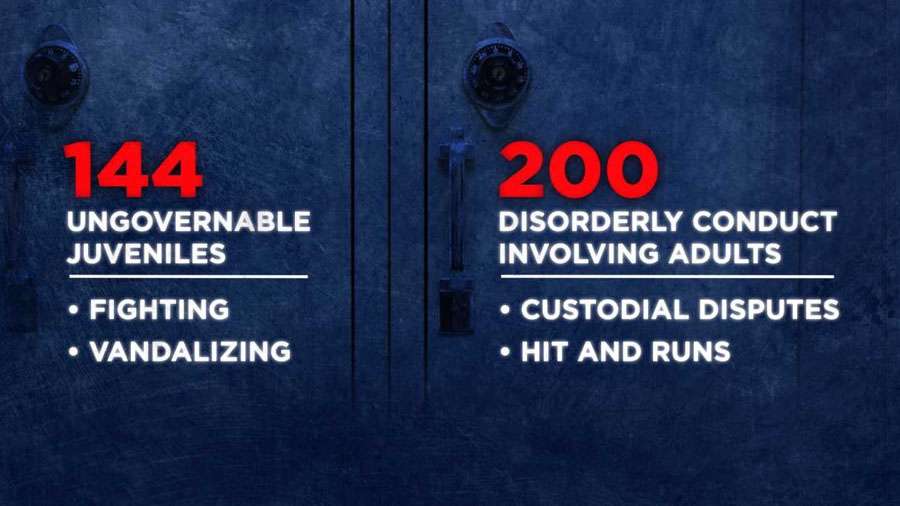 In addition to criminal charges, Granite District issues what it calls "letters of restricted access," banning specific parents from school property. If they need to visit with a teacher about their child, they must first call the school for permission.
Multiple families received letters of restricted access in a recent case that resembled the Montagues and Capulets from "Romeo and Juliet."
The families of two friends had been feuding off campus for months, according to Horsley. One day, they showed up on the school playground and had a verbal argument in front of the whole school that required police intervention.
"Obviously, it's not safe for kids, not safe for other students, and so we do take that very seriously," Horsley said. "Unfortunately, none of those families are allowed on campus anymore."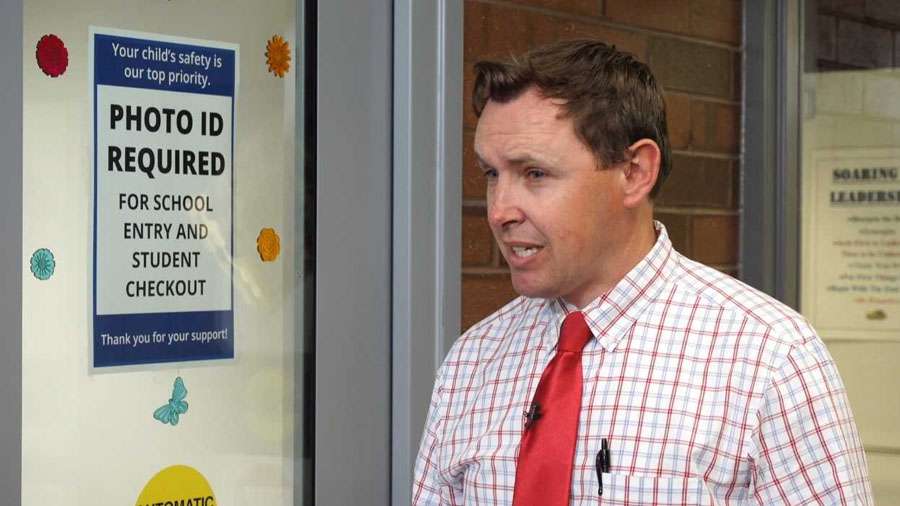 That underscores why buzz-in doors and other security upgrades aren't just to keep out the bad guys.
Cole Smith, owner of school security consulting company Tresit Group, said locked doors allow schools to control access to every single person in and out of the building. It is important, he said, because whatever problems exist in the wider community will end up inside the school.
"Are there drugs? Are there gangs? Is there theft?" Smith asked. "Then we establish emergency plans and procedures around our neighborhood communities."
At the same time, he cautioned schools against locking out parent involvement.
"We see when parents are involved … academics go up almost every time," he said.
School administrators are forced to walk a fine line, trying to protect kids and staff from the very parents in their own neighborhood.
"It's hard to teach kids to deal with problems appropriately and deal with problems in an adult fashion when their parents are not using their skills," Horsley said.
×
Most recent Utah stories