Estimated read time: 4-5 minutes
This archived news story is available only for your personal, non-commercial use. Information in the story may be outdated or superseded by additional information. Reading or replaying the story in its archived form does not constitute a republication of the story.
SALT LAKE CITY — After 45 years of what his wife, Willene, thought was a stop on the way to somewhere else, the Rev. France Davis will retire as pastor of Calvary Baptist Church at the end of the year.
"I just thought he was here for a little while and then we were on our way to Georgia," she said. "This is where God put him, and I made a commitment to God that I would not be a stumbling block in his way because I don't have a heaven or a hell to put anybody in."
Hundreds of family, friends, civic and religious leaders and congregants celebrated the Rev. Davis' impending retirement with words and song at a joyous service Sunday.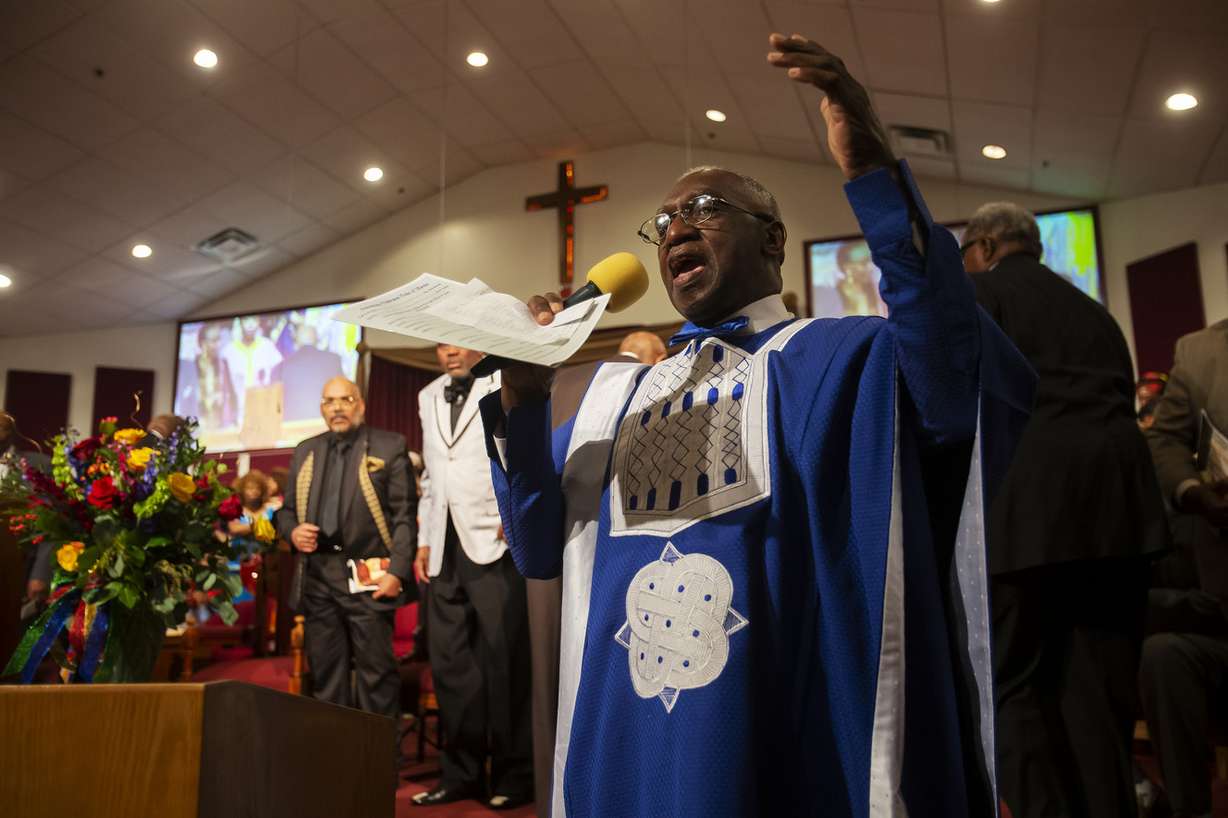 The theme of the meeting was "45 years of amazing service, amazing humility, amazing sacrifice, amazing grace."
Although he won't be preaching at Calvary Baptist every Sunday, the Rev. Davis, 72, will continue touch lives with his writing, teaching and mentoring. He said he might even fill in at churches that don't have pastors.
"I'm still in good health. I can't see. I can't hear. My taste buds are about gone. But I've got strong legs and a strong voice," he said.
Born in rural Gough, Georgia, the Rev. Davis moved to Salt Lake City as a teaching fellow and graduate student at the University of Utah in 1972. He has been the pastor of Calvary Baptist Church since 1974. He was a faculty member at the U. in communication and ethnic studies, retiring in 2014.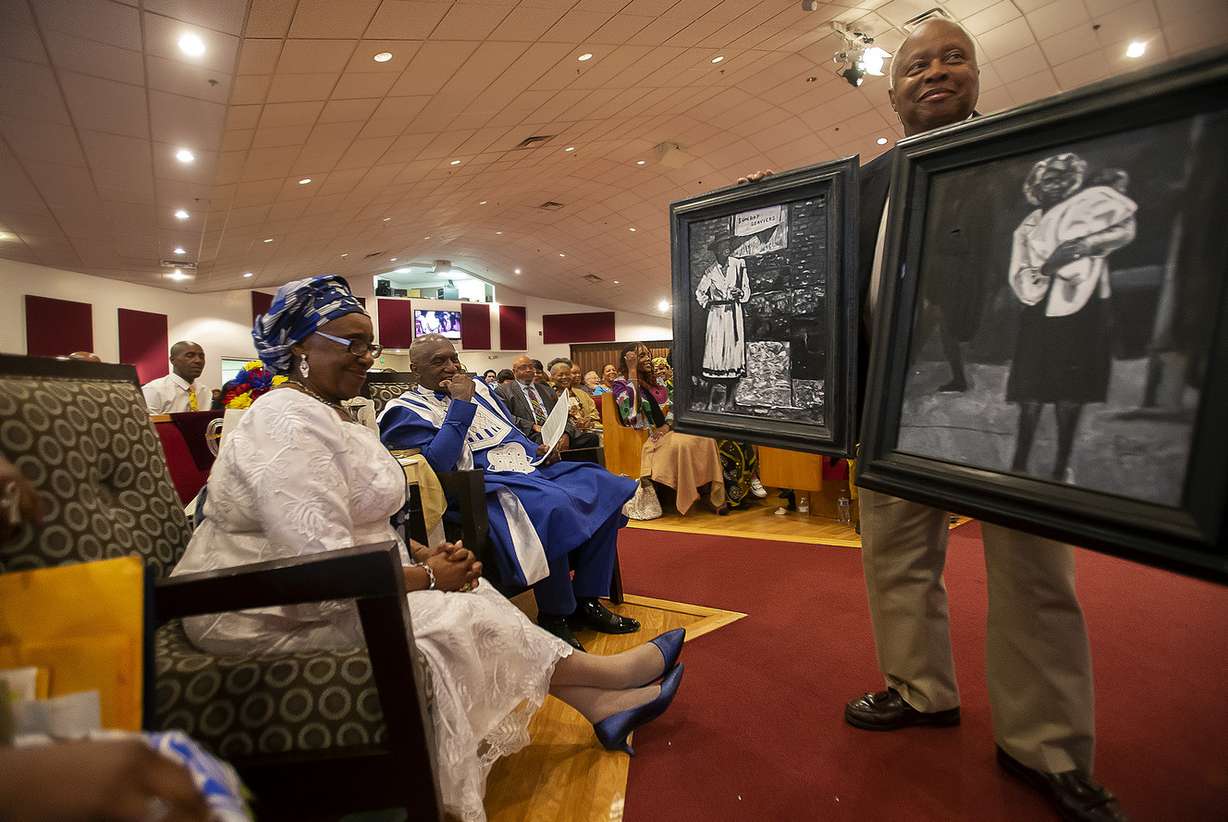 Earlier, the Rev. Davis participated in the civil rights campaigns of Martin Luther King Jr. He decided to devote his life's work to ministry after taking part in the March on Washington in 1963, and the Selma-to-Montgomery voting rights march in 1965.
"I think he's a state treasure," said Ronald Coleman, chairman of the Calvary trustee board and a retired U. professor who has known the Rev. Davis since 1973. "He's represented us in a variety of venues around the world, and he's brought a sense of community and recognition that we're all God's children in a way in which we need more."
Coleman said the Rev. Davis is a person people could count on.
"If you were sick and he knew it, he'd be there without asking," he said. "He makes you want to be a better person."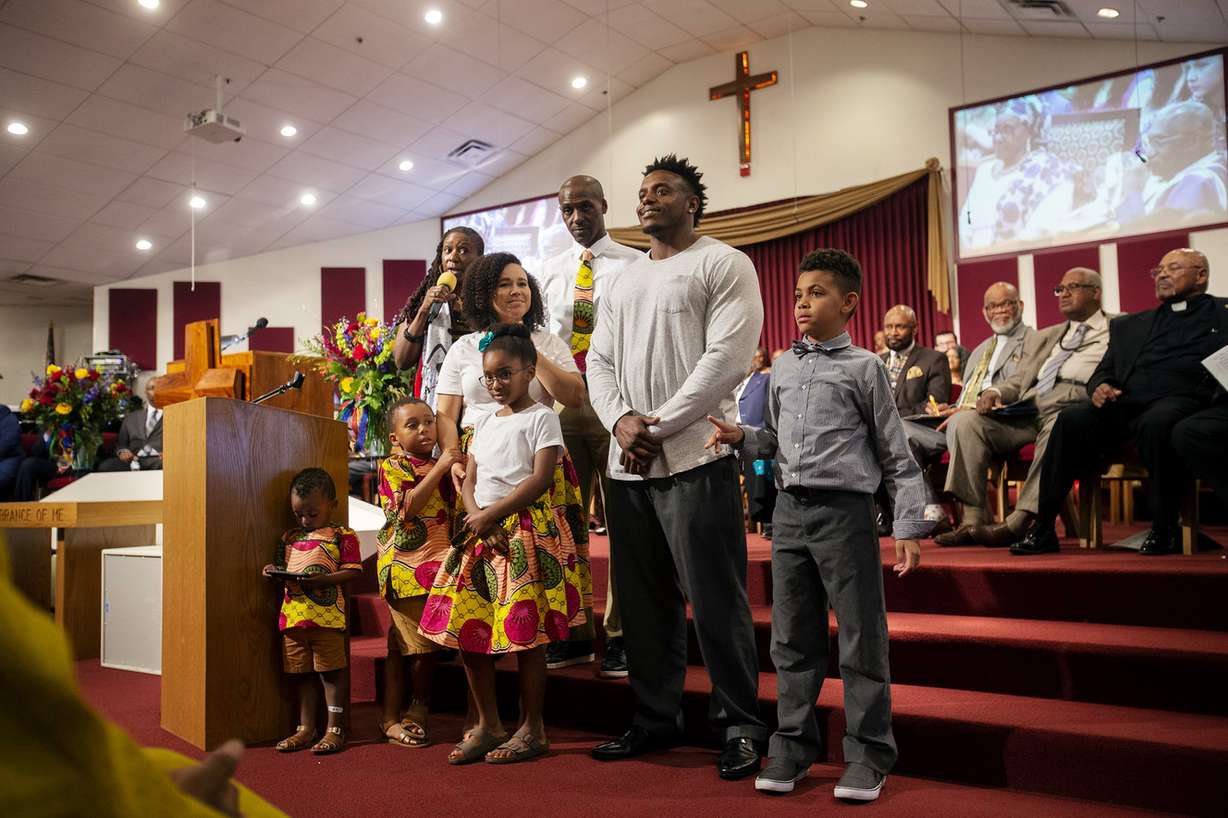 The Rev. Davis will be the U. commencement speaker next week.
"What a remarkable leader for this community, inspiring so may students from all backgrounds that a college education is possible," said U. President Ruth Watkins, who attended the afternoon service. "He has been steady advocate, supporter and ally of higher education in Utah."
During the service, the Rev. Davis recognized members from various denominations in the audience, including the young Rabbi Sam Spector of Congregation Kol Ami in Salt Lake City. The pastor recently visited the synagogue.
"Their hope for your retirement plan is that you'll be the next rabbi of Kol Ami," he said, drawing raucous laughter and applause.
"Amen," the Rev. Davis said, adding the Salt Lake police chief recently made him an officer with a badge and an ID card.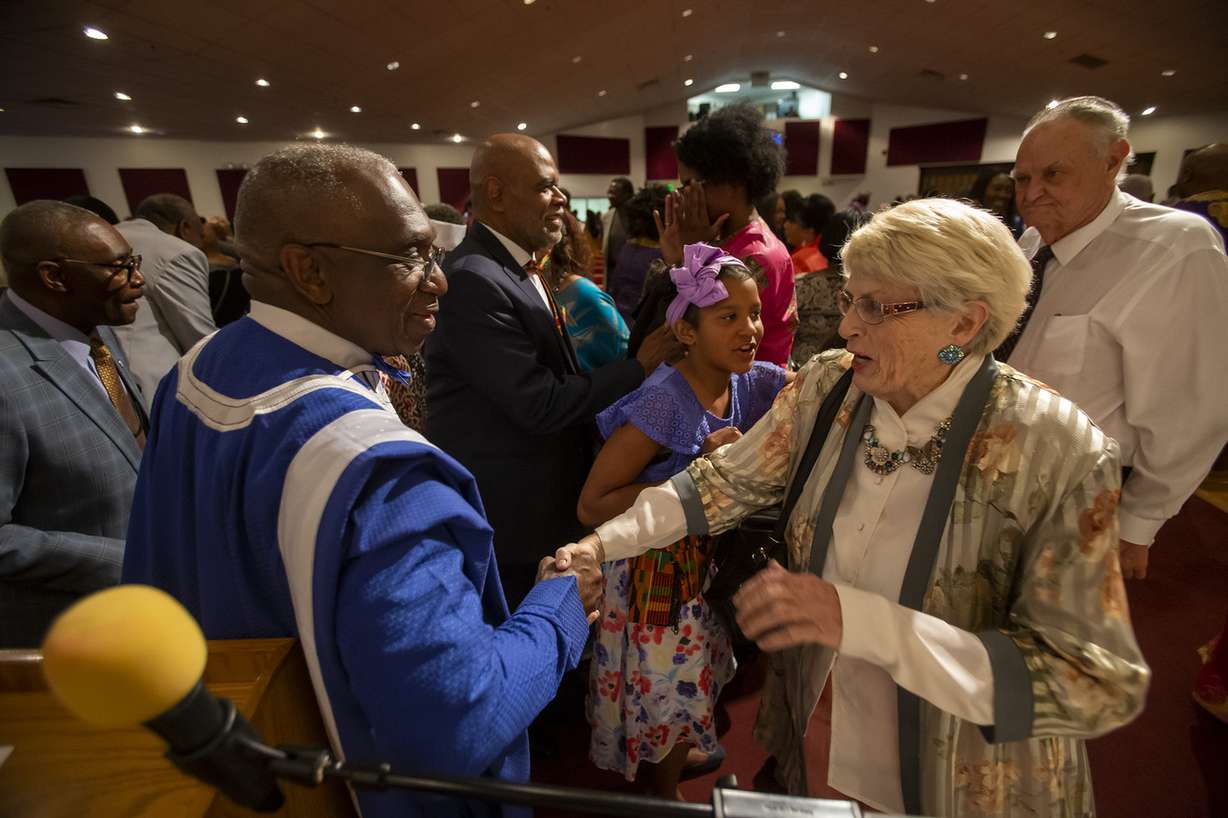 "Anybody else want to make me anything? I'll be the president of the LDS Church," he said to even louder laughter and clapping.
"I hope y'all tell President (Russell M.) Nelson I was joking," the Rev. Davis said to the Latter-day Saint contingent in the crowd.
The Rev. Davis said Calvary Baptist has worked well with other denominations over the years, including The Church of Jesus Christ of Latter-day Saints, but has not compromised its beliefs.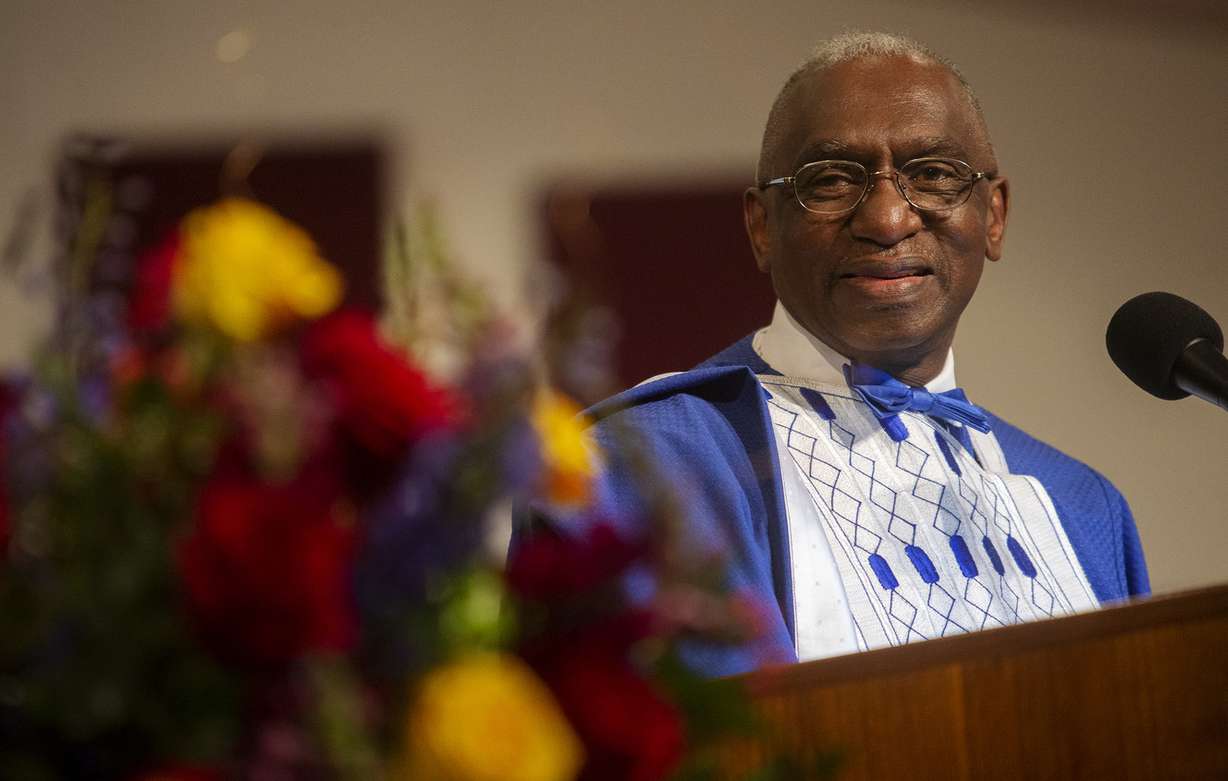 "We thrive because we agree to disagree with the predominant religion about our theological beliefs, and then to work together in the areas that we have in common," he said.
One of those areas, he said, was the construction of housing for veterans.
While the Rev. Davis said he has plenty to keep him busy in retirement, Willene Davis wants him to have some fun with his children and grandchildren.
"I'm going to show him how to enjoy himself," she told the congregation. "Yes, pastor, we're going to Disneyland."
×
Photos