Estimated read time: 2-3 minutes
This archived news story is available only for your personal, non-commercial use. Information in the story may be outdated or superseded by additional information. Reading or replaying the story in its archived form does not constitute a republication of the story.
Three men wearing ski masks invaded an Ogden woman's home. The suspects forced the elderly woman at gunpoint into her cellar and then robbed her.
Shirley Reed's home on the 600 block of 22nd Street wasn't only ransacked, but she feared for her life during this ordeal.
Yesterday during the lunch hour, she left her front door open, and that's when three masked men, each with gun in hand, walked in.
"They said, 'lay down.' I said, what for? They said, 'We want your money or your life.'" The robbers then forced Reed into her cellar.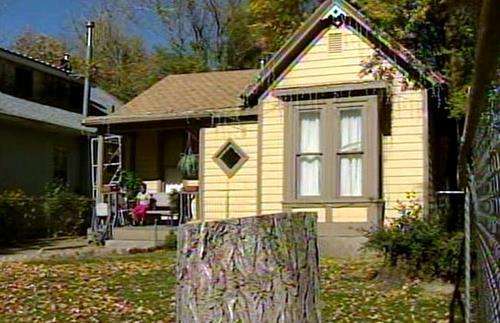 Reed said she pleaded with them to leave her alone, telling them she suffered from high blood pressure and liver problems.
Luckily, they didn't hurt her. Ogden police think they were more interested in finding drugs or a stash of money. Whatever they were after, they ransacked the home. "They took my TV and bag where I had some cameras," she said.
Meanwhile, Reed was still in the cellar. But after 15 minutes, she said she heard someone walking around in the living room and the kitchen. Then, she thought they might have left.
With pit bulls in the backyard, she figured the thieves wouldn't' dare go there. The 67-year-old managed to slip out the back door and jump the fence. Neighbor Jason Burpo said, "She came over here and asked my dad to call the cops."
Moments before she escaped, he saw the suspects make their getaway. He said, "I just seen three guys over here with angry-looking mugs, and I'll tell you, it looked like they were on a mission." Unfortunately, the neighbor did not get a good look at the suspects.
Police have very vague descriptions of the suspects. Police say they are looking a dark green, four-door, mid-size car made in the 1990s.
Police are hoping maybe someone who might have information on this will step forward.
E-mail: tcallan@ksl.com
E-mail: gkennedy@ksl.com
×
Most recent Utah stories