Estimated read time: 4-5 minutes
This archived news story is available only for your personal, non-commercial use. Information in the story may be outdated or superseded by additional information. Reading or replaying the story in its archived form does not constitute a republication of the story.
SALT LAKE CITY — Utah's culture and art scene continues to blossom.
The state ranks third in growth of arts and cultural sectors in the nation, according to a study released last week by The National Arts Endowment in partnership with The U.S. Department of Commerce's Bureau of Economic Analysis and The National Assembly of State Arts.
The importance of this report is to show how much of a positive impact bringing arts and culture into communities can contribute to the overall economic and social well-being.
The report consists of findings from 2014-16, showing that Utah contributed approximately $6.9 billion to the nation's gross domestic product and 4.4 percent toward the state's economy, bringing more than 62,000 jobs.
The National Assembly of State Arts Agencies, or NASAA, compares the $6.9 million of economic value contributed to Utah by arts and culture against other sectors, like construction and transportation, and it contributes more than double the economic value of our agricultural sector.
There are 35 ACPSA industries included in the report, including everything from museums, to computer design, to book publishing.
Many factors influence Utah's high rating in this survey, including that Utah ranks No. 1 in the nation for live arts participation in all mediums, according to the National Endowment for the Arts annual Survey of Public Participation in Arts.
Since the report takes three years to compile, data on the economic and social impacts of Eccles Theatre, which opened in October of 2016, isn't included in this report.
The Broadway at The Eccles series has seen some popular shows like Hamilton and Wicked, and they'll host more big Broadway shows like Disney's Aladdin and School of Rock this spring and summer.
The musical Wicked just ended on March 3 of this year and had a huge economic impact of $40 million on the state, according to a Broadwayworld press release.
There's also quite a few popular arts and cultural festivals Utah holds annually, including the Sundance Film Festival, Moab Music Festival, Utah Arts Festival and Shakspearean Festival. The 2018 Sundance Film Festival generated almost $200 million toward the state economy.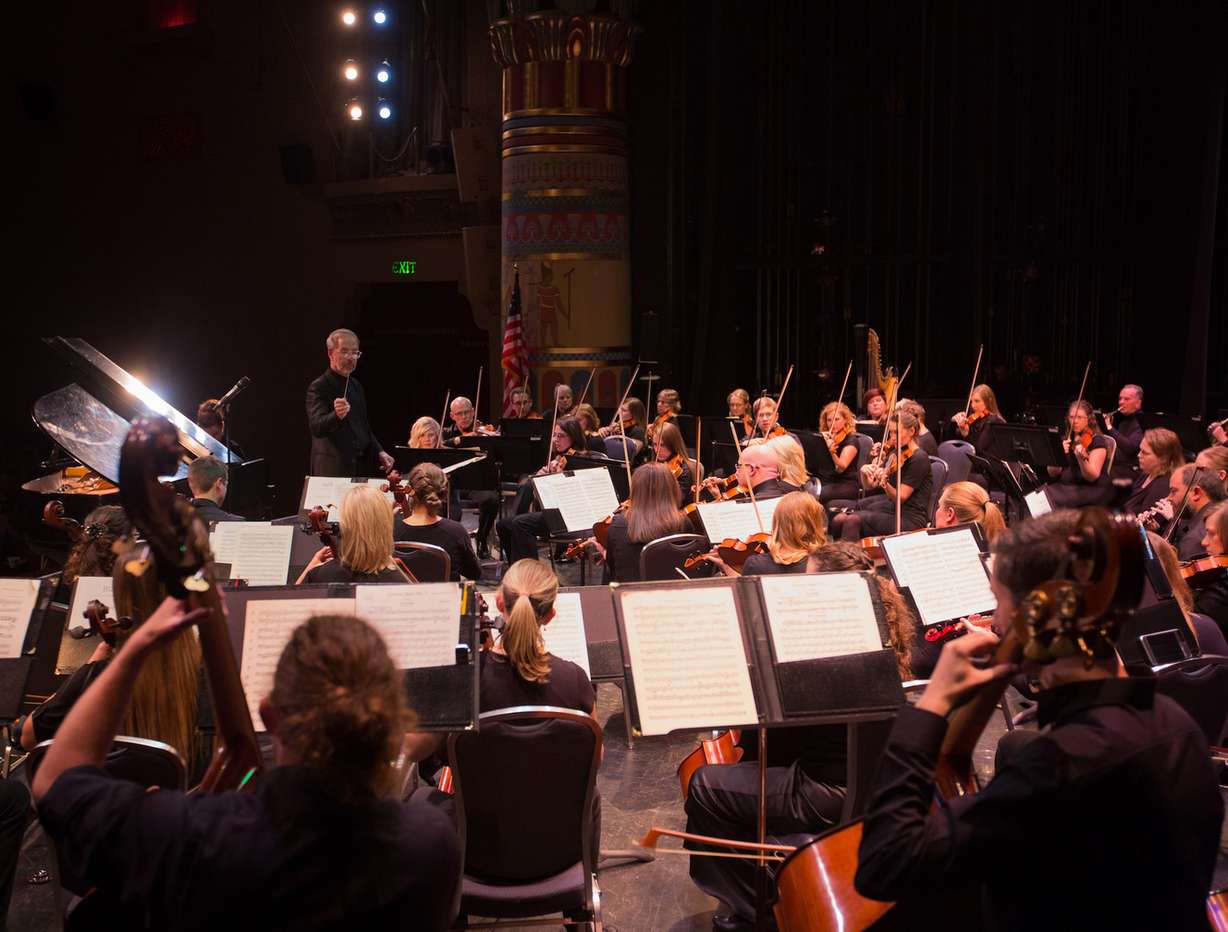 We can't forget about Utah's nature and outdoors scene either. Crystal Young-Otterstrom, the executive director of the Utah Cultural Alliance, noted that Utah has the largest collection of Native American rock art in the world. She believes the state's natural beauty contributes greatly to our arts and culture.
"I think part of being also a state that's so outdoor-centric, we are surrounded by beautiful nature. We as a culture are outside and experiencing things, and not holed up in our houses; and so it extends to love for other kinds of experiences like arts and humanities," Young-Otterstrom said.
Utah's high ranking could also be due to the large amount of what are considered "cultural businesses" throughout the state, including nonprofits like heritage museums, libraries and schools; and for-profit businesses like theaters, recording studios and graphic design.
You can see a full list of the types of businesses and map in the 2017 State of Utah Culture Report from the Utah Cultural Alliance.
"The total number of Utahns who work in the creative industries is just shy of 112,000," Young-Otterstrom said
A 2017 report from the SLC Office of Economic Development found that the No. 1 consideration for most businesses when choosing to expand in Salt Lake is the richness of their arts and culture scene.
Young-Otterstrom cited results of a University of Utah study from a page on the Utah Cultural Alliance site that determined creativity was the most desirable trait in employees.
Arts and culture isn't just about the entertainment aspect, it's also about things like historic site and building restoration, and education in the arts — all of which were invested in by the state this year, according to Young-Otterstrom.
"It's because we have this deep heritage as a state that includes love for humanities and arts as the core of what it means to be part of this human experience," Young-Otterstrom said. "There's so many positive benefits that humanities and arts brings to Utah and brings to the country at large and the world at large."
You can take a look at the Now Playing Utah website for art and cultural events and festivals happening throughout the state.
____
Editor's note: A previous version of this story identified Utah as a "rural state" according to Bureau of Economic Analysis standards. That information was incorrect and has been removed from this story.
×
Photos
Most recent Utah stories