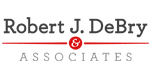 This story is sponsored by Robert J. DeBry—more than 200 years of combined experience practicing personal injury law.
From the snow-capped mountains to the iconic red rocks and sparse expanse of the salt flats, Utah is home to endless possibilities for the film industry. Alien planets, western back-drops, mythical locations, and historic homesteads have all found a home throughout the beehive state.
The following nine movies are some of the best films ever created, in whole or in part, in Utah. Have you seen them, and did you know where they were filmed?
Galaxy Quest (1999)
By Grabthar's Hammer, this movie will make you laugh from beginning to end. But, did you know that part of the show was filmed in Utah?
"Goblin Valley State Park could almost be mistaken for a Martian landscape with its intricate and bizarre assembly of red rock geologic formations. Director Dean Parisot thought the same thing when he used the Utah State Park as a location in "Galaxy Quest" and families will love roaming among and climbing the hoodoos and goblins," according to the Utah Film Commission.
However, if you start to hear little aliens chanting "rock," then you'd better run.
Indiana Jones And The Last Crusade (1989)
The opening scene where young Indy rescues Coronado's cross? That was filmed in Utah.
"The third of the Indiana Jones trilogy was filmed all over the place, beginning in Moab, Utah. It's Sevenmile Canyon, in the spectacular Arches National Park, where young Indy (River Phoenix) spends the movie's prologue," according to Movie-Locations.com.
So, if you are ever in Arches National Park, grab your hat and watch out for treasure hunters and snakes. Because it always has to be snakes.
National Treasure (2004)
Nicholas Cage didn't need to freeze in the Arctic to find the lost ship, The Charlotte. Instead, all he had to do was go to Strawberry Reservoir.
"Strawberry Reservoir, southeast of Heber, Utah was the perfect location to pass as the frozen Arctic in 'National Treasure,' starring Nicholas Cage," according to the Utah Film Commission.
Don't count on finding a pipe that will lead you to a long-lost treasure, should you ever visit Heber.
Independence Day (1996)
The scene described below was not only filmed in Utah, but holds an interesting fact about a tiny creature found in the Great Salt Lake.
"The scene in which Will Smith drags the unconscious alien across the desert was filmed on the salt flats near the Great Salt Lake in Utah. Smith's line, "And what the hell is that *smell*?" was unscripted. The great Salt Lake is home to tiny crustaceans called brine shrimp. When they die, the bodies sink to the bottom of the lake (which isn't very deep) and decompose. When the wind kicks up just right, the bottom mud is disturbed and the smell of millions of decaying brine shrimp can be very very bad. Apparently, nobody warned Will," according to IMBD.
Unlike Area 51, the Salt Flats isn't a restricted area and can be accessed for amazing pictures. Whether or not you'll find an alien or UFO there is another matter.
Back to the Future III (1990)
For a scene at the Pohatchee Drive-In, in the middle of the desert, "Back to the Future III" was filmed in Monument Valley, Utah at the Navajo Nation Indian reservation. "Filming took place off roads in protected area," according to Fandom.
We've all seen the part where Marty Mcfly drives the famed Delorean toward the big screen and winds up running from a party of Indians. But did you know that was filmed in Utah?
Unfortunately, since it was filmed at an off-road, protected area, this isn't a place you can just go and visit. Sometimes where you're going, you really do need roads.
Footloose (1984)
This movie was filmed all over Utah, perhaps most famously at the Lehi Roller Mills. Maybe, as you drive by or visit the trademark business, you can picture Kevin Bacon dancing through the factory.
"'Footloose' is another shining example of Utah's contributions to movie history. Filmmaker Herbert Ross set the film in a fictional town called Bomont which is 'somewhere in the Midwest' though when you see the gorgeous outdoor shots, Utah's beauty is hard to miss," according to the Utah Film Commission.
But a word of caution; visiting the Lehi Roller Mills might make you want to kick off your Sunday shoes and get Louise to pull you off of your knees.
Star Trek (2009)
In another example of using Utah as the backdrop for an alien civilization, this state set the scene for the planet Vulcan, which gets blown-up in a timeline twist that had Trekkies reeling.
"The San Rafael Swell is a giant dome-shaped structure of sandstone, shale, and limestone," according to Photography Blogger. "In the most recent reboot of 'Star Trek,' the San Rafael Swell was used as a background for the planet Vulcan, the planet of Spock and other Vulcans come from."
If you would like to hike this natural wonder, set a course for Southeastern Utah at warp speed.
Pirates of the Caribbean: At World's End (2007)
Used for many iconic movie scenes, the Salt Flats also played a part in the making of "Pirates of the Caribbean: At World's End." Captain Jack, along with his ship and various imaginary copies of himself, are stuck in a never-ending field of white crystals.
"In 'Pirates of the Caribbean,' the sparse and scenic Bonneville Salt Flats doubles for Davy Jones' Locker, a purgatory for mariners who die at sea. The Salt Flats are a 30,000-acre expanse of hard, white salt crust on the western edge of the Great Salt Lake basin in Utah that equally draws visitors and filmmakers," according to the Utah Film Commission.
Yo ho, Yo ho, who knew that Davy Jones' Locker was so close to Salt Lake City?
The Sandlot (1993)
Filmed in Utah, the locations where this movie was made can be found all across the Wasatch Front.
"In the summer of 1962, a new kid in town is taken under the wing of a young baseball prodigy and his rowdy team, resulting in many adventures," according to IMBD, a website that also lists various filming locations for the movie, including Salt Lake City, American Fork, Midvale, Ogden, and Rose Park.
Apparently, for this movie, filming in Utah was a home run.
Do you have another favorite movie that was filmed in Utah? Share your thoughts in the comments.
×