FARMINGTON — A firefighter and paramedic, Jason Anderson may be young and relatively new, but it doesn't take long to experience a variety of calls. Sometimes in the rush to get people the medical care they need, he says things can get a bit dicey.
"I've many times had to get out of my seatbelt with a needle, and kneel down here to get a good hold of their arm," Anderson said. "We're moving at 60, 70 miles an hour. I have a needle, and I'm trying to take care of (a) patient."
Anderson, along with many of his fellow firefighters are hopeful his department's newest ambulance will help set the safety standard higher. The high-tech vehicle, currently only used in about a couple dozen areas around the country, is intended to reduce injuries to paramedics and get patients to hospitals safer.
Anderson said that road speeds and hazards aside, crashes can prove especially dangerous to paramedics, standing or kneeling over a patient. He said the new ambulance has made the job much more comfortable.
"I, personally, was really excited because I'm still new, and I have a family, too, that I want to return home to," Anderson said. "When you get t-boned, and when you're standing up, you're rolling all over the ambulance."
In addition to adjustable bucket-seats, with safety belts, the ambulance is designed so that everything emergency medical technicians could need is well within arm's reach. There's also a device that can perform CPR while everyone remains bucked in.
"CPR is really exhausting and you can only do it for a couple of minutes at a time before you need to switch out," Anderson said, adding that performing CPR while moving only adds to the challenge. "We never have to get out of a seatbelt (now) and put our lives in jeopardy to get a piece of equipment to keep our patients safe."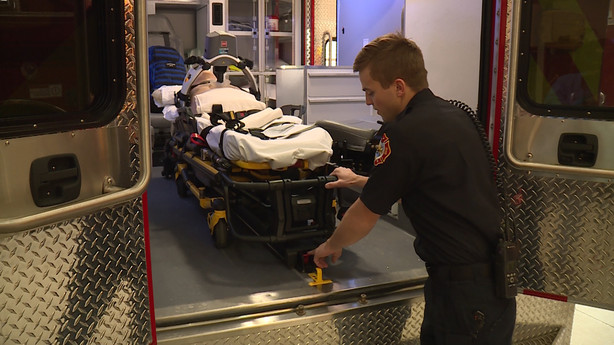 The ambulance also features a lift system that easily loads gurneys with patients in and out of the back. Large air tanks also have hydraulic support.
"A lot of firefighters have back issues from the lifting process of lifting patients in and out of ambulances," Captain Richard Love explained. "The safer we can keep our employees, the better off they are, and the longer that they can stay with us."
Fire Chief Guido Smith said the newer ambulances cost around $200,000, though Farmington City bought theirs from a demo model for a reduced price — around $160,000 — which he said is around the same price as a standard ambulance.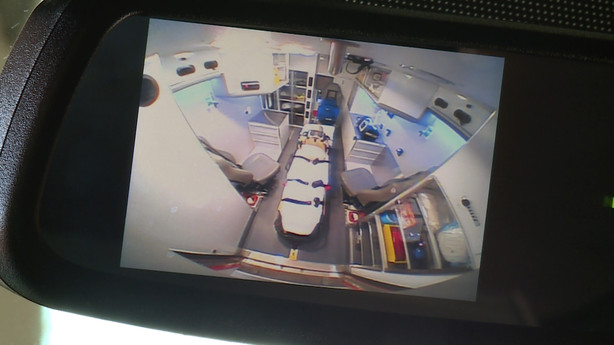 Love said his department is hopeful ambulances, like their newest one, will eventually help change safety standards, industry-wide.
"Eventually, I think it will be what everyone is running," Love said. "We're hoping that it will prolong the amount of time the firefighters can actually be firefighters, without having issues with their backs and health problems, and things like that."
×
Photos