This archived news story is available only for your personal, non-commercial use. Information in the story may be outdated or superseded by additional information. Reading or replaying the story in its archived form does not constitute a republication of the story.
ST. GEORGE — Southern Utah health officials say they have a reported case of mumps that popped up at an elementary school in St. George earlier this month. However, they believe because of the long delay before symptoms show, there could be more cases.
That's why they sent out a letter to parents of children at Sunset Elementary, where the case was reported. David Blodgett, health officer for the Southwest Utah Public Health Department, said it may be another week before the threat is officially cleared.
"Periodically, diseases we usually don't see in the community pop up — primarily people who haven't been vaccinated from the disease," Blodgett said. "Those things get reported to us, and there are things that we can do to try to raise awareness to help stop the spread of the disease in the community — and mumps is one of those."
Parents of the elementary school received a letter dated on Wednesday about a student being diagnosed with mumps. In that letter, Southwest Utah Public Health Department officials said students and staff may have been exposed to the student with mumps during Jan. 11 and/or Jan. 14. That student reported sick from school as soon as they felt ill, Blodgett added.
Steven Dunham, Washington County School District spokesman, said the district was made aware of the case by the health department on Friday.
He added there may have been more cases of mumps within the family because they had been traveling internationally, but there hasn't been a case reported yet with a separate family.
"I don't know if it was one child or a couple of children that weren't feeling well, but they kept their children home and when they got the doctor's diagnosis, they let us know, and we immediately communicated that with our parents," Dunham said. "Kudos to those parents who knew their children weren't feeling well. They kept them home and away from the community, so we can solve it without it turning into a serious incident."
Mumps is a viral infection that's considered rare by the Centers for Disease Control and Prevention. There were three to 19 cases reported in Utah during 2018 and 2,251 total cases nationwide, according to the agency.
"Mumps symptoms include parotitis (swollen or tender salivary glands), orchitis (swollen or tender testicles) low-grade fever, malaise (tiredness), and/or myalgia (muscle aches)," health officials wrote in the letter. "Many people do not have any symptoms."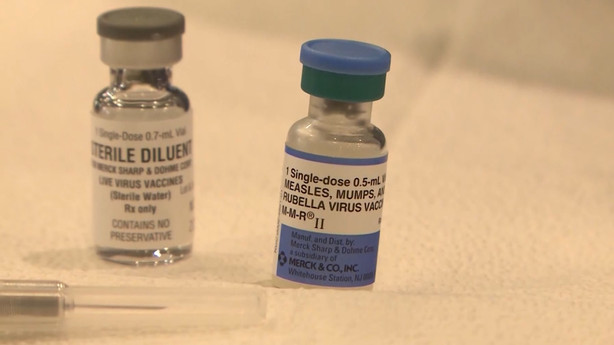 The virus is spread by sharing saliva, so coughing, sneezing or sharing cups can spread the illness, officials said. They added it typically takes up to two weeks to 2 1/2 weeks for people to develop symptoms, but that it could also be as long as 25 days. Blodgett said individuals over 20 years of age who end up picking up the disease often have more complications than children.
However, health officials recommend vaccinations from mumps, though officials added about 15 percent of those who get vaccinated can still come down with a case of the illness. They added most children receive this vaccine at 12 to 15 months old and a second dose between 4 and 6 years old.
The southern Utah mumps case comes on the heels of a measles outbreak reported in the northwestern U.S. that has sickened dozens of people. Health officials also urged vaccinations for what the CDC describes as even rarer than mumps.
No cases of measles have been reported in Washington County, Blodgett said.
×