This archived news story is available only for your personal, non-commercial use. Information in the story may be outdated or superseded by additional information. Reading or replaying the story in its archived form does not constitute a republication of the story.
SALT LAKE CITY — In 2018, more than 750,000 people used home-sharing app Airbnb in Utah, generating nearly $100 million in host income, the company reported last week.
Both figures are about triple of where the company was at just two years ago. Airbnb drew in 246,000 guests in 2016 and hosts throughout Utah earned a total $35.6 million, according to the Deseret News.
The rise of the home-sharing company seems to indicate something Utah Office of Tourism officials were aiming for. The numbers appear to show people are being drawn to the state's top two tourism areas: snow and parks.
"Tourism is a huge industry in the state — (there was) $9.2 billion in spending last year (and) $1.3 billion in tax revenue generated," said Vicki Varela, Utah's director of tourism. "Our tourism industry has been growing much faster than the industry at the national level. Certainly, Airbnb, just like our hotels and motels, would benefit from that growing visitation."
The state office and Airbnb partnered in May 2018 to create a program geared toward adventure seekers and tourists, as part of expanding Utah's tourism industry. The program offered people a chance to enjoy unique Utah activities through Airbnb Experiences.
In all, about 761,100 guests used local Airbnb homes by the end of 2018, according to the company. The data showed areas near outdoor recreation places — such as ski resorts or national parks — did the best in the state.
Salt Lake County had the most guests with about 193,000 people checking into homes in the county. Washington County came in second with another 126,700 guests. Summit, Grand and Utah counties rounded out the top five. Those five counties combined for more than four-fifths of the $97.6 million generated in 2018, according to Airbnb.
Kane, Iron, Garfield and San Juan counties — all four in southern Utah — drew in an additional 128,100 guests, as well as $10.1 million, according to the company.
"That's quite consistent with our hotel numbers," Varela said. "Those are all counties that have very high rates of tourism because they have beautiful natural resources or an interesting urban environment that people are really drawn to."
Varela pointed out there's no reason to believe Airbnb's rise means a decline in hotels or motels in the area — aside from the impact it has had on the industry globally; rather, it furthers continued tourism growth in the state.
"It certainly expands the inventory," she added. "Whenever you have a big demand — which we do have for visitors to find places to stay — and you have more inventory, then it can drive up visitation as a whole."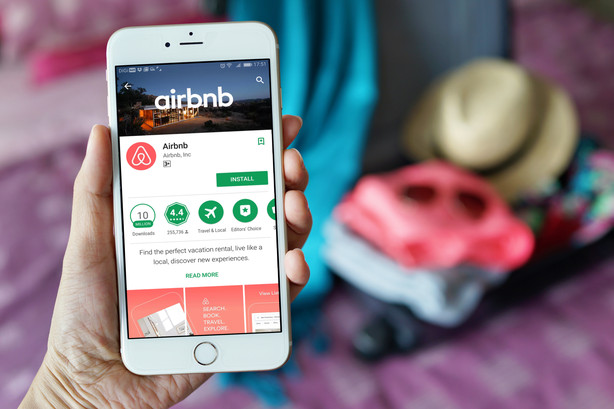 Although President Donald Trump announced Friday that an agreement was reached to end the longest government shutdown in U.S. history, Utah had kept its three most prominent parks, Zion, Bryce Canyon and Arches, open during the monthlong shutdown. The state announced on Thursday it had received $100,000 in business donations to keep the parks open through at least Presidents Day.
With or without an agreement in place, tourism officials pushed for the parks to remain open for three key reasons: protect the visitor experience the tourism office advertises, protect natural resources and to protect the regional economy around the parks that thrive on tourism — like those who garnered millions from Airbnb guests last year.
"(For) these gateway communities and rural Utah, tourism is the lifeblood of their economy," Varela said. "We wanted to help them go through these difficult chapters of uncertainty about what's going on in the federal government."
×