This archived news story is available only for your personal, non-commercial use. Information in the story may be outdated or superseded by additional information. Reading or replaying the story in its archived form does not constitute a republication of the story.
MIDVALE — As part of Utah Department of Transportation's I-15 northbound widening project, 27 houses in Midvale are scheduled for demolition — something that used to result in a lot of wasted resources.
But since Salt Lake Valley Habitat for Humanity partnered with UDOT, some of those resources are being put to better use than sitting in a landfill.
"It's a green concept, it's a recycling concept, it helps our housing," said Ed Blake, CEO of Salt Lake Valley Habitat for Humanity. "It creates a situation where we don't have so much in our landfill, so it's a win all the way around."
The humanitarian group first guts the UDOT-owned homes of everything useful, including appliances, doors, windows, cabinets, light fixtures and flooring. The materials are then sold at the group's home improvement thrift store, ReStore — from which proceeds fund the nonprofit's affordable housing projects.
"Utah's in a crisis for affordable housing right now," Blake said. "It improves housing for people that come into our store and buy it."
Wednesday, 11 volunteers from AmeriCorps helped clear out one of the 27 Midvale homes that will be demolished for the highway project — the 131st home that's been harvested since the partnership began six years ago.
It will take about two months to finish reclaiming materials from the Midvale homes.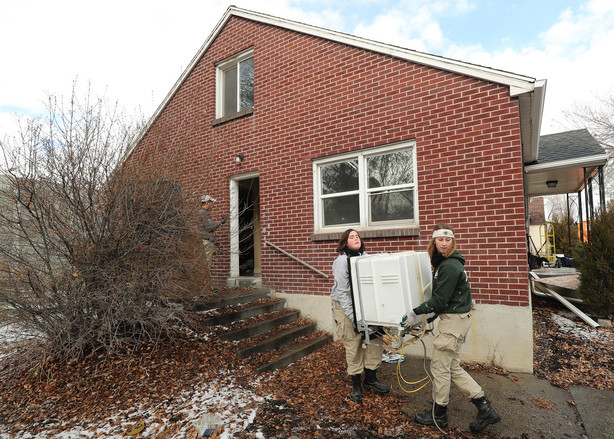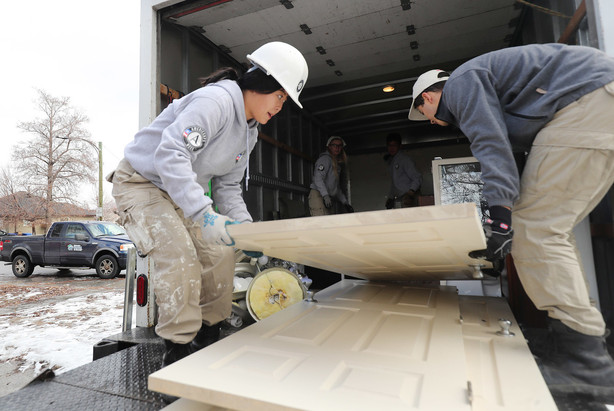 "It can be a little bit of a sad thing when you have a home that has to be demolished," said John Gleason, UDOT public information officer. "So having the opportunity to salvage everything that we can from these homes and repurpose them — the amount of good this partnership has done is just incredible."
Blake said he hopes the former owners appreciate knowing materials from their old homes are being put to good use, Blake said.
"It creates a retirement of that home that is respectful, to say the least," he said. "This was once someone's family home. I think it brightens their day to see at least some of the materials are going to be used in someone else's home."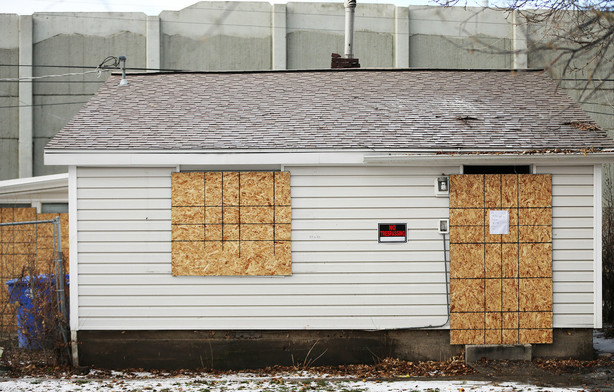 Homeowners affected by UDOT construction projects are a priority for the agency, Gleason said. UDOT agents help homeowners relocate after their homes are purchased.
"We first and foremost try really hard to impact people as little as possible," he said.
Construction for the I-15 widening project is slated to begin later this year and is scheduled to finish in 2020.
×
Photos