Estimated read time: 4-5 minutes
This archived news story is available only for your personal, non-commercial use. Information in the story may be outdated or superseded by additional information. Reading or replaying the story in its archived form does not constitute a republication of the story.
SALT LAKE CITY – They say family is everything.
This one has 1,700 miles between them, with digital contact substituting for the real thing.
"Not being able to see them for basically three years is just super hard," said V. Thipsouvan, Zariah Donovan's mom, who lives in Sandy. "There's part of me that's so terrified that she's going to forget me."
Zariah was born prematurely. "Twenty-three weeks and six days," Thipsouvan said.
Given a slim chance of survival, Zariah had open-heart surgery at 3 weeks old. After 10 months on a ventilator, her doctors said her chances dropped to zero.
"Lung tissue growth, the great portion of it happens in the third trimester and she never made it to there," Thipsouvan said.
A Hail Mary pass to a specialty unit in Ohio followed, where Zariah spent time with doctors for the past 2 1/2 years.
"I think our staff are the ones who really spend the most time with them and really become like aunts and uncles and cousins and parents," said Dr. Edward Shepherd, section chief of neonatology at Nationwide Children's Hospital in Columbus, Ohio.
Zariah's father, Shawn Donovan, quit his career to be with her 24/7. He was the only one who could keep her from fighting the ventilator. Feeling safe in daddy's arms, her condition improved.
"Just the distance, you know," said Thipsouvan, who stays home in Utah with daughter Raven, and works to maintain the family's health insurance.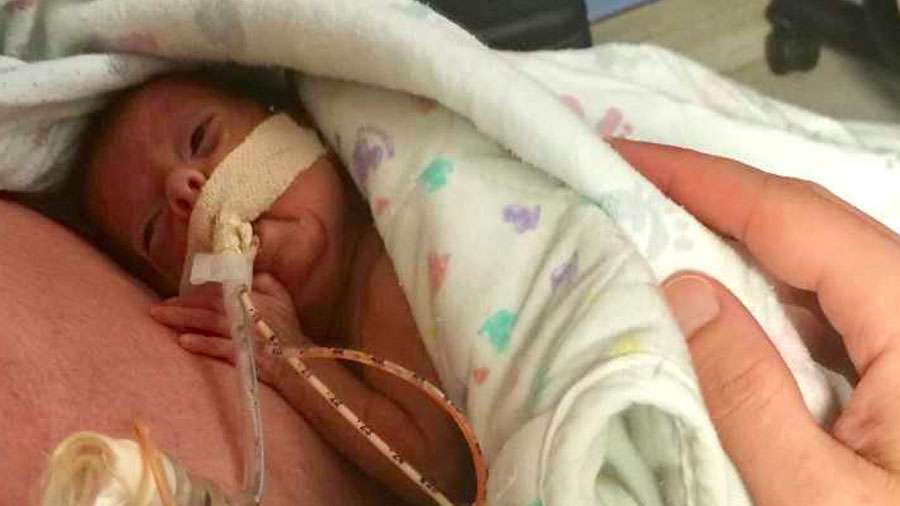 #baby_photo
Despite the distance, Zariah saved many firsts for her mom's visits.
"She started taking steps forward. Then the therapist was even more excited because she was like, 'This is the first time that she's ever taken steps forward,' and I was like, 'Yes!'"
On a Skype call last spring, Donovan said, "June 7th will by our thousandth day in the NICU."
As Zariah progressed, her parents hoped to have her home for her 3rd birthday.
"She's walking. She's not doing the hopping anymore." Thipsouvan said. "I just want everyone under one roof."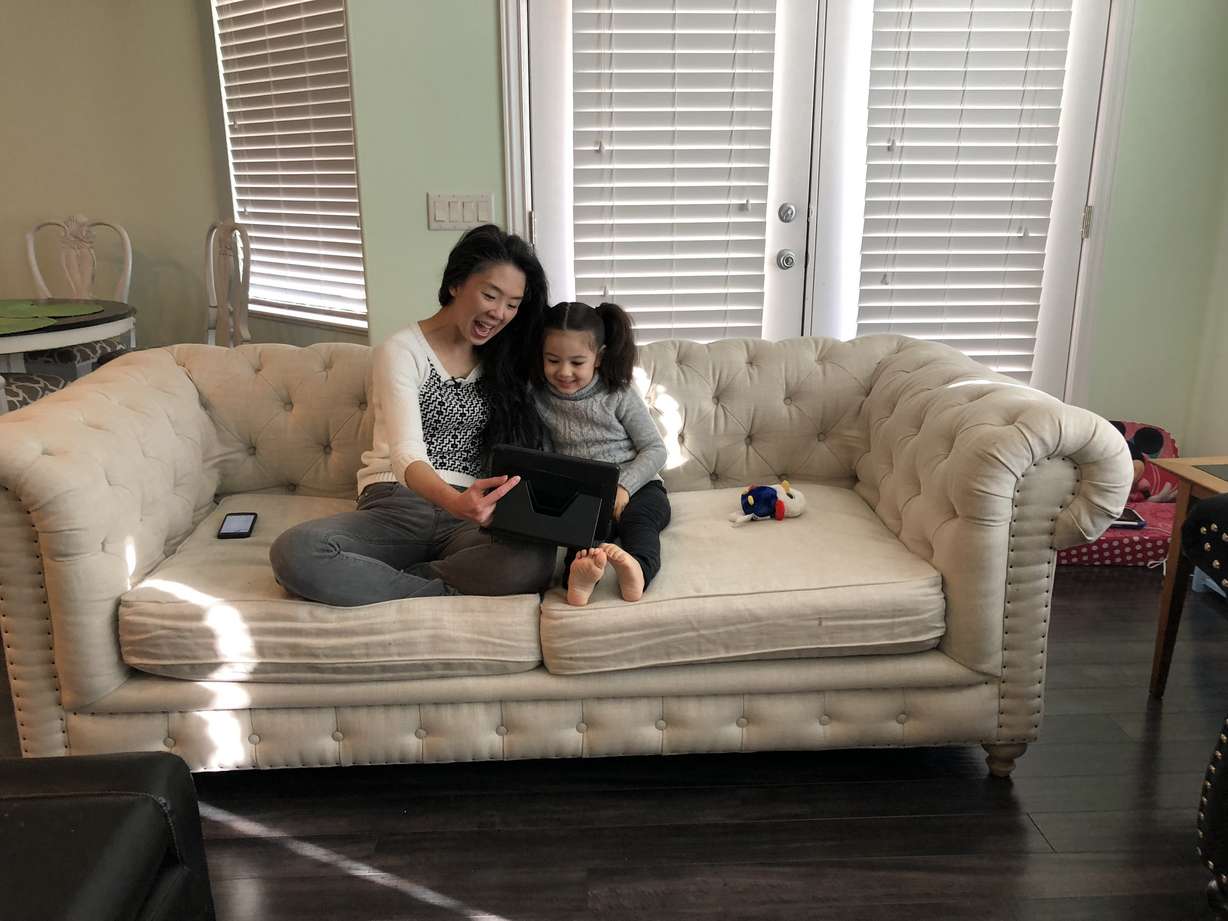 #mom_photo
They make the most of things, dressing up the girls for Halloween — an attempt at normalcy in a life that isn't.
"I just want all of us to hold each other," Thipsouvan said.
They felt new hope in the fall when Zariah switched to a home ventilator, the biggest hurdle left.
"Excited and nervous and exhausted and everything all at once," Thipsouvan said. "We've got to cross our fingers that we're going to continue on the upward swing."
Then word came that Zariah might be home for Christmas.
"'I'll be home for Christmas.' That very song popped into my head," Thipsouvan said. "It's been a long haul, but the holidays came and went."
Related:
Then just days ago, "the most amazing feeling ever," said Donovan, driving home from Ohio while his wife flew to Ohio to return to Utah with Zariah.
Nurses at Nationwide Children's Hospital lined the hallway Tuesday morning to tell Zariah and her mother goodbye.
At the Salt Lake airport just after noon, Donovan waited for their arrival.
"Very excited, very emotional. Through everything she has been through, she has always fought. She never gave up, so we couldn't give up," he said.
After 1,221 days in the NICU, Zariah was just moments away from landing by medical plane, reunited at last.
Thipsouvan exited the plane first, and with tears embraced Donovan. Then, medical workers brought Zariah, who was sleeping peacefully, off the plane on a stretcher.
Family is everything, and this one is finally all back together.
If you'd like to follow her progress, visit facebook.com/ZariahStrong, and if you' like to help the family with medical expenses, they set up a GoFundMe page*.
---
*Disclaimer: KSL.com has not verified the accuracy of the information provided with respect to the account nor does KSL.com assure that the monies deposited will be applied for the benefit of the persons named as beneficiaries. If you are considering a deposit or donation you should consult your own advisers and otherwise proceed at your own risk.
Editor's note: A previous version of this article stated the length of Zariah's NICU stay at 3 years, 7 months. This article has been correct to state the correct length of stay.
#fb_embed
×
Photos
Related stories