This archived news story is available only for your personal, non-commercial use. Information in the story may be outdated or superseded by additional information. Reading or replaying the story in its archived form does not constitute a republication of the story.
PROVO — With one week left of nonconference play, the West Coast Conference is in the familiar spot of staring up at Gonzaga.
And sure, the No. 7-ranked Zags (11-2) are their usual formidable selves as they hit the last week of 2019 with wins over former No. 1 Duke and Pac-12 foes Arizona and Washington, with a pair of losses coming via a 3-point defeat to No. 3 Tennessee and a 13-point loss at No. 14 North Carolina.
But the teams that immediately trail Gonzaga? That's where the surprise may be.
It's not perennial power Saint Mary's, which just picked up the 400th win in head coach Randy Bennett's career in Moraga.
Nor is it BYU, which is reeling at 8-6 following back-to-back losses at UNLV and San Diego State before Saturday's nonconference finale at No. 19 Mississippi State (10 a.m. MT, ESPNU, KSL Newsradio).
The teams right behind Gonzaga? Try San Francisco (12-1), Loyola Marymount (11-2) and San Diego (10-4), who have wins over Stanford, Cal, Georgetown, Boise State, Colorado and Washington State, to name a few.
"It's great," BYU coach Dave Rose said. "Obviously, there have been some big wins over Power-Five teams. From San Diego, from LMU, and from San Francisco — and Pacific is off to a pretty good start, too.
"This is probably as balanced as the league has ever been (since BYU joined in 2011)."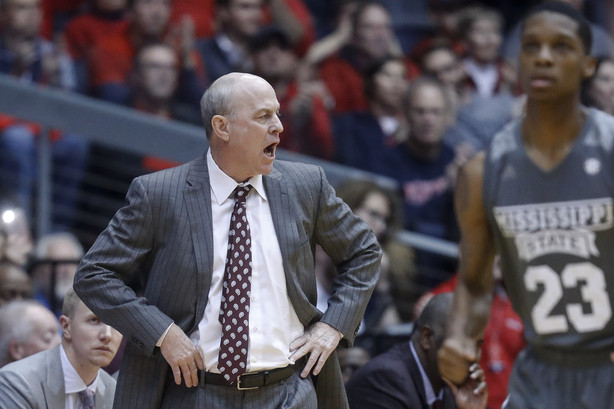 USF is up to No. 25 in the NCAA Tournament committee-used NET rankings, while three WCC teams rank in the top 45 in ESPN's BPI: No. 3 Gonzaga, No. 41 San Francisco and No. 43 Saint Mary's.
So getting back on track before conference play begins is vital for the Cougars, which went through a three-game losing streak to end November and face the daunting possibility of another opening WCC play on the road at Pacific and Saint Mary's.
Meanwhile, the Bulldogs (11-1) are riding an eight-game winning streak — the best run of form in the Southeastern Conference that includes wins over Cincinnati, Clemson and Dayton.
"We set this up to be a real challenge, knowing we were going to have a team that was probably ranked in the Top 25 and be one of the better teams in the country," said Rose, whose team will face the Bulldogs in a one-game deal, with no return game. "Hopefully we can go out and put a game together that can really help our resume.
"This is probably a way more difficult game than we would like, but it's a game that we can get our guys in a positive position, execute, and find a way to get a win."
Mississippi State averages just 78.3 points per game, but hold opponents to 42.7 percent, including 34.6 percent from 3-point range.
The Bulldogs boast a trio of double-digit scorers in Lamar Peters (19.8 ppg), Quinndary Weatherspoon (14.8 ppg) and Aric Holman (12.4 ppg).
The game will be something of a homecoming for BYU guard Jahshire Hardnett, who grew up in Gulfport, Mississippi, separated by a 4-hour drive. The 6-foot junior is having his best season with the Cougars since transferring from Chipola College, averaging 11.4 points, 2.4 rebounds and 1.9 assists while starting all 14 games this season.
It's also a reunion for Rose and Howland, the 61-year-old coach who played at Weber State from 1978-80 before stops at UCLA, Northern Arizona and UC Santa Barbara, where he came to know Rose.
"Ben went to Weber State, and he was really close to (former Utah coach) Rick Majerus for years," Rose said. "He knows a lot about BYU and agreed to the game. But it didn't just happen in one phone call; it took quite the conversation."
×
Related Stories