This archived news story is available only for your personal, non-commercial use. Information in the story may be outdated or superseded by additional information. Reading or replaying the story in its archived form does not constitute a republication of the story.
SALT LAKE CITY — A former BYU basketball star has been called home.
Mel Hutchins, who led BYU to the NIT national championship in 1951, died Wednesday near his home in Encinitas, California, KSL.com has learned. He was 90.
Hutchins, who averaged 11.8 points per game in three seasons at BYU, was MVP of the 1951 East-West College All-Star Game. The 6-foot-6 power forward was drafted No. 2 overall by the Tri-Cities Blackhawks and played eight seasons in the NBA with the Milwaukee Hawks, Fort Wayne Pistons and New York Knicks.
A four-time NBA all-star and the 1952 Newspaper Writers' rookie fo the year, Hutchins finished fourth in the league MVP voting in 1956.
Hutchins wore one of just four jerseys that have been retired by the BYU men's basketball program, alongside teammate Roland Minson (11), Kresimir Cosic (11) and Danny Ainge (22).
"It's a real privilege to retire the jerseys of Mel Hutchins and Roland Minson, two of the greatest basketball players in BYU history," BYU athletic director Tom Holmoe said during a halftime retirement ceremony in 2013. "Together, they captained the 1951 Cougars to the NIT national championship, so it's a fitting tribute that we were able to retire their jerseys in the same ceremony."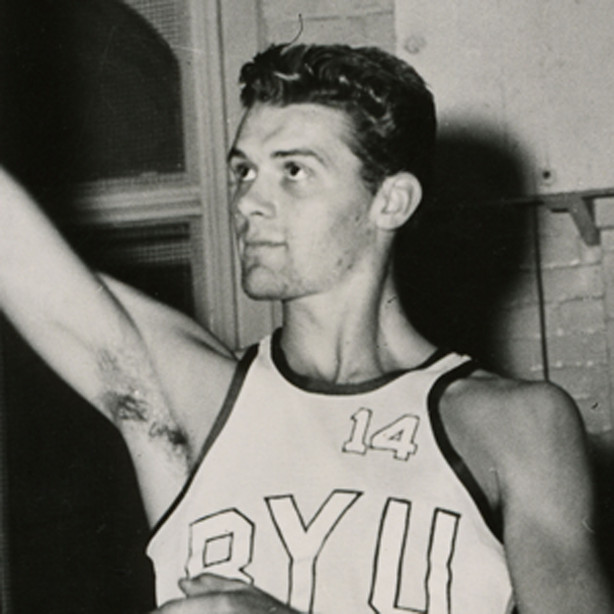 Among his many career highlights, Hutchins set a BYU record for career rebounds with 900 in just two seasons of recorded rebounding statistics. The record held until Cosic broke it in 1973.
Hutchins' sister is 1952 Miss America Colleen Kay Hutchings, and his nephew is two-time NBA all-star Kiki Vandeweghe.
A native of Sacramento, Hutchins worked in real estate following his retirement from the NBA in 1958. He finished with 4,851 career points, 4,186 rebounds and 1,298 assists.
×
Photos